Fox Davies Capital Update featuring Strategic Minerals, Weir, ATH Resources, Avocet Mining, Gem Diamonds, Goldplat, Petropavlovsk, Sirius Minerals, Triple Plate Junction, Hunting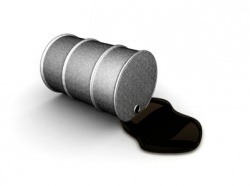 Mining News
ATH Resources (LON:ATH) plc (ATH LN, 37.5p, ? 5.06%) reported its preliminary results for the year ended 2 October 2011. Sales volumes for the year were 1.67 million tonnes, lower than last year (1.79 million tonnes) but average selling prices rose by 15% to GBP50.43 per tonne (2010: GBP43.70 per tonne), increasing revenue to GBP84.2 million (2010: GBP78.3 million). The Group's legacy sales contracts continue to constrain performance and during the year accounted for around 32% of total sales volumes. Difficult geological conditions at Glenmuckloch and Muir Dean required a write down of the Group's work in progress provisions of some GBP4.1 million. This contributed to a pre-tax loss of GBP5.8 million (2010: profit GBP4.0 million) and a basic loss per share from continuing operations of 11.5 pence (2010: earnings of 6.3 pence).
Avocet Mining (LON:AVM) Plc (AVM LN, 211.75p, ? 0.71%) announced its production and cash costs for the fourth quarter of 2011. Total gold production for the quarter was 46,102 ounces at a cash cost of US$773 per ounce. This compares with 33,256 ounces produced in the third quarter of 2011 at a cash cost of US$830 per ounce, and with 46,208 ounces produced at a cash cost of US$511 per ounce in the fourth quarter of 2010. Gold production from the Inata Gold Mine for the year was ahead of guidance at 166,744 ounces at a cash cost of US$693 per ounce, which is below recent guidance. This compares with 137,732 ounces at a cash cost of US$531 per ounce in the twelve months ended December 2010. A higher stripping ratio of 12:1 in the fourth quarter (Q3 2011: 10.7:1) contributed to the higher mining cost per ounce. Additional maintenance costs also affected mining costs and the cost per tonne mined was higher at US$1.52 (Q3 2011: US$1.25 per tonne). In 2012, the Inata Gold Mine is expected to produce approximately 160,000 ounces of gold at cash costs between US$800 and US$850 per ounce.
Gem Diamonds (LON:GEMD) Limited (GEMD LN, 200.9p, ? 0.0%) reported a trading update for the fourth quarter period, 1 October 2011 to 31 December 2011. Letseng exported a total of 32 353 carats for sale during Q4 2011, up 32% from Q4 2010. The average value of the exports for the period was US$2 543 per carat (US$3 291 per carat in Q4 2010). 10 rough diamonds achieved a value in excess of US$1 million each during the period. Ellendale achieved an average price of US$4 269 per carat during the period for its fancy yellow diamonds supplied under the long term off-take agreement with Tiffany & Co. (US$3 482 per carat in Q4 2010). The Group has a cash position of approximately US$158 million cash as at 31 December 2011, of which approximately US$141 million is attributable to Gem Diamonds.
Goldplat (LON:GDP) plc (GDP LN, 13.25p, ? 2.83%) announced that it has poured its second gold from its Kilimapesa Gold Mine in Kenya. The second smelt produced an 11.4 kg (366 ounces) gold dore bar (approximately 75-77% purity with the balance comprising circa 20% silver plus unspecified impurities), which has now been sold to Rand Refinery Limited in South Africa.
Petropavlovsk (LON:POG) Plc (POG LN, 696.5p, ? 1.31%) issued its 2011 full year and fourth quarter trading statement for the year ended 31 December 2011. The Group's total attributable gold production for 2011 amounted to 630,100oz, exceeding the Group's full year production target of 600,000oz and a 24% increase compared to 2010. Total gold sold during 2011 was 676,000oz, a 51% increase compared to 2010. The average realised gold sales price was US$1,617/oz in 2011, 29% higher than the average price of US$1,253/oz achieved for 2010. Total cash costs for the Group (for H2 2011 was marginally higher than H1 2011, due to a substantially higher proportion of alluvial production. The Group's 2012 target is 680,000oz, an increase of 11% compared to 2011
Sirius Minerals (LON:SXX) Plc (SXX LN, 23.5p, ? 4.08% ) announced its intention to conduct a placing to raise gross proceeds of approximately GBP50 million through the issue of Placing Shares at a price to be determined in the book-building process. The net proceeds from the Placing will be used to accelerate the development of the York Potash Project and provide funding to see the project through to the Definitive Feasibility Study).
Strategic Minerals (LON:SML) Plc (SML LN, 9.75p, ? 0.0%) announced that it has secured full tenement ownership rights for the Jotanooka group of tenements and the Dragon Rocks tenement in Western Australia, and the Roper River and Hodgson groups of tenements in the Northern Territory of Australia. The Company has now agreed their acquisition from Quadrio Resources Pty Ltd to be satisfied by the issue of five million fully paid ordinary shares in the Company and AU$20,000.
Triple Plate Junction (LON:TPJ) Plc (TPJ LN, 4.6p, ? 1.62%) announced that it has notified Gold Anomaly Limited that TPJ has elected not to participate in the future funding of its pro rata share of the Crater Mountain Project. As a result the 20% interest that TPJ and Celtic Minerals Ltd together held in the Crater Mountain Project, will reduce to a combined undilutable interest of 10%, which will be carried through to the completion of a bankable feasibility study without needing any future contribution to the project until that advanced stage. The Company reached this decision based on the results from Gold Anomaly's recent drilling programme which were viewed as not sufficient to justify the Company contributing the amounts of money needed to fund the future drilling programme, which is budgeted to amount to a total in excess of AUS$3.6 million to end June 2012 alone. The company also announced that it has reached an agreement to settle the dispute with Celtic over their respective shares in the 20% interest in the Crater Mountain Project.
Oil and Gas News
Market Commentary
The latest US? DoE inventories indicate a modest build (see below), with inventories rising to 5-year highs for this time of year.
US Crude Oil Inventories (mm bbl)
US Crude Oil Inventories (mm bbl)
While traditionally higher US crude inventories would be the signal for lower prices, worldwide, geopolitical and supply concerns have had a twofold impact: 1. to dominate the direction of the market; and 2. to ensure that the US data only has an impact on US prices. This is evidenced by the historically wide spread between WTI and BFO (see below).
WTI ? BFO Spread ($/bbl)
We expect the rising tensions in Iran to continue to drive prices higher, and attempts to cover the EU?s potential shortfall if the country elects not to deliver its cargoes. The resultant jump to cover those cargoes, could see prices spike above recent highs, easily towards $150/bbl levels.
Elsewhere, the decline in the US gas price (below) is beginning to have an impact, as producers such as ConocoPhillips, Exxon and Chesapeake announce production cuts to stem growing losses in certain fields.
Gas Price History ($/mcf)
This news has had a positive impact on the gas price lately, and this, along with the prospect of US gas exports driven by the higher gas prices outside of the US (especially in comparison with NBP) supports higher US gas prices in the future, as indicated by the futures below.
Henry Hub Price ($/mm btu)
However, of more concern, is the outlook for future production growth, outside of ?turning the taps back on.? Chesapeake has disclosed that it has cut its onshore US gas drilling programme by 67%. When you consider the high decline rates experienced by shale gas, which has made up a significant amount of the new production coming on line, this creates a potentially significant hole in the US? supply portfolio. All of these factors together would indicate that the period of low US gas prices is coming to end, and when it does, the swing could be extreme.
Oilfield Services News
Hunting (LON:HTG) (BUY) (HTG LN, 792p, -4.7%); Schoeller Bleckmann (BUY) (SBO, EUR66, ? 3.5%) US natural gas prices have fallen sharply in recent weeks from around $3.3/BTU to around $2.6/BTU owing to oversupply. Large producers have consequently cut production in order to restore the more balanced market. We are reasonably confident that US prices will rise from their current low levels. Hunting and Schoeller Bleckmann shares have been weak recently on the back of this development. We believe that current price levels are a good entry point on the assumption that natural gas prices will recover in the near term
Weir (LON:WEIR) Group (Monitored Coverage) (WEI LN, 1964p, ? 1.3%) Weir Group PLC has agreed to acquire Novatech, a US manufacturer of well service pump valves and valve seats for upstream oil and gas applications, for$176m (£113m) in cash. The acquisition is in line with Weir's acquisition criteria and is expected to be immediately earnings accretive with post tax returns expected to exceed Weir's cost of capital within the first full year of ownership. Subject to US regulatory approvals, completion of the acquisition is expected in February 2012.
Novatech, a family-owned business, produces a wide variety of proprietary valves and valve seats for high pressure applications such as frac, cement and mud pumps used in unconventional upstream oil and gas operations. Novatech achieved proforma revenues and EBITDA of US$61.6m and US$25.2m respectively for the most recent fiscal year ending 30/09/2011, with associated annual revenue growth of 88%. Positive trends continued in the final quarter of calendar 2011. Transaction multiples of around EV/sales of 3 times and EV/EBITDA of six times. .
--
To unsubscribe, visit: http://research.fdcap.com/_act/get_rcr.php?J8443596807301848938476393319
{~J8443596807301848938476393319~}
---
---
---

The Weir Group PLC is a United Kingdom-based company, which is engaged in engineering businesses. The Company's business operates through three segments: Minerals, Oil & Gas, and Flow Control. The Minerals segment is engaged in the provision of slurry handling equipment and associated aftermarket support for abrasive high wear applications used in the mining and oil sands markets. The Oil & Gas segment provides products and service solutions to upstream, production, transportation, refining and related industries. The Flow Control segment designs and manufactures valves and pumps, as well as providing specialist support services to the global power generation, industrial and oil and gas sectors. Its product offerings include pumps, valves, crushers, wellhead, rubber, hydro cyclones, screening equipment, and oil and gas safety products. Its brands include Warman, GEHO, Linatex, Vulco, Cavex, Enduron, Trio, SPM, Mathena, Novatech, Gabbioneta, Hopkinsons, Sarasin-RBSD and Blakeborough. more »

LSE Price

ATH Resources plc is a holding company. The Company is engaged in the operation of surface coal mines and the subsequent sale of coal to the United Kingdom electricity generators, industrial and domestic customers. The Company operates under the title of ATH Resources. The Company operates in one segment Surface Mining. Throughout the development and operation of its projects, the Company focuses on the restoration and rehabilitation of the sites and land is returned to a range of uses, including agriculture, forestry, nature conservation and other forms of development. In addition to its operating mines, it also has a range of other coal mining projects in Scotland and two through its subsidiary, Societe des Ressources Minieres du Massif Central (SRMMC), including a series of six existing coal concessions in south-central France. The Company's wholly owned subsidiaries include Aardvark TMC Limited, ATH Garleffan Limited, ATH Regeneration Limited and Northumbrian Power Limited. more »

Price