Fox Davies Capital Update featuring Sylvania Platinum, Amur Minerals, Cove Energy, Petra Diamonds, Sirius Petroleum, Stratex International, Toledo Mining, SOCO International, Tullow Oil, Enegi Oil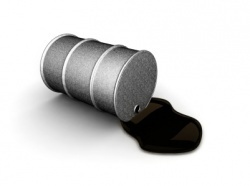 Mining News
Amur Minerals (LON:AMC) (AMC LN, 8.48p, ? 3.9%) has released exploration results for the Chorney Ispelene pyroxenite dyke containing nickel and copper mineralisation, part of its Kun-Mania project. Chorney Ispelene has now been identified as the longest exploration target defined by the Company to date at 6km. Rock chip samples contained encouraging grades of up to 0.9% Ni and 0.4% Cu in the central and eastern parts of the dyke where the better mineralisation has been observed. Exploration work planned for 2012 includes limited trenching and structural drilling to enhance the Company?s geological understanding of the structure.
Petra Diamonds (LON:PDL) (PDL LN, 166.5p, ? 3.3%) has released an exploration update for kimberlite KX36 at its Kukama East project, Botswana. Results have been returned from the drilling and microdiamond sampling campaign carried out in 2011. Five holes were drilled for 1,373m and a total of 250 diamonds recovered from 403.9kg of kimberlite. These collectively weighed 0.756 carats and the largest recovered diamond weighed 0.393 carats. Analysis has indicated an initial diamond grade of between 75 to 180 carats per hundred tonne and modelling suggests the total kimberlite potential tonnage lies in the region of 30Mt, with the deposit remaining open ended at depth. The next step for the Company in April is to conduct large diameter drilling for bulk sampling.
Stratex International (LON:STI) (BUY, 15p) (STI LN, 8.5p, ? 1.5%) has issued an update for its exploration activities in Ethiopia and Djibouti in East Africa. At Shehagne, a 1,000m drill programme has been finished, completing its 60% earn-in of the project. With good intersections and further mineralised zones identified at surface, Stratex and 40% partner Centamin Egypt are now discussing the next stage of exploration, which may include an IP survey to identify further mineralisation along strike prior to further drilling. At Blackrock, Stratex?s 100% owned epithermal project in Ethiopia, the company has overcome initial logistical issues to complete 50% of the 5,000m drill programme and identified new mineralisation and blind veins hidden beneath gravel cover. Finally at the Afar Joint Venture with Thani Ashanti, a ground magnetic survey was recently completed over the Megenta epithermal gold project defining further structures and a follow up airborne magnetic survey is planned pending relevant permissions. Outside the existing license areas Stratex has identified further mineralisation and is awaiting the current moratorium on new applications in Ethiopia to be lifted in order to submit 3 new licence applications.
Sylvania Platinum (LON:SLP) (SLP LN, 20.0p, ? 1.8%) has announced its audited interim results for the 6 months ending 31 December 2011. Financial highlights include revenues of US$23.6M compared to US$19.5M in H1 2010, giving a gross profit of US$7.3M. The Company was pleased to note that Sylvania dump operations? (SDO) turnover increased by 21% in US dollar terms, as a result of good production results at the Doornbosch and Steelpoort plants and improving production at the other three SDO plants. In total, production of PGM ounces was up 36% to 25,179ozs. Even with additional costs for the commissioning of the new expansion plant at Mooinooi, cash costs have decreased from $597/oz as at 30 June 2011, to $494/oz. The Company?s cash position at 31 Dec stood at US$19.9M.
Toledo Mining (LON:TMC) (TMC LN, 25.75p, ? 3.0%) has announced that the year?s first shipment from the Berong mine of 48,700 wet metric tonnes of nickel ore has been dispatched to China.
Oil and Gas News
Cove Energy (LON:COV) (COV LN, 209p, ? 2.8%): Barquentine on a Reach, Heading for Home ? Management has relayed Anadarko?s announcement that the recent Barquentine well test has resulted in a further 2tcf added to the recoverable reserves, which are now likely to be in the range of 17 to 30tcf-the upper limit has not yet been fully resolved. This news will serve to stoke the already intense bidding for the Company, and make any demands that the purchaser take the tax liability (instead of investors) more palatable.
SOCO International (LON:SIA) (SIA LN, 328.8p, ? 0.3%): A New E&P Company Emerges ? Management has announced its results for 2011, disclosing that net income rose to $89mm principally on the back of 4x increase in revenues to $234mm; 2011 net entitlements averaged 5.4m boepd. More importantly, the Company reported strong on the back of much higher revenues of $90mm, which will provide sufficient firepower for its 2012 exploration programme. Today?s announcement migrates SOCO away from being an explorer to being a fully-fledged, sustainable E&P company, growing successfully at the drill bit, opposed to acquisition.
Enegi Oil (LON:ENEG) (ENG LN, 19.25p, ? 1.3%): Congratulations! It?s a Buoy! - The Company has disclosed that it has entered into a strategic partnership with Advanced Buoy Technology (ABT) to jointly apply for offshore assets in the UK North Sea under the 27th Seaward Licensing Round. Under the partnership, Enegi and ABT will hold equal stakes in any licenses awarded. ABT has expertise and access to buoy technology that helps in economic development of proven offshore oil and gas assets classified as marginal or sub-economic under conventional development methods. Enegi and ABT have identified 58 discovered fields, in unlicensed acreage in the UK North Sea with a combined resource of 850 million bbls of oil and 685bcf of gas, which are technically suitable for development using buoy technology. Under the terms of partnership, Enegi will pay ABT a royalty of 2.5% of gross revenues if ABT technology is used for the development of the awarded license. The focus is now the results of the on-going 27th Seaward Licensing Round.
Sirius Petroleum (LON:SRSP) (SRSP LN, 4.0p, ? 3.0%) ? Update on Ororo Field and Development Pipeline: The Company has disclosed that it (along with its consortium) has identified deeper sands not penetrated by the Ororo-1 well that are producing in neighbouring wells and nearby producing fields. There is a perception that there is additional prospectivity in the deeper sands, which could represent potentially significant upside compared to Sirius' original evaluation of the field. Gaffney Cline & Associates ("GCA") has been preparing Competent Person's Report ("CPR") on the Ororo marginal oil field. The company has asked GCA to undertake additional analysis for the quantifying the potential upside from the deeper sands. Identification of deeper sands which is the production source for major producing fields in the neighbourhood increases the prospectivity of the Ororo Field. We will be keeping an eye on the release of Competent Person's Report by GCA.
Tullow Oil (LON:TLW) (TLW LN, 1477pm ? 1.6%): All about the Atlantic ? Management has disclosed its results, with Revenues was up 111% y/y to $2.3 billion on the back of 35%/37% increase in production/price realisation; Operating profit further expanded by 332% y/y to $1.1 billion on declining cost; reported EPS of 72.5p (+795%). Further highlights for 2011 include ? the basin-opening Zaedyus discovery offshore French Guiana; significant discoveries at Teak in Ghana along with appraisal success at Tweneboa and Enyenra. In addition, the Jobi-East-1, Gunya-1 and Mypo-3 well results made an excellent start to the next phase of exploration and appraisal in the Lake Albert Basin in Uganda. In the current year the company has lined-up high impact exploration and appraisal campaign on the West African and South American margins of the Equatorial Atlantic Basin including wells in French Guiana, Guyana, Sierra Leone, Côte d'Ivoire. The development work has started on the Jubilee field Phase 1A with the spudding of the first production well in February 2012. The company expects the first of the Phase 1A well to come on stream in late second quarter of 2012. It has also increased its Reserves Based Lending facility by $1.0 billion to $3.5 billion during 2011 and extended the term of the $650 million Revolving Corporate Facility by three years to December 2014. This provides Tullow with adequate funds to carry out exploration and development work across its assets in different regions. Overall very positive update, the company is making good progress across its blocks. We expect some strong movements today.
RusPetro (RPO LN, 200p, ? 0.0%) Success with the Drill bit. The Company provided an update on its operations, located in the Khanty-Mansyisk region of the West Siberian basin. Highlights: Positive production test results from exploration Well 1004 with significant upside potential. The Well, situated in northeast part of the structure indicated multiple hydrocarbon-bearing zones in the Jurassic UK8-10 on completion in December last year; following the positive results from Well 1004, The Company spudded Well 4158. This well is targeting Lower and Middle Jurassic siltstones and should reach target depth this month; The Company also spudded well 245 targeting the prolific UK2-3 play that was the focus of RusPetro?s drilling in 2011. The Company expects to reach target depth by March 20, and to complete the well and put it online in early April; Well 244 which was spudded in January has been cased, and the well is being prepared for hydraulic fracturing this week. RusPetro is now mobilizing four rigs. Two, as originally planned, are being mobilized in the Western area of the field and an additional two rigs are being mobilized in the Northeast of the field in response to the test results of Well 1004. In the Western area of the field there is currently one rig operational on pad 21 with one new rig mobilizing on pad 19 which will target bottom hole locations in the same UK 2-3 play as wells on the prolific Pad 21. In the North-eastern area of the field there is already an operational rig in place on pad 1 and a second rig is mobilizing on pad 3. These rigs are targeting bottom-hole locations in the UK 8-10 in sands similar to those found in well 1004. The Company also reported that its infrastructure build out projects are progressing well, with several stages already completed. The 27km sales pipeline to RusPetro's sales point, its wholly owned custody-transfer station on the Transneft Pipeline, is 81% welded and in place. The pipeline, which will obviate the need for trucking at a current cost of $2.20 per barrel, is on track to be commissioned before the end of May. Since becoming a public company six weeks ago, RPO have been very busy and more importantly productive. Encouraging results from drilling will not only add weight to the technical expertise of management, but should give the wider market confidence going forward. A good cash position tied in with the Company?s current drilling programme is only going to add fuel to that fire. One to watch.
Oilfield Services News
No relevant newsflow this morning.
{~J8443596807350005238476391519~}
---
---
---

Sylvania Platinum Limited is a producer of platinum group metals (PGMs), including platinum, palladium and rhodium. The Company is engaged in extraction of PGMs from chrome dumps and arisings, as well as investment in mineral exploration. The Company's segments include Mill sell, Steelpoort, Lannex, Mooinooi, Doornbosch, Tweefontein, Exploration projects and Corporate/Unallocated. It is focused on the retreatment plants. The Company has over seven operational retreatment processing plants, as well as an open cast mining exploration project and a Northern Limb exploration project, which is in the exploration phase. Its assets include Sylvania Dump Operations, Volspruit, Northern Limb Projects, Everest North and Chrome Tailings Re-Treatment Plant (CTRP). The Company holds prospecting and mining rights for a number of PGM projects on the Northern Limb of the Bushveld Igneous Complex. The Company's operations include in Australia and South Africa. more »

LSE Price

Amur Minerals Corporation (AMC) is a natural resources exploration and development company. The Company and its subsidiaries locate, evaluate, acquire, explore and develop mineral properties and projects in the Russian Far East. The Company's principal asset is the Kun-Manie sulfide nickel, copper project located in Amur Oblast, with JORC resources in excess of 830,000 nickel equivalent tons. The Company's Kun-Manie project is involved in the exploration for minerals within the Kun-Manie license areas in Russia. The Company's project license area covers approximately 36 square kilometers. The Company's wholly owned subsidiary is ZAO Kun-Maine. more »

LSE Price