Fox Davies Capital Update featuring Sylvania Platinum, Frontier Mining, Goldplat, Highland Gold Mining, Landore Resources, Forte Energy NL, Sirius Minerals, Thor Mining, Afren, Gulf Keystone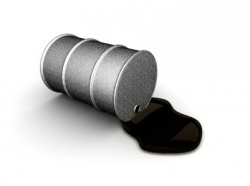 Oil & Gas News
Range Resources (LON:RRL) Limited (BUY, 27p) (RRL LN, 11.25p, ? 0.0%) and Red Emperor Resources (TRADING BUY, 19p) (RMP LN, 18.25p, ? 0.0%) have announced that site construction has commenced in readiness for the spudding of the second exploration well in Georgia, the Namakhvani well at the Kursebi 6 Prospect. Spudding is expected in early to mid February now that Range have reviewed all seismic and geological data across the top 3 Kursebi prospects, given the unexpected geology encountered at the first exploration well, and Kursebi 6 has been identified as the most robust prospect. The estimate for undiscovered STOIIP for the prospect is 99.2 Mmbbls (mean). Range has a 40% interest and Red Emperor a 20% interest in the prospect.
Gulf Keystone Petroleum (LON:GKP) (BUY, 300p) (GKP LN, 275.25, ?0.72%) has provided an operational update for its exploration and appraisal programme in the Kurdistan Region of Iraq, including the Shaikan block. Highlights include: ongoing well testing at the Shaikan-4 Appraisal Well, with two well tests completed in the Triassic and 5 further planned in both the Jurassic and Triassic; Shaikan-5 Appraisal well is currently drilling at a measured depth of 1571 metres in the lower Cretaceous; Shaikan-6 Appraisal Well has drilled to a measured depth of 844 metres in the Cretaceous and 20? casing has been set; the Aqra-1 Appraisal Well designed to assess the Bikell discovery has spudded and is on track to be tested in H2 2012; the Ber Bahr-1 Exploration Well has been drilled to a measured depth of 2778 metres.
Afren (LON:AFR) (AFR LN, 124.60p, ? 1.74%) provided a trading statement and operations update. Highlights include: net group working interest production average of 19,200 boepd in 2011 with average production of 42,000 to 46,000 boepd expected in 2012; commission and ramp up of all 14 production wells in the Ebok field development successfully completed; up to 15 exploration wells due in 2012 in the Okoro East exploration campaign; acquisition of 60% and 20% interest in the Barda Rash and Ain Sifni PSC?s respectively, increasing 2P and 2C resources from 136 mmboe to 1026 mmboe; 2011 sales of US$600 M expected.
Roxi Petroleum (LON:RXP) (RXP LN, 5.13p, ? 7.89%) announced pilot production has commenced from the NW Konys field in the Galaz Contract Atram Kazakhstan. Six new wells has been drilled and one old well re-entered in 2008/09 which received their final regulatory approvals in December 2011. Well NK-6 has now recommenced production on the 19 January at a rate of approximately 225 bopd to be transported and solg on the domestic market. The next step for Roxi and their farm in partner, LG International, is to recommence production at well NK-4, testing of multiple intervals in well NK-9, and testing well NK-10.
Mining News
Forte Energy NL (LON:FTE) (FTE LN, 3.0p, ? 27.93%) announced that they have received initial assay results for the Reverse Circulation drilling programme currently underway at the A238 Prospect in Mauritania. Initial assay results have been received for 36 drill holes out of a total of 55 drilled to date from the 10,000m drilling programme. Notable intersections include: 25m @ 357ppm U, 10m @ 510ppm U and 8m @ 312ppm U. Assay results for the outstanding 19 drill holes are due shortly. The A238 resource update is expected to be announced in Q1 2012.
Frontier Mining (LON:FML) Ltd (FML LN, 4.25p, ? 9.68%) announced it has completed the acquisition of South Benkala, previously announced on 9 May 2011. KazCopper LLP, Frontier's wholly owned subsidiary through which it holds the Benkala license, has received final approval from both the Ministry of Industry and Trade of Kazakhstan and the Inter-Ministerial Committees, enabling the Company to complete the purchase and transfer of the Subsurface Use Contract for the South Benkala mineral deposit. Now that the amendments to the Subsurface Use Contract have been approved and the consideration of $2.5 million paid, the purchase is now complete.
Goldplat (LON:GDP) plc (GDP LN, 13.0p, ? 13.04%) provided an operations update on its Kilimapesa Gold operating mine in Kenya. First gold sales were achieved at Kilimapesa with 399 ounces sold on 13 January 2012.
Highland Gold Mining (LON:HGM) Limited (BUY, 218p) (HGM LN, 190.0p, ? 1.3%) announced results from an initial JORC compliant resource audit. The audit results support the Company's previously GKZ-registered C1+C2 reserves and increase the Company's total JORC compliant mineral resource base as stated in the Company's Annual Report & Accounts 2010 by 23%. The new resource totals 3.377 Mt at 2.15 g/t Au for a total of 232 994 ounces of gold.
Landore Resources (LON:LND) Limited (LND LN, 9.25p, ? 8.82%) announced a drilling update on its Junior Lake Nickel Project. A drilling program consisting of 9 diamond core holes for 4,796 metres has recently been completed with best results including 2.86 m at 1.2% Ni and 2.23 m at 1.11% Ni.
Sirius Minerals (LON:SXX) Plc (SXX LN, 26.25p, ? 3.96%) announced the completion of coring at SM2, the second new borehole completed at the York Potash Project. Two distinct seams of overlapping massive polyhalite were intersected for a total of 67 metres of total massive polyhalite mineralisation across the hole. 33 metres of massive polyhalite was in the shallower "Shelf" bed that is currently being mined at the Boulby Mine and 34 metres in the deeper "Basin" bed, as encountered at SM1.
Sylvania Platinum (LON:SLP) Limited (SLP LN, 22.5p, ? 1.69%) announced an operations update from Sylvania Dump Operations in the Bushveld complex of South Africa. The Sylvania Dump Operations generated half year production of 25,179 PGM ounces for the period up to December 2011, a 36% increase compared to 18,530 ounces for the same period in the 2011 financial year. Production of 13,089 ounces in the first quarter, and 12,090 ounces in the second quarter, were the two highest totals in the Company's history. During the second quarter, the operations saw a number of major mechanical incidents. In addition, the Mooinooi plant expansion programme prevented the operation from treating the current arisings from the host mine thus impacting on the recoveries.
Thor Mining (LON:THR) Plc (THR LN, 1.52p, ? 19.61%) announced a 12% improvement in projected metallurgical recovery of tungsten for the Molyhil tungsten and molybdenum project in Australia's Northern Territory. Tungsten recovery is now estimated at 75% compared with previous estimate of 67%. The improvement is derived from adding a flotation step to the tungsten recovery process after gravity separation.
Oilfield Services News
Hunting (LON:HTG) (BUY) (HTG LN, 822p, ? 0.40%); Hunting?s year end trading statement was very positive. ?Trading since the release of the IMS on 17 November 2011 has exceeded management's expectations particularly within our North American manufacturing and connections business units where demand continues to show strong momentum, together with excellent trading from our Asia Pacific operations. As a consequence 2011 full year earnings, which are still subject to external audit, are now expected to be above the top end of analyst expectations. Management are comfortable with the business outlook for 2012.?
Schlumberger (Monitored Coverage) (SLB, $73.1, ? 1.90%): Q4 2001 results were broadly in line with market expectations. Income from continuing operations was $1.49 Bn?an increase of 13% sequentially and 28% year-on-year. Diluted EPS from continuing operations was $1.11 versus $0.98 in the previous quarter, and $0.85 in the fourth quarter of 2010. 2012 outlook comments were broadly encouraging. ??Uncertainty remains over the outlook for 2012 due to the continuing sovereign debt crisis in Europe which places downward pressure on GDP and oil demand forecasts. Natural gas markets are well supplied in North America with gas storage well above five-year highs. In this environment, the thin excess oil supply cushion is expected to support oil prices close to current levels, while global demand for LNG continues to increase. Recent E&P customer spending forecasts also point to higher E&P investment in 2012, particularly in international markets. Against this backdrop we are planning for growth in 2012, while building the required flexibility into our resource plans. We remain confident that any potential reductions in activity will be short-lived and that our competitive position remains strong, given our presence and strength in the international markets and the balance we have established between reservoir characterization, drilling and production services in our North America offering.?
Rig Count News. The Baker Hughes Rig Count is the key barometer for the oilfield services industry and in particular the drilling contractors. Last week?s data (week ending (19/01/12) remained positive for the industry as a whole. The U.S. Rig Count stood at 2008, up 21 on the previous week and 295 year over year with the number of land rigs at 1947. The number of oil rigs stood at 1,223. Gas rigs stood at 780, down 11 as US gas prices remain low with the directional/horizontal rig count at 1,389. The Canadian rig count gained further momentum, up 43 on the previous week.
--
To unsubscribe, visit: http://research.fdcap.com/_act/get_rcr.php?J8443596807299195338476393819
{~J8443596807299195338476393819~}
---
---
---

Sylvania Platinum Limited is a producer of platinum group metals (PGMs), including platinum, palladium and rhodium. The Company is engaged in extraction of PGMs from chrome dumps and arisings, as well as investment in mineral exploration. The Company's segments include Mill sell, Steelpoort, Lannex, Mooinooi, Doornbosch, Tweefontein, Exploration projects and Corporate/Unallocated. It is focused on the retreatment plants. The Company has over seven operational retreatment processing plants, as well as an open cast mining exploration project and a Northern Limb exploration project, which is in the exploration phase. Its assets include Sylvania Dump Operations, Volspruit, Northern Limb Projects, Everest North and Chrome Tailings Re-Treatment Plant (CTRP). The Company holds prospecting and mining rights for a number of PGM projects on the Northern Limb of the Bushveld Igneous Complex. The Company's operations include in Australia and South Africa. more »

LSE Price

Goldplat plc is engaged in the production of gold and other precious metals, by processing by-products of the mining industry, as well as mining itself. Its segments include Recovery operations, which includes the recovery of precious metals from metallurgical challenging materials and the processing of ore, sourced from other mining operations; Mining and exploration, which includes assets held for commercial exploitation of precious metals and exploration assets held where the commercial viability of the ore resource has not yet been evaluated or is in the process of evaluation, and Administration, which includes activities conducted by holding companies in relation to the Company and its subsidiaries. Its portfolio of assets consists of gold recovery operations in South Africa and Ghana, a gold mine in Kenya and exploration projects in Ghana and Burkina Faso. Its projects include Kilimapesa gold mining project, the Nyieme gold mining project and the Anumso gold mining project. more »

LSE Price