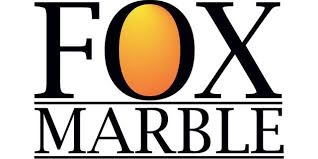 Fox Marble Holdings (LON:FOX)
Market Capitalisation £16.9 million
Share Price 10.5p
The Theory
Fox Marble Holdings plc obtained an AIM listing in August 2012 raising £9.65 million at 25p . The company acquired the licences and permits to extract marble from 5 quarries in three different locations in Kosovo.  The company claimed to have at least one billion tonnes of marble in a country with low taxes, low labour costs with worldwide demand for its marble products in a country only too willing to involve foreign investment.
The original objective at listing was to initially to extract and sell block-marble for further processing within 6 months.  Thereafter to have their own production facility completed for the final marble cutting and polishing.  The 5 quarries are in Kosovo and the licence obtained for 28 years or so.  
Chris Gilbert CEO informed the market at the time of listing that they had more than enough money for the heavy lifting equipment, the factory building and the sawing/polishing equipment needed for the factory. After 12 months Fox Marble Holdings (LON:FOX) objective was to be self-financing.
The company had planned to acquire more quarries which it did bringing its number of quarries up to nine.  All marble is not equal.  Different prices for different types of marble exist with pure white being the most sought after and able to be sold at the highest price.
The company would only be selling to wholesale distributors of marble and not direct to retailers.  The Chinese market was identified as using 54% of marble.  Other major markets would be North America, Britain and Middle East.
Extracting marble alone made profits and further margins could be made by cutting and polishing when its own factory completed.The actual marble selling  price depended on which type from nine types was going to be sold.
The Practice
The first hiccup came in December 2012 when it appeared that 4 of its 5 licences had been revoked by the authorities without notice one Friday.  Initially, the company was in a state of shock one weekend but later it was sorted out to both sides satisfaction.  the result was that Fox Marble Holdings (LON:FOX) quickly opened the remaining quarries shortly after, possibly to satisfy the authorities.
The company acquired a 10-acre site for its factory.  Hardly expensive land somewhere in the middle of nowhere!  The actual structure of the factory was acquired cheaply from another country where it had been dismantled and shipped to Kosovo for assembly. Nice to make good savings for investors on the original 9.65 million raised.
Hang on the company had to go back to the market to raise 4.75 million extra in 2014.  One million pounds of this was used to acquire a sub-lease on a nearby quarry with the valuable Sivec marble.  Not so sure about who will make the money looking at the sale agreement. The gross revenue royalty looks like taking a large percentage.
Fox Marble (AIM:FOX), is pleased to announce that it has entered into a sub-lease arrangement with New World Holdings (Malta) Limited in relation to the new Omega Sivec marble quarry at Prilep in Macedonia.  This new quarry site is adjacent to the Company's
existing operations in Prilep.
As previously announced the consideration for the sub-lease is £1,000,000 and a subsequent 40 per cent gross revenue royalty obligation. The sub-lease has an initial term of 20 years, extendable by the Company for a further 20 years. The sub-lease grants the Company the exclusive right to quarry, process, remove and sell marble from the
quarry. 
The Sivec pure white marble is the highest prized marble and is easy to sell and much sought after around the world.  Fox Marble Holdings sale announcements of marble seen concentrated on one or two marble types.  I noticed that Argento Grigio  a second marble type of 900 tonnes were sold to St Georges Plc the luxury homes division of Berkeley Homes Plc.  Plenty of announcements for Sivec marble sales.
I wonder how profitable currently are the other marble types with so little sold.The company was not supposed to be dependent on the cutting and polishing for it profits as  the marble could be shipped abroad for this to be done. Having your own factory simply adds to £FOX  own bottom line and keeps Kosovo the authorities sweet.
Conclusion
I think the real negative for the company is that as yet the company cannot generate sufficient sales for what it has produced over last three years. Forward sales this year of £3.9 million, but how much of this yet again will be carried into next year. Where is the break-even point, and a timeline for dividends?  
A lot of marble stock must be lying around in the open ground. The company has spent millions extracting it with minimum sales in early years. Eventually, the company may have to rationalise the number of quarries that it  wishes to keep open with large write-offs as a consequence.
In recent weeks Fox Marble Holdings plc has raised another two million pound at 10p per share to once again pay for the equipment for the soon to be completed factory to get into production.
For disappointed investors, Fox Marble Holdings has not delivered on its  original objectives as regards any promised deadline or keeping within budget on money already raised, or generating the volume of sales necessary for positive cash flow, or the completion of factory complete with equipment. 
I have looked at a few video presentations/interviews over the last three years.  The same spiel is given in all of them as if it was day one of an exciting adventure.   Chris Gilbert CEO is a good public relations person in the UK with good ability to raise finance.  I am somewhat concerned at his lack of mining credentials.  
Far too easy to be hoodwinked in an unknown sector in a foreign country The foreign management on the ground in Kosovo seemed to have very little to show for almost £15 million spent to date.  They seem to have run rings around the  management at home.
I certainly will not be investing in this company. I want to see profits and dividend announcements. It is certainly one for braver investors in the investment community.  I do realise that some smart investors took part in the 10p per share fundraising who seem to know about these things.  I will follow with interest from the sidelines.
Regards
Dearg Doom
PS (Article is written for entertainment purposes only. I have no special insight into marble market. DYOR carefully. )
Disclaimer:
All articles and comments are for general information only. No investment advice intended.
---
---

Fox Marble Holdings plc is engaged in the exploitation of marble quarry reserves in the Republic of Kosovo and Republic of Macedonia. The Company is focused on the extraction and processing of dimensional stone from quarries in Kosovo and South East Europe. Approximately four of the Company's quarries are in operation at Cervenilla, Syrigane, Malesheva and Prilep producing over nine varieties of stone. In total approximately 10,700 tons of marble is extracted from these quarries. It is exploiting Cervenilla quarry across approximately three separate locations (Cervenilla A, B and C), from which red, light and darker grey marble is produced. The quarry at Syrigane site contains a range of the multitonal breccia and callacatta type marble. The Malesheva quarries contain a mixture of Cremo Olta marble, Illirico Bianco marble and Illirico Selene marble. The Prilep quarry contains the white Sivec marble. It also holds exploitation licenses for quarries at Antena, Verrezat, Peja and Drini. more »

LSE Price