Fund Challenge 2009 Champion: Interview with Mike (CN100)
We are pleased to announce the final results from the inaugural 2009 Fund Challenge. Thanks firstly to all those Stockopedia members that made it a highly competitive event.
You can see the full results on the Leaderboard.
Many congratulations to Mike N. (Cn100), the clear winner by a large margin who put in a tremendous performance. Despite strict compliance rules, his fund gained 263% across a well-diversified portfolio of stocks in just nine months. Mike will be receiving the first prize of flights for two to visit Wall Street.
We caught up with him earlier today and asked him about his recent performance and his outlook on trading and the markets.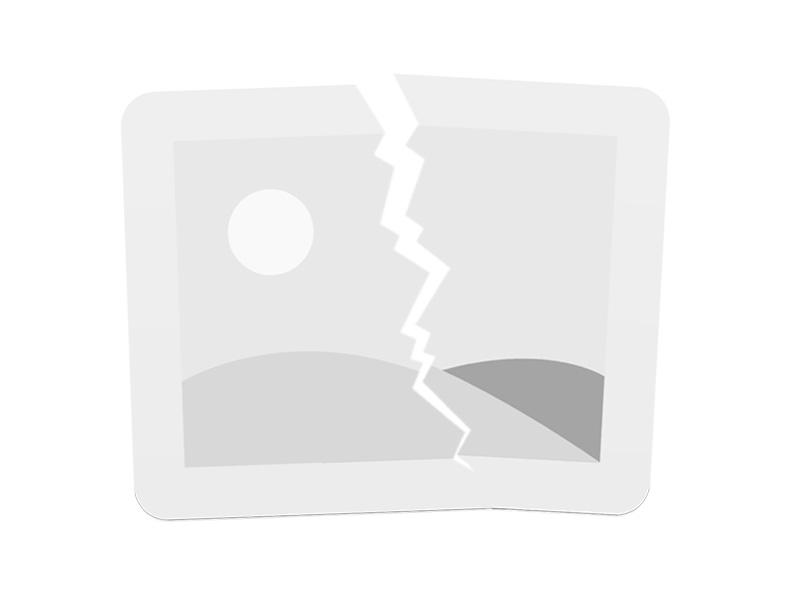 Mike, congratulations on winning the Fund Challenge. Until September, you had an almost vertical run upwards. You led the Competition from the front almost from day one and hugely outperformed the runner up by over 100%. 
Thanks very much. I am obviously very pleased with the outcome and really enjoyed the Competition.
So, tell us about yourself. Do you have a background in finance?
Not at all. I got interested in shares about 10-11 years ago when I was given £500 of MMo2 shares for my birthday. I remember at the time checking the prices daily on Teletext and on the Internet and found it very addictive. I then started to learn more about shares - I started buying 'Shares' magazine and completed a course about stocks and shares at my local college. Since then, I have dabbled in shares buying a few good winners namely African Diamonds and Imagination Technologies Group but I also had my fair share of terrible ones too, one that comes to mind is Equator Exploration. About two years ago, I decided to invest more money from my income to try to build up capital. I now spend several hours a day researching new opportunities, looking at charts and reading company news releases.
Tell us a bit about your trading day.
I work on Monday, Wednesday and Fridays but am free to trade full time Tuesday and Thursdays. Every day, though, I am up at 7.30 am to read the news and catch the market opening, while I review the day after work between 8-10 pm each evening as well as catching the latest developments in the American markets.
The question everyone wants answered is "How did you do it?"
Over the last year, it would have been quite hard not to make a good profit on the stock market as a lot of companies, especially the smaller companies, have risen quite significantly. Also obviously a few good picks have helped my fund tremendously, Gulf Keystone Petroleum to name just one.
You traded perhaps 120 times over the year... Could you elaborate on your trading & timing strategy?
I look for shares that I believe may give a significant return over the next 6 months or so. I like turnaround stories. These could be either recovery plays, oversold stocks or shares that I believe may have transformational news pending.
I track my portfolio and watch daily volumes for buy points.  I then give myself a target price with each share that I buy and when that target has been hit, I sell and move on to my next one. If my target is close to being hit but I believe there is a better opportunity elsewhere, I may sell the stock to reinvest the proceeds in this. I am still relatively new to the stock market and learning all the time.
What's your average hold period?
I don't day-trade. I look to hold positions for about a month or more but, obviously, if the position moves against me, that may change.
Your earliest big winner was Max Petroleum... you entered and exited multiple times starting at 5p and ending at 26p... what was going on? Why the quick entries and exits rather than a buy and hold?
Max Petroleum had been hit hard on the downturn (due to funding issues, and the general market sell off) as had many other shares, hitting 2-3p at one stage. I got in around 6p with a target of approx 20p mid term. I used daily and weekly charts to help me identify that in my opinion the share price had overrun itself and was due some consolidation before progressing upwards. I did keep buying back in, however, as I was still bullish on the stock.
You bought Gulf Keystone Petroleum at 13p, finally exiting at 104p - it was one of LSE's biggest winners with a huge find in Kurdistan... how did you pick up on the story so early and trade with such confidence?
I try to research as many stocks as possible wherever and whenever possible and I have a watch list of approximately 100 stocks at any one time. Gulf Keystone were tipped to me earlier in the year and I knew they were subsequently drilling in Kurdistan. There was a news report of a potential buyout at a vast significant premium to the share price by Reuters which got me looking at the stock again. Although I didn't believe the news report, I did decide to invest in them due to the fact the drilling operations were well underway and I thought some interesting results would be due. I was quite lucky to have bought in not long before the major news.
You seemed to have a strong resources focus over the year. How do you generate new trading ideas?
I tend to keep an eye on my watch list and look for shares that may have larger than normal volumes for potential news. I also try to understand charts and use these to decide when to buy into shares. I look at emails I receive about market information and they also cover share movers of the day and details on why they have moved etc. I tend to find I can stay with my watch list, as there tends to always be a share on there which potentially could give me a good return for my investment.
Who do you use as your broker? What trading tools do you use?
As my broker, I use TD Waterhouse and IWeb Share Dealing. I don't bother with level II access - I just have level I but I can't see market depth. I have a subscription to Sharescope but I don't use it that much. Most of all, I read a huge amount. To be honest, I get a lot of ideas from community websites like Stockopedia, Advfn and others (by browsing the lists of the hottest stocks, for example) and get my news from free web-sources like Google News. I do read Shares Magazine religiously every week plus I subscribe to some good email newsletters. I have a number of friends who I brainstorm with and who are up to speed with the latest market developments.
What advice do you have for capitalising on winners and cutting losers to other traders?
After making mistakes in the past, I would now NEVER invest in a share without making sure I research it fully. I also believe in having some sort of plan for taking profits when a share price rises by a certain % and having stop losses in place. As a general thumb, I set a 10-15% stop loss. I believe in not setting these stop losses with your brokers but selling the share yourself if your stop loss is hit.
What is your investment outlook for 2010, and will you continue your resources focus?
I have a lot of resource companies in my watch list so I have read up quite a bit about each one. There are 2 or 3 resource companies that I think will do well over 2010 so I will be investing a lot of my capital into these.
What do you think are the strengths of the Stockopedia Virtual Fund System? 
The compliance rules are positive, as it means you need more stock picking skills, rather than just luck. I like the rule which imposes a maximum 25% investment in any one share. This is something I will be incorportating into my personal trading strategy.
The rules stop participants putting all their eggs into one basket. Absent those kinds of rules, someone might also invest all their money into a very small market capitalisation company with a ridiculously low share price and, with a bit of luck or manipulation, they could probably see the share price move 100% at a time, ultimately selling out for a huge gain.
 How do you think we could improve the Virtual Funds?
The Virtual Funds are working well. It would be good for trades to go through real time but I appreciate that this may be expensive and difficult to implement. I am also enjoying the current Stockopedia Seasonal Challenge - it's a different kind of competition which obviously involves less effort but is fun and generates some interesting stock ideas. Aminex , for example, was flagged very clearly in that competition and has done very well since then.
Will you be competing in the 2010 Fund Challenge?
Yes, definitely. I look forward to it.
Ok, very well done from all of us here at Stockopedia for a most impressive performance. Enjoy your time in New York!
The 2010 Stockopedia Challenge will start on March 31st 2010. 2009 entrants are automatically entered, otherwise you can sign up for it now by starting a Fund here. Please spread the word, as the more entrants, the more interesting it will be.
---
Disclaimer:
As per our Terms of Use, Stockopedia is a financial news & data site, discussion forum and content aggregator. Our site should be used for educational & informational purposes only. We do not provide investment advice, recommendations or views as to whether an investment or strategy is suited to the investment needs of a specific individual. You should make your own decisions and seek independent professional advice before doing so. Remember: Shares can go down as well as up. Past performance is not a guide to future performance & investors may not get back the amount invested.
---
---

Max Petroleum Plc is a United Kingdom-based independent oil and gas exploration and production company. The Company is engaged in the business of exploration, development and production of oil and gas assets within the Republic of Kazakhstan. The Company holds interests in the Blocks A&E License area covering approximately 12,460 square kilometers in the Pre-Caspian Basin in Western Kazakhstan. The Pre-Caspian Basin has produced various oil and gas discoveries, including the super-giant Tengiz, Kashagan, Karachaganak and Astrakhan fields, which range in size from 7 to 20 billion barrels of oil equivalent in recoverable reserves. The Company is also engaged in the production and sale of hydrocarbons. The Company has approximately eight post-salt discoveries on its Blocks A&E License, including the Zhana Makat, Borkyldakty, Uytas, Asanketken, East Kyzylzhar I, Sagiz West, Baichonas West and Eskene North fields. more »

Price