Games Workshop and Augean: record-breaking figures and a stealth upgrade?
Two companies we have covered recently released trading updates this week. Games Workshop (LON:GAW), the Adventurous Mid Cap High Flyer, probably needs no introduction. It seems like the market is more on the fence with Augean (LON:AUG) at current levels, however. Even Stockopedia rates it as Style Neutral. The shares have barely moved despite a strong (albeit brief) trading update - is there an opportunity here?
Games Workshop: another set of record-breaking results
(Please note that I have a long position in GAW.)
The Games Workshop share price has been spectacular over the past five years. This shows no signs of slowing down: its half-year statement for the six months to 1 December 2019 set new records for sales and profits and drove a c10% to new all-time highs. Shares have more than doubled over the past year and are up by nearly 18% since we wrote about the company in November.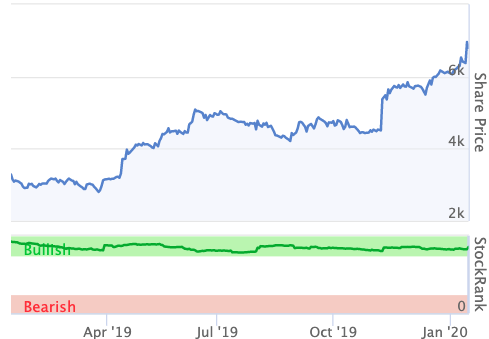 Revenue was increased by 16% to £145.6m and operating profit grew by c40% to £57.1m, while basic earnings per share jumped up by 44% to 145.9p. The group has developed a happy habit of breaking records. Nothing lasts forever, of course, but for now there is no reason to assume this trend cannot continue.
Digging into GAW's figures
Perhaps the most encouraging thing about the announcement is that revenue increased most in the channels with the highest operating margins (Trade at c40% margin and Online at c64% margin). As a result of this, gross margin improved by 2.5% to 69.4% and the group's operating margin pre-royalties rose by 4.5% to 32.7%.
Running through Games Workshop's operating divisions:

Trade sales grew by 27% to £78.1m with growth in all key countries. Net trade outlets increased by c.200 accounts and management notes a trend of more independent outlets selling Warhammer products online. This division has been the primary driver of Games Workshop's transformation.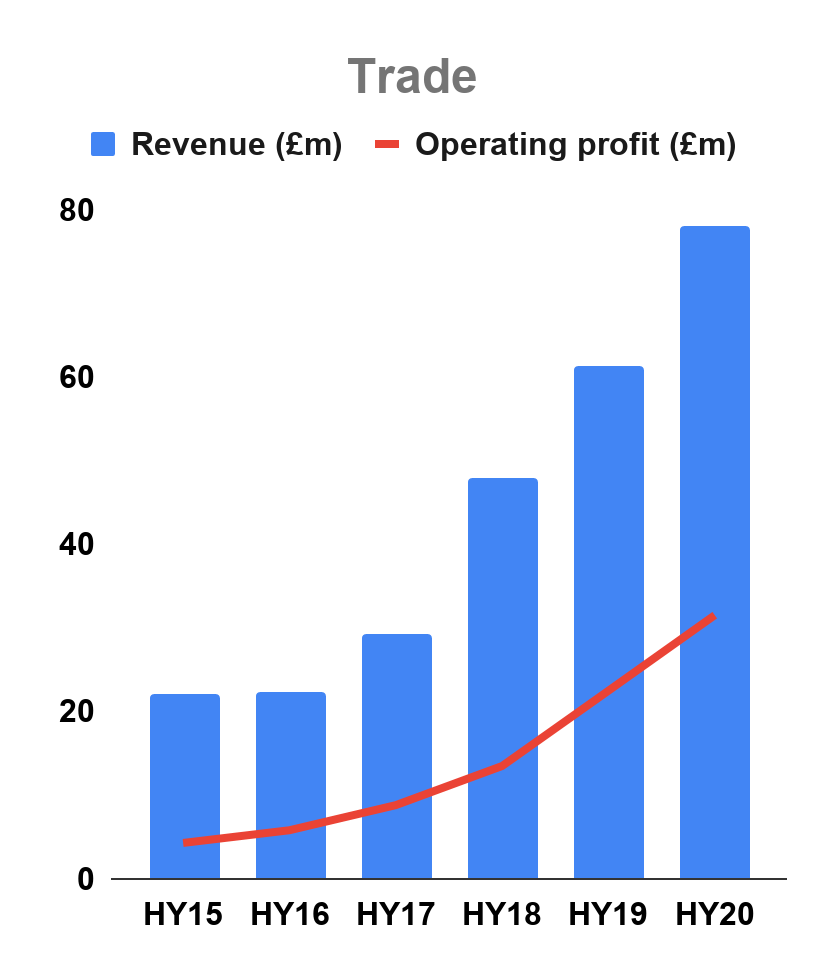 Online sales grew by 15% to £24.5m. The group continues to invest in a better experience for customers, with a particular focus on personalised content and ease of navigation.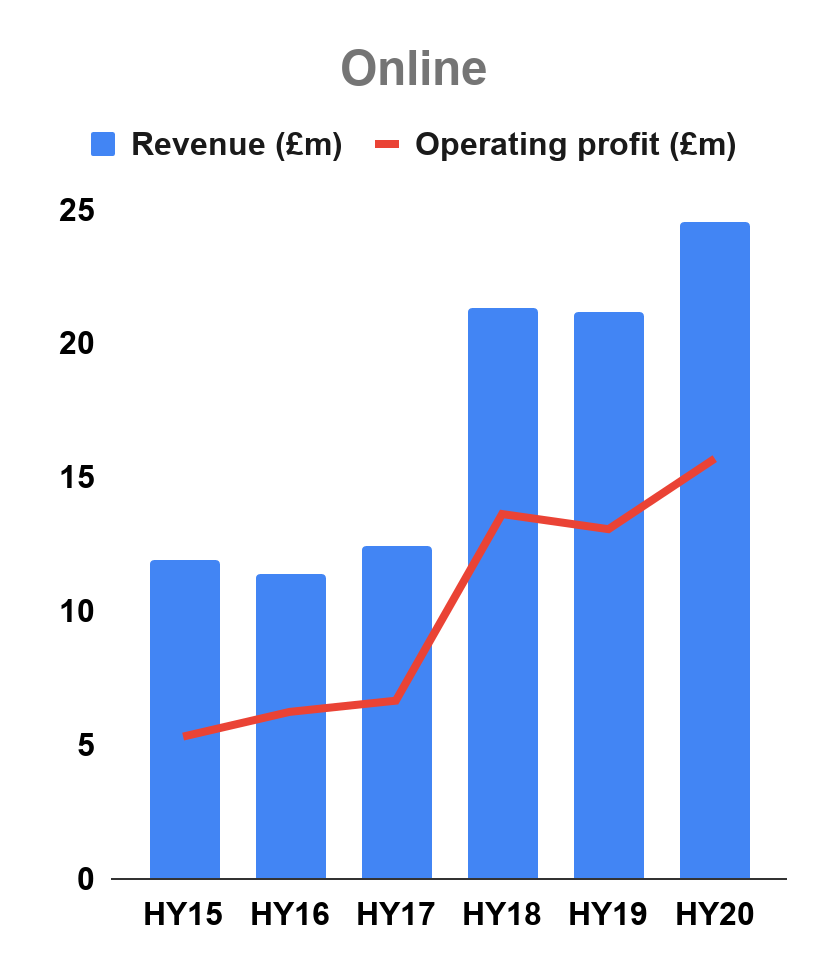 Retail showed growth in all countries. However, while revenue rose by 7.5% to £45.8m, operating profit fell from £4.8m to just £1.8m. The group…

Unlock the rest of this article with a 14 day trial
Already have an account?
Login here