General Discussion / Stock Pitch - Coral Products - £CRU
Coral Products - Coral Products (LON:CRU)
This stock appeared on one of my screens lately and after reviewing I believe it is looking quite interesting from both a fundamental and technical perspective….
Basic synopsis of the business:
Coral Products PLC is a United Kingdom-based company that designs, manufactures and supplies plastic products. The Company, through its subsidiary Tatra Rotalac Limited, is a plastic extrusions manufacturer providing custom extrusions, PVC profiles and injection moulding. Tatra has a wide customer base in diverse markets ranging from building, telecoms, aerospace and rail. Through its subsidiary Global One Pak Ltd, provides own designed lotion pumps, closures and trigger sprayers.
Stock ranks appear to be favourable: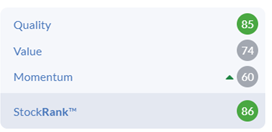 Recent Year end Trading update RNS was positive and contained a nice footnote with the main point that caught my eye being as follows (bold / underline by myself).
Joe Grimmond, Executive Chairman, comments: "The Group now has three profitable trading subsidiaries and with the disposal of our Haydock operations and the sale of the associated freehold properties the Group is now substantially cash rich and debt free. Our continuing activities are all in sectors with forecast growth opportunities. We look forward with increased confidence to further development".
Directors have also been buying more recently at current market prices and hold significant stakes in the business. Shareholder register also throws up an interesting name.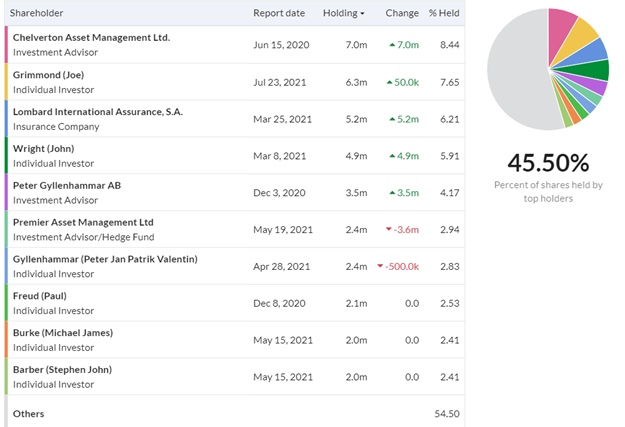 From the technical perspective
On the monthly timeframe, we can see a breakout from a long descending trendline with increased volume supporting the move over recent months trading: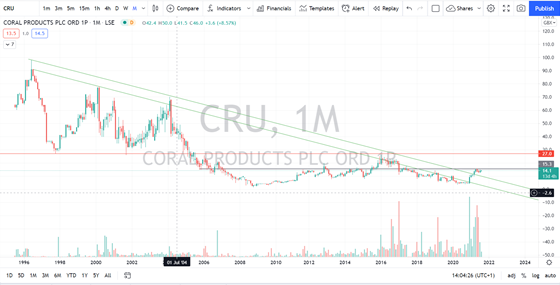 https://www.tradingview.com/x/AjVmcGT7/
On the weekly timeframe, we can see potential for a cup and handle chart pattern in development: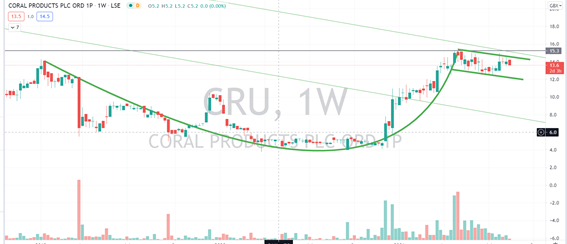 https://www.tradingview.com/x/VW3shLRK/
I have initiated a position on this stock, would be interested in the thoughts of the community.
Thanks for reading and good luck with your trades and investments everyone.
Please hit the thumbs up if you enjoyed the read :)
Forbsy.

Unlock the rest of this article with a 14 day trial
Already have an account?
Login here