Getbusy plc - "Eat work for breakfast"

Share Price 32.5p  (-4% today)   
Market Cap £15.75m

Bid/Offer 30p/35p      Normal Market Size 5,000
About the Company
Admitted to AIM in August 2017 with a £3 million fundraising from a rights issue at 28.5p.  Getbusy was demerged from Reckon Ltd, a software accounting company listed on ASX.
GetBusy Plc is the developer of SmartVault and Virtual Cabinet document management software. Their target customers are SMEs and larger organisations in the Enterprise Content Market (ECM). The total ECM market alone, excluding SMEs, is worth billions of pounds in revenue. 
Reliable products and proven operational model
The Group has three core product offerings: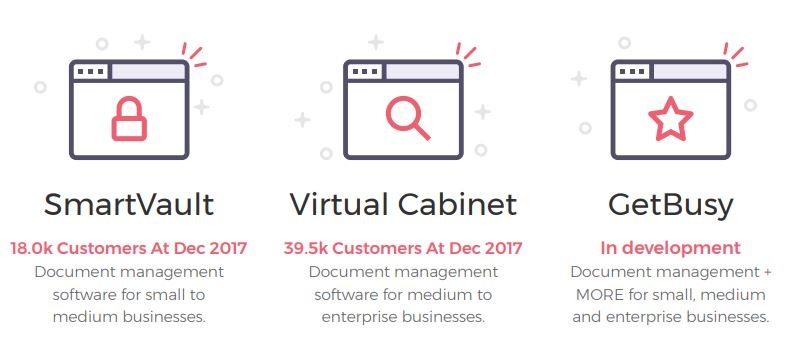 Growth Opportunity

Storage in standard computing operating systems are insecure and lack a standardised method of file storage and naming conventions.  Getbusy's core SmartVault and Virtual Cabinet optimise the capture and delivery for each individual document.  The company has currently 57,000 customers across the UK, USA, Austrailia and New Zeland with approaching 700,000 users registered to share documents on the online portals.  
The company operates a subscription-based revenue model.  The customers benefit from document security and saving of expensive employee time chasing down required documents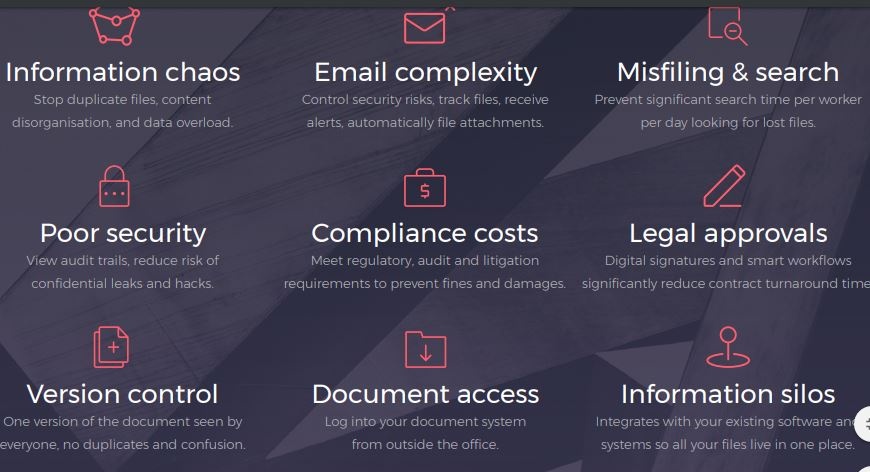 Accounting for Product Development.
Development costs on new products are being expensed rather than capitalised.  Whereas product development on existing products is being capitalised. The Group has "early" adopted IFRS 15, the new accounting standard for revenue recognition.
Full Year Results

https://www.investegate.co.uk/...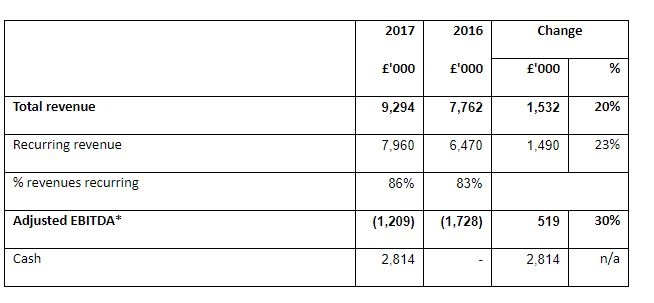 Working our way down we finally get to:

The company might have shown a profit if it did not expense the £2.6m of continuing development costs for their new GetBusy product in the current year.

Share Price Chart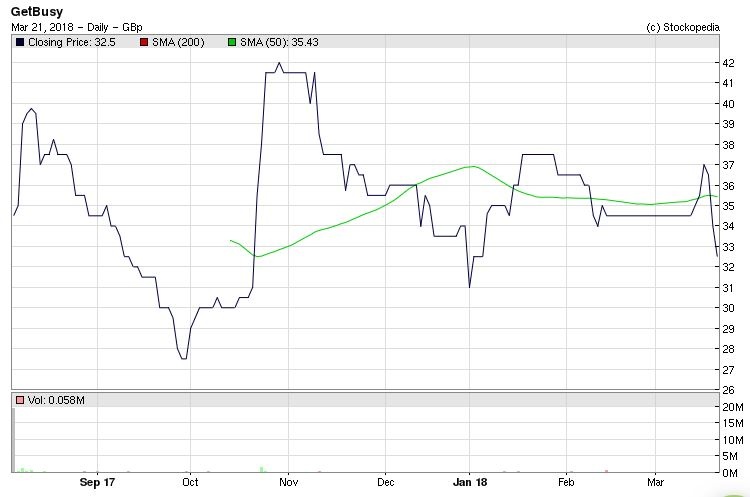 Key Facts

The operational leverage is key on how much faster they can grow revenue versus overheads. Currently for 2017 sits at 63%.
Employs around 110 employees presumably making up vast bulk…

Finish reading with a 14 day trial
Already have an account?
Login here