Golden Saint Resources Executive Chairman, Cyril D Silva Q and A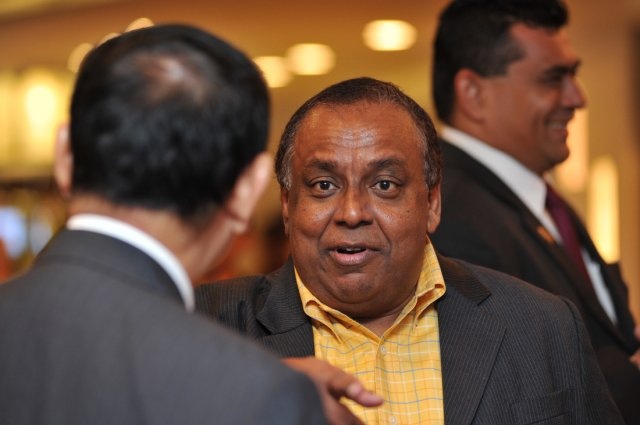 Golden Saint Resources (LON:GSR) listed on AIM is a natural resources company with assets in Sierra Leone and is focused upon exploration licences prospective for diamond and gold in three districts, namely Tongo, Baja and Moa.  Golden Saint Resources is led by its founder and Executive Chairman Cyril D'Silva, a Singaporean born entrepreneur.
The share price performance during the first 18 months as a London listed stock has been torrid and the share price now sits at the placing price of 0.15p a far cry from its IPO.   For me, I have taken a small punt at the recent placing price and posed the following questions to the Executive Chairman Cyril D'Silva following the operational update.
Q1. Can you please provide a summary of the projects Golden Saint Resources is interested in?
Operations are progressing well in all our licences. The bulk sampling work in Baja and Tongo is ongoing and we have just received approval from The National Mineral Agency to begin Bulk Sampling in our Moa licence.  Work is continuing by artisanal miners whom Golden Saint Diamonds sponsored in Zimmi and initial results are encouraging.
Q2. How pleased are you with diamond recovery to date and what is the process and time frame to turn this resource into hard cash?
We are very pleased with the diamond recovery, considering we are a junior operating on simple Explorer 1 and a local plant. We have been able to keep constant recovery and we forecast regular batch going out for cutting and polishing every 3 months. Our plans have always been to cut and polish the diamonds and then put them up for sale. There is a 180 day period approximately for this just to get a ready product. Many investors asked me why I decided to not sell off our diamonds at wholesale prices and there is a simple answer for this.  For the quantities that we produce, it is not worth putting it up in an auction as we will lose value. 
Our strategy is maximise shareholder value and this is why we start the Diamond Club. It is better for us to cut, polish and grade where possible before selling them off at close to retail values. It is all about margins. We are in discussions with different parties on how we are marketing the diamonds. The marketing plan will include shows in Asia and Australia…

Unlock this article instantly by logging into your account
Don't have an account? Register for free and we'll get out your way
Disclaimer:
This content has been created for information purposes only, and is NOT, in any way, a recommendation to invest.  This communication is a snapshot of a certain aspect of a discussed business at a moment in time, and is merely a basic starting point for research.  The article/thread has been created with honesty and integrity in mind and is based on publically available information sourced in relation to the title, such as from, RNS announcements, published reports, management comments, analyst reports, media coverage etc.  To this extent the author who has written the piece in good faith accepts no liability for the accuracy of the information and urges all readers to verify the content independently.  Please note that the value of investments may fall or rise and you may not get back the amount originally invested, or in some cases your investment may be wiped off altogether.  When investing, bear in mind that past performance is not a guide to future performance and that qualified independent financial advice should be sought before buying or selling shares.  The Author of this article may hold shares in the companies discussed.
---
---

GSTechnologies Ltd., formerly Golden Saint Technologies Ltd., is an information and communications technology (ICT) solution provider. The Company operates through its subsidiary, EMS Wiring Systems Pte. Ltd (EMS). EMS is also a designer, engineer, installer and maintenance provider of structured cabling systems, wireless communications, network equipment, power and precision air-conditioner systems, access control and surveillance systems, smart monitoring and control, information display systems, Internet of things (IoT), building services and data centers. The business of EMS includes structured cabling; information technology (IT) networks and infrastructure; i-facility and i-Building; wireless solutions; IT and facilities environmental monitoring, and i-security systems. EMS offers data center infrastructure management services and installs structured cabling, fiber runners, cable baskets and ladders. more »

LSE Price