Harvey Nash hits 124p; time to review (more to come!)
Harvey Nash has been a conviction buy of mine for a few months now, after I had reviewed the value-momentum case for this personnel sector stock back at the beginning of June - please see my original Stockopedia article in this link below:
Personnel sector: Attractions of Harvey Nash, + potential at Staffline, Empresaria
Well now that Harvey Nash (LON:HVN) has managed to return to 124p, where I had suggested it could get to back at the beginning of June, what next?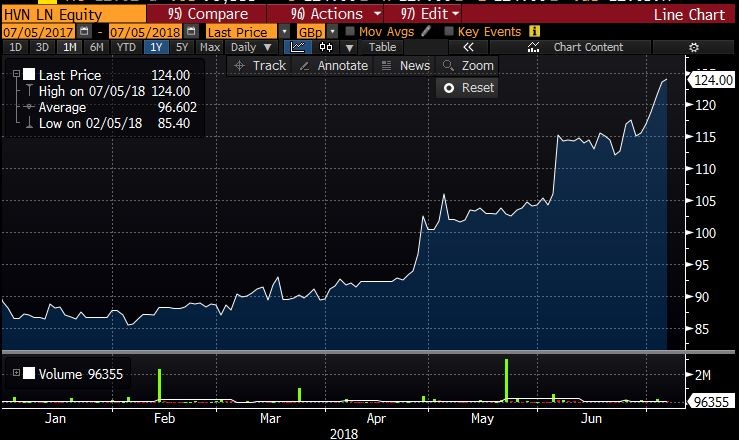 Firstly, not only has share price momentum been strong, but earnings momentum has also been positive, thanks to a combination of a relatively buoyant IT recruitment sector plus some self-help restructuring efforts by Harvey Nash management: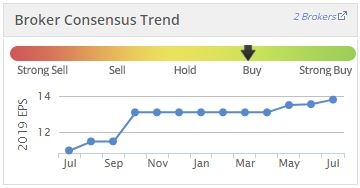 Stockranks fans will also note that Harvey Nash also ranks highly on the value and momentum ranks in particular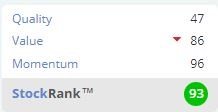 In particular, sales growth will be augmented by HVN's acquisition of eMenka in Belgium, allowing HVN to benefit from the strong demand for skilled IT programmers and project managers on the Continent as companies look to increase their investments. 
So overall, with the benefits of restructuring and refocusing the company likely to deliver higher returns on capital and better free cash flow generation in this financial year and beyond, I think I would like to raise my share price expectations for the company. But where to? 
Valuation is still very modest at under 9x estimated P/E and under 7x EV/EBIT for Jan 2019, operating margins should rebound back to over 1.5% driving a return on equity of hopefully 18%, resulting in EPS growth of 13-14%. 
Looking at the very long term chart, we can see that HVN is breaking out now to a new 16-year high, with little overhead price resistance until we reach over 160p.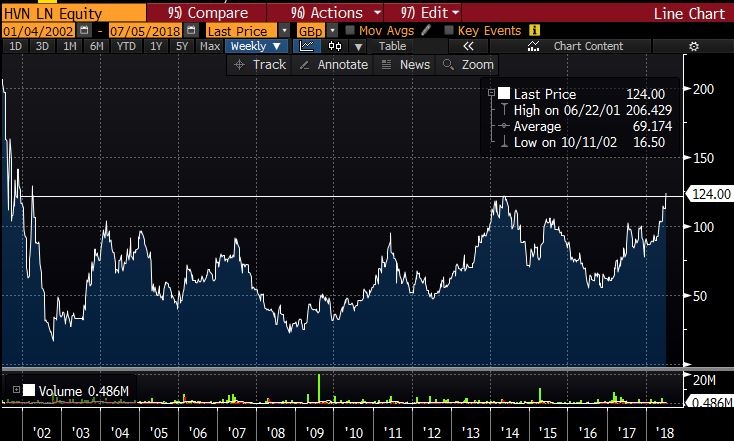 So that is my new hope for HVN, 160p. 
Here's holding on and hoping!
Edmund

Unlock this Article with a 14 day free trial
Already have an account?
Login here