How Catalysts can boost your Value Investing Returns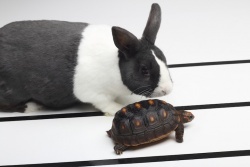 One of the most interesting things about investing is the range of opinions even in apparently narrow groupings. Even among the blogs in my blogroll, predominantly European based value investors, we all have our own ideas and different views about what will generate the best returns over the next few years (or longer - remember to quantify your timescale!). It's in that vein, then, that there was a little back and forth between myself and Wexboy in the comments of my twelve for 2012 posts; and, true to word, he posted two articles on a topic that's always slightly baffled me - catalysts. Here's Wexboy's succintly described 'bull case' on catalysts from the comments, then:
The issue I've had however with a lot of small/neglected stocks is the lack of a clear catalyst. This is something I've been trying to focus on a lot more – I try to prioritize stocks with a clear catalyst (even if they have lower relative upside) to improve my IRR, to be more aggressive/defensive (which?) and to be more stock selective.

 I'm a rabid value investor, but catalyst(s) hopefully offer or help me avoid the following: i) realizing a potential 75% upside is not that exciting if it takes 7 years to do it, or ii) I want to add an extra edge to my (hoped for) value edge, or iii) being taken out by a takeover bid if it is only prompted by a further slide in the share price, etc.
In his first post, he basically describes his use of catalysts - as a way of further narrowing down shares from those which are cheap to those which are cheap and likely to realise some of that value in the near future. Neatly, there's a quick arithemtical example of the perils of buying stocks which won't realise any of their value in the near future:
Take your average value investment: You've found a neglected jewel, and based on your value investing acumen (and a decent Margin of Safety) you confidently expect that will ultimately capture an upside of, say, 75%. But when will that happen? In 3 yrs, 5 yrs, 7 yrs..?! Those periods equate to IRRs of 20.5%, 11.8% and 8.3% pa respectively. Now assume…

Unlock this article instantly by logging into your account
Don't have an account? Register for free and we'll get out your way
Disclaimer:
As per our Terms of Use, Stockopedia is a financial news & data site, discussion forum and content aggregator. Our site should be used for educational & informational purposes only. We do not provide investment advice, recommendations or views as to whether an investment or strategy is suited to the investment needs of a specific individual. You should make your own decisions and seek independent professional advice before doing so. The author may own shares in any companies discussed, all opinions are his/her own & are general/impersonal. Remember: Shares can go down as well as up. Past performance is not a guide to future performance & investors may not get back the amount invested.
---
---

Communisis PLC is a United Kingdom-based integrated marketing services company. The Company helps in communication between brands and their customers. It creates content and delivers across multiple customer touch-points in digital, broadcast and print channels. It operates in three segments: Design, Produce and Deploy. The Design segment offers marketing expertise, communications consultancy and creative services specializing in customer relationship marketing, shopper marketing, brand activation and financial services content. The Produce segment includes its outbound transactional services for billing and statements for financial services and utilities. The Produce segment includes its capabilities, such as document composition, workflow management, and digital output, such as e-mail. The Deploy segment offers brand deployment support with service lines, such as campaign management, studio services, supplier sourcing, governance, in-store activation, and warehousing and logistics. more »

LSE Price

Cranswick plc is a United Kingdom-based supplier of food products. The Company operates through Foods segment, which is engaged in the manufacture and supply of food products to the United Kingdom grocery retailers, the food service sector and other food producers. The Company provides a range of pork, gourmet sausages, cooked meats, cooked poultry, charcuterie, hand-cured and air-dried bacon and gourmet pastry products through retail, food servicing and manufacturing channels. The Company's brands include Bodega, Woodall's, Simply Sausages and Yorkshire Baker. The Company operates from 16 production facilities in the United Kingdom. The Company also owns its own pig breeding and rearing operations. It also owns chicken supply chain, including a feed mill, hatchery and broiler farms. From its Bury, the Company manufactures and distributes foods from Europe, using packaging formats and flavor combinations. more »

LSE Price