How do you make more money from the market? Probably not the way you hope to...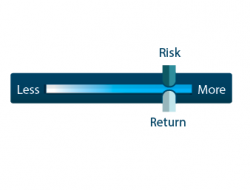 One of the greatest cons at the heart of the typical investment sales pitch is that there is a positive trade-off between risk and return - that the more risky the punt you take, the greater your returns will be. This fallacy has become so pronounced that some fund selection platforms have started to publish a slider in the user interface from low risk / low returns to high risk / high returns. As if you can just dial up a certain level of profits for a certain level riskiness. Bah humbug !
This screwy thinking had its origin in the 1960s when some extremely bright academics, probably a little concerned by their diminutive faculty salaries, decided they needed an idea to sell. They came up with the 'efficient market theory' - which boils down to this idea that you can only gain higher returns by taking on more risk. This kind of neat idea sounds wonderful to the investment industry which just adores selling high margin, high risk investment products - so they were very willing customers. Many of these academics became obscenely rich.
Unfortunately the idea just didn't work. Over the last 30 years there has been a growing chorus of dissent against the efficient market theory as practitioners have discovered something quite unusual. In practice, investing in low risk shares generates higher returns than investing in high risk shares. The slider works the other way around!
Warren Buffett, the richest investor in history, dialed up his own fortune by standing diametrically opposed to these ideas. A famous study called "Buffett's Alpha" attempted to reverse engineer his investment style - discovering that to achieve his level of extremely high returns required systematic investment in low risk, high quality stocks. Are there any billionaires with his kind of long term outperformance that have ever won by consistently investing in high risk shares?
The gamblers fallacy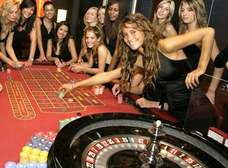 Why should safe, low volatility shares outperform? It most likely comes down to the fact that people love to gamble. Think about it - how much more interested are you in investing in the stock market when the stock market is going up? And when you start to get that itch, which kinds of stocks do you feel you want to start buying? If you are anything like the majority, it's the stocks with the highest likelihood…

Unlock this article instantly by logging into your account
Don't have an account? Register for free and we'll get out your way
Disclaimer:
As per our Terms of Use, Stockopedia is a financial news & data site, discussion forum and content aggregator. Our site should be used for educational & informational purposes only. We do not provide investment advice, recommendations or views as to whether an investment or strategy is suited to the investment needs of a specific individual. You should make your own decisions and seek independent professional advice before doing so. Remember: Shares can go down as well as up. Past performance is not a guide to future performance & investors may not get back the amount invested. ?>
---
---