How Do You Value a Telematics Business?
I noticed in one of the discussions on Paul's recent SCVP that there are a couple of telematics businesses on AIM at quite astonishing valuations.
Quarter (£QTX) first.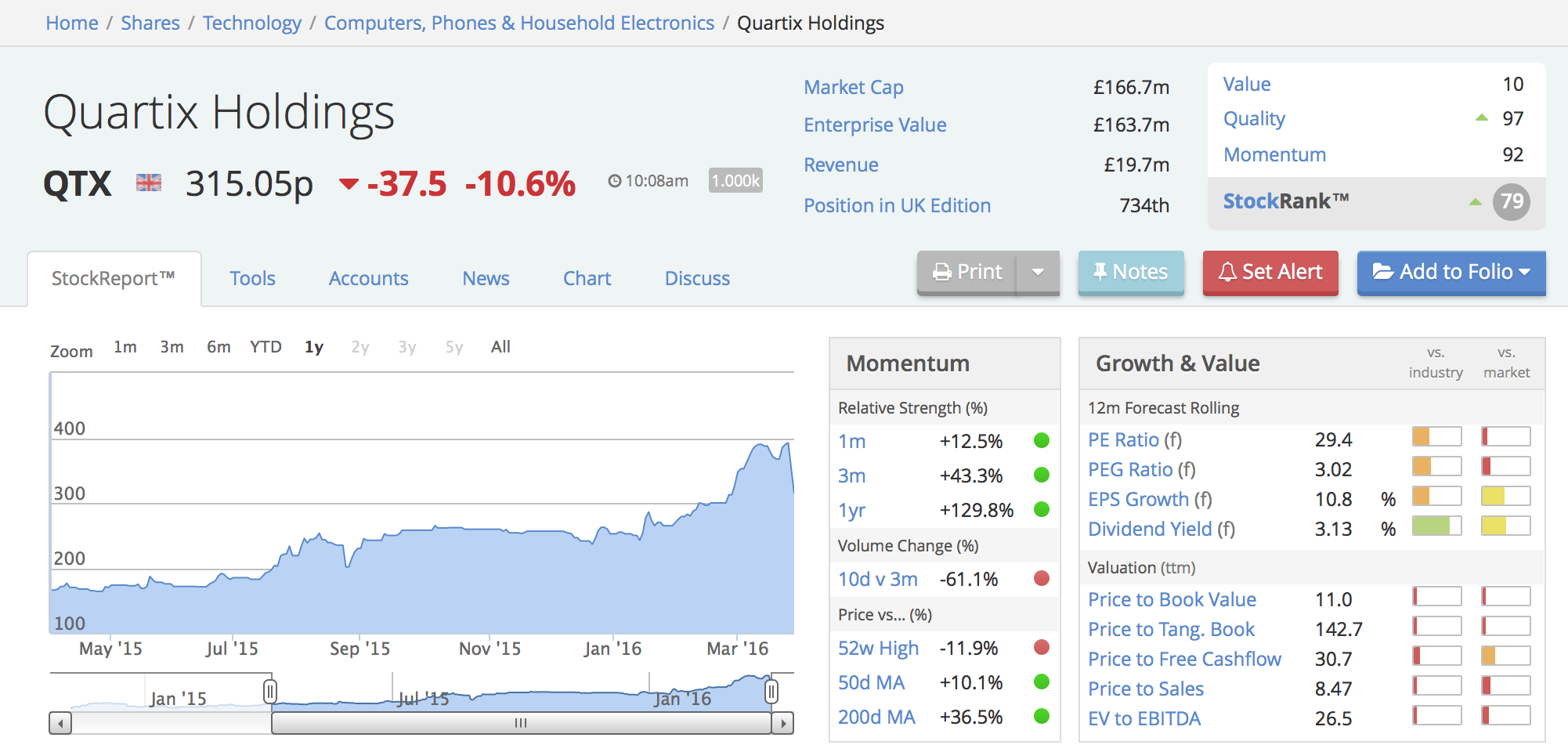 Trakm8 (£TRAK) next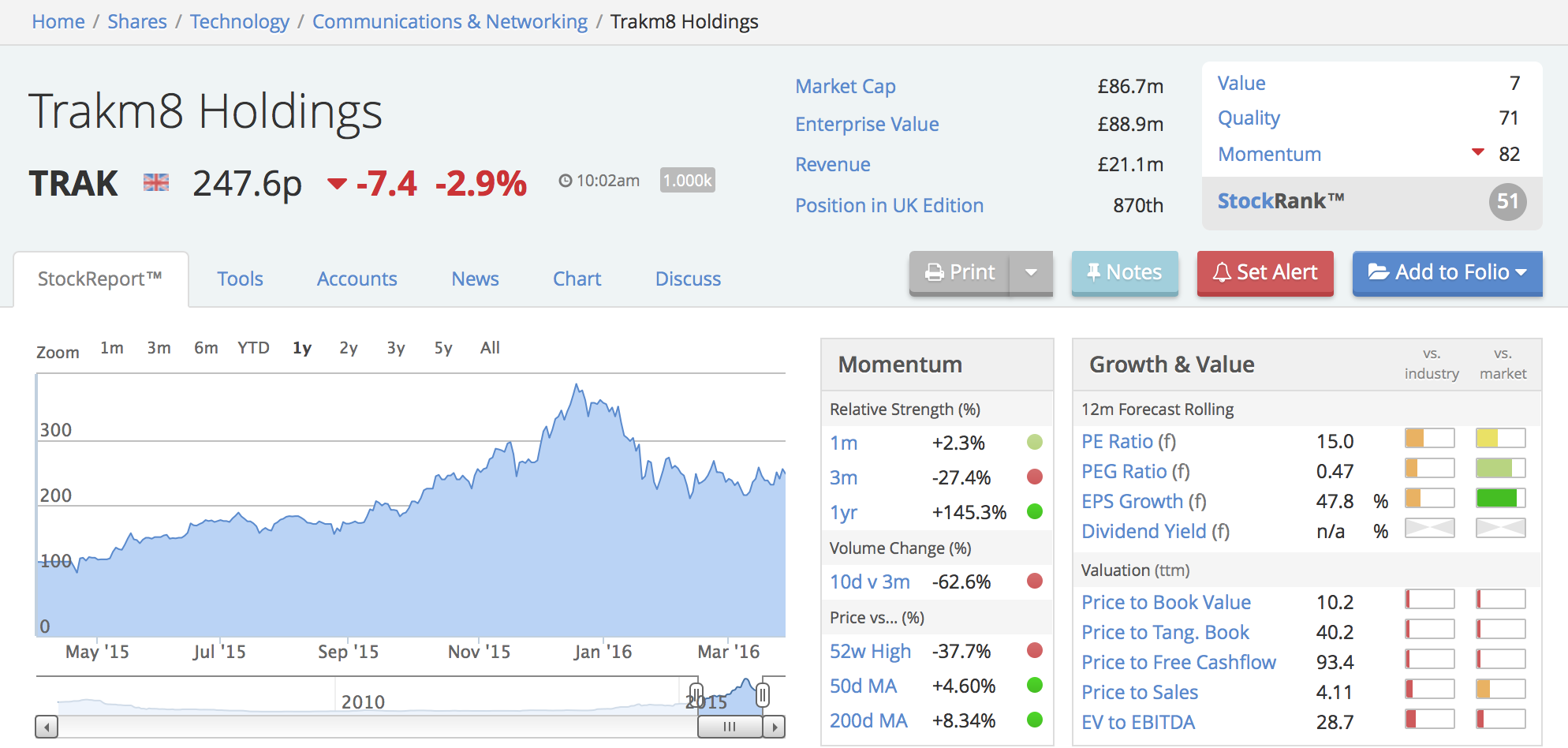 I'm interested in part because my brother in law works for a privately held telematics business. We occasionally chat about the market, business development and the link to telecoms generally (the area I work in). His job is to find new market segments and opportunities because growth in the traditional telematics market - fleet management - has stalled.
What I couldn't reconcile were two different perspectives.
- The market perspective, which is clearly that Telematics is a high growth, high margin business with great prospects, thus justifying valuations that are far in excess of current revenue and profitability
- The personal experience that my brother in law relayed, which is that telematics is an industry with virtually no barriers to entry, large numbers of owner managed businesses and approaching the point of saturation
Which view is wronger? (I use that phrase as I'm pretty sure that neither is wholly right or wrong)
The optimists view - value based on a high multiple of turnover
In the camp of the optimists… There are about 35 million vehicles on the road in the UK, but only a small proportion of these have tracking devices fitted to them (perhaps 5-7 millions, representing the managed fleet element of the market: hire cars, delivery vans, trucks and HGVs, specialist plant etc). Average telematics revenue per vehicle will be in the region of £10/month = £120/year. This implies a current market of £6-800m per year, but a total market potential of up to £4.2Bn
IF you take a typical software company valuation (in the region of 3 times revenue), then that means the aggregate value of all telematics businesses in the UK today might be £2-2.5Bn, and that it might grow over time to up to £12Bn.
I will leave mumbo jumbo numbering at that. Don't want to try to create a full discounted cashflow or market analysis, as it will introduce the pretence of accuracy. I will only observe that Quartix in particular, currently valued at 8 times revenue, has an awful lot of optimism built into the price.
But, maybe the growth is really there, and maybe this justifies a high price tag?
In the camp of the pessimists... a…

Unlock the rest of this Article in 15 seconds
Already have an account?
Login here