How the StockRank Styles pointed to trouble at Dignity
Shares in the funeral services group Dignity halved in value recently after it issued what amounted to a big profit warning for the year ahead. Competition is fierce in the funeralcare market, yet confirmation of a new pricing plan and downgraded figures were still met with shock. The resulting price collapse left the stock with a market cap of just £480 million - a level it hasn't seen since mid-2012.
Stockopedia's research into profit warnings shows that selling immediately is often the best option for chastened shareholders in this type of situation. You can read our Profit Warning Survival Guide here. But trading decisions aside, an interesting feature of this particular profit warning is that Dignity was previously prized for being a uniquely defensive and highly profitable stock. After all (the argument went) it offered the sort of certainty you only get when you're dealing with death. In fact it was so highly regarded that it made it into the top 2018 stock picks in one of the main shares magazines recently.
So was it really so hard to detect changes in Dignity's investment profile? The answer is that there were warning signs when you look at it through the framework of the StockRank Styles.
A High Flyer under pressure
The StockRank Styles are Stockopedia's way of showing the level of exposure that a share has got to Quality, Value and Momentum. They are are published at the top of each company StockReport. A high enough exposure to two or more of those factors will give it a 'winning style'. But high exposure to one or none of those factors will likely classify it as a losing investment style. This graphic tells the full story: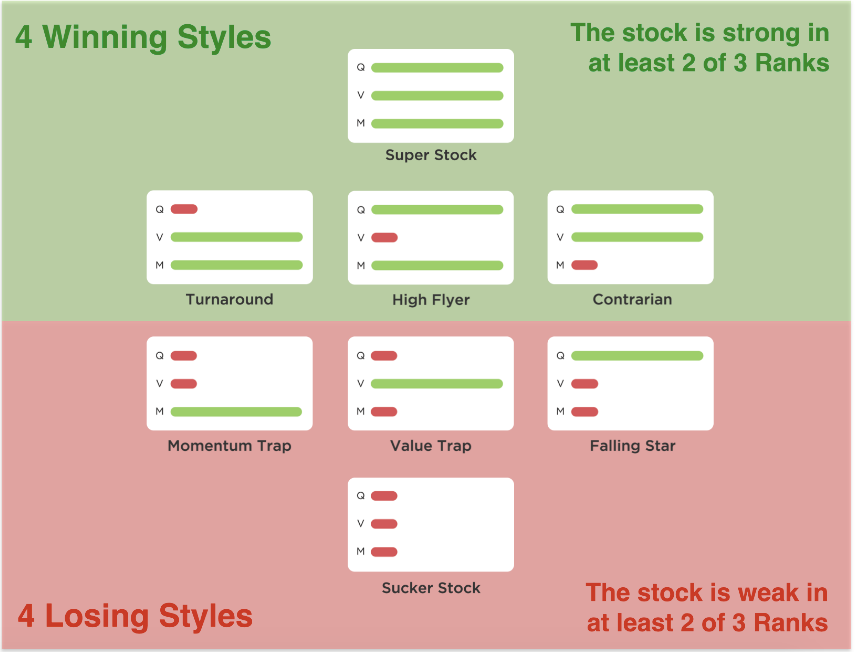 Through much of 2017, Dignity had a mid-range StockRank, which meant it was generally Style Neutral. But there were also periods when its high Quality and strong Momentum were enough to qualify it as a High Flyer. Its high QualityRank benefited from a track record of strong, stable profitability, which was reflected in impressive operating margins and return on capital.
This kind of financial quality is often found in firms that have what Warren Buffett describes as "wide economic moats". And while it was hard to see much of a moat around Dignity, the point is that it had…

Unlock the rest of this Article in 15 seconds
Already have an account?
Login here