How to hunt for shares pulling off the biggest earnings surprises
The equity strategist James Montier, once observed that an enormous amount of evidence suggests that investors are generally hopeless at forecasting. He warned that using forecasts as an integral part of the investment process was like tying one hand behind your back before you start.

While many will agree with Montier's view, there are still ways of taking advantage of company earnings forecasts. One of them is to look for those companies that are actually beating these kinds of performance expectations.
Stockopedia's modelling of a strategy that tracks the biggest sales and earnings surprises in the market has been on a strong run in almost every geographical region over the past year. Stocks tracked in the UK portfolio - which is refreshed every quarter - have contributed to a near 53 percent return over that time.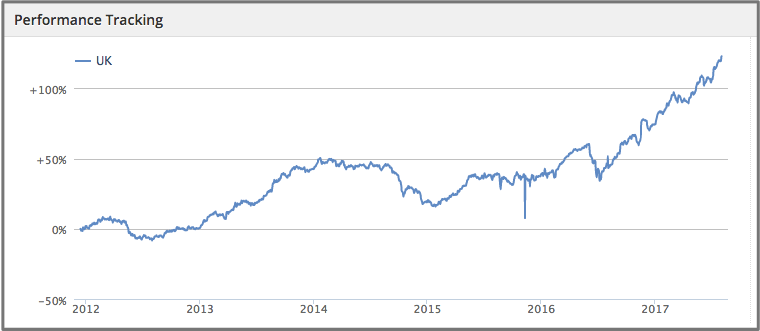 Worldwide, the strategy has also been paying off handsomely across Europe and in the United States and Canada. It's actually underperformed in Australasia, but has bounced back noticeably over the past three months.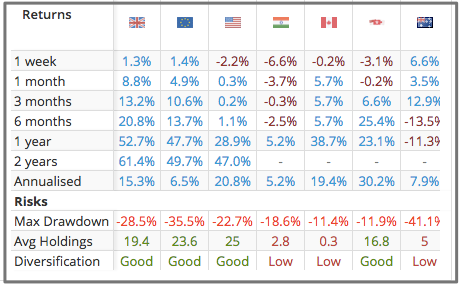 So what is it that makes this strategy tick?

Why the market loves nice surprises
In many respects, earnings surprises are a holy grail in the stock market. For a start, they make companies and their analysts look good. For investors, they can cause an immediate spike in a share price, and that positive price momentum can carry on for many months.
This rosy picture is supported by academic evidence. Over the past 20 years, research has found that earnings surprises do lead prices to drift upwards over time. It's caused by investors being slow to react to unexpected good news. But as more investors get to grips with the full meaning of an earnings surprise, share price momentum takes over.
Unsurprisingly, there is evidence that companies have cottoned onto this phenomenon. Some suspect that management are cautious in their guidance to analysts to make sure they beat expectations on result day. That may be true for larger companies, but a flick through the research suggests that it's in smaller, cheaper and less predictable stocks where earnings surprises have the greatest positive impact on share prices.
Among those that have used these rules in their trading strategies are well known students of the market, such as Josef Lakonishok, David Dreman and Richard Driehaus. To varying…

Finish reading with a 14 day trial
Already have an account?
Login here