How to hunt for top quality high yield shares
In the search for dividend income there are strategies to suit all tastes - whether you're after long-term payout growth or the very highest forecast yields. In terms of price returns, dividend strategies tracked by Stockopedia held up pretty well in last year's flat market conditions. Most generated positive single-figure returns and the yields on offer generally improved. But this year things have changed dramatically. Some of these income strategies are racing ahead, and the top performer so far is Quality Income - up an eye-catching 17%. So what is a quality income share, and how can you find one?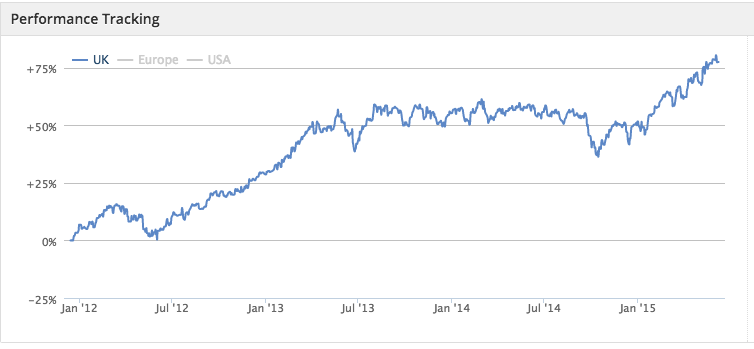 Being realistic about yields
Quality Income looks for large, high quality companies in strong financial shape, which offer good - but not excessive - yields.
It's an approach inspired by the quant global equity team at investment bank Societe Generale. They developed a quality income index back in 2012 after finding that that chasing the very highest forecast yields tends to end in disappointment. It turned out that the very highest yields were often attached to companies that were likely to have to cut their dividends in the near future. These yields are often fantasy and the shares become known as dividend traps. Very recent research by advisory firm Research Affiliates arrives at much the same conclusion.
Examples abound, but one high profile dividend yield trap last year was Tesco. Twelve months ago Tesco's forecast yield was a whisker off 5%. But a collapse in earnings forced a swingeing dividend cut last summer. It left the yield on the shares limping along at just over half a percent.
What Tesco showed was that a sparkling dividend history and high yield is no gauge of the future. What's more important is sound balance sheet health and good business economics. As such, Stockopedia's Quality Income strategy requires stocks to have a modest forecast yield of more than 4%.
Looking for quality economics
To get a picture of financial strength, Quality Income uses American finance professor Joseph Piotroski's F-Score. Companies must pass more than seven out of a possible nine of Piotroski's accounting tests to qualify for the strategy. The checklist is backward looking insomuch that it looks for improving trends in financial statements. These touch on a company's profitability, debt,…

Unlock the rest of this Article in 15 seconds