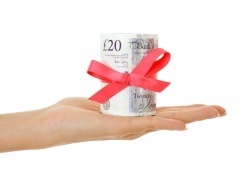 After a lacklustre performance last year it looks like the brakes have been released on the UK's mid and large cap indexes. The FTSE 100 and FTSE 250 have enjoyed respective gains of around 7.2% and 9.4% so far in 2015. After 12 months of gazing enviously across the Atlantic at soaring US stock markets, it appears that these UK wallflowers are taking to the floor.
For investors considering ways of riding this recent momentum it could be worth taking note of those stocks that pulled off the biggest earnings surprises this earnings season. While broker forecasts can be notoriously inaccurate, research shows that stocks that beat earnings estimates by wide margins often see their prices rise over the coming months (and they tend to keep on surprising, too).
Momentum triggers
Academics observed this type of 'earnings momentum' as far back as the late 1960s. Like other momentum triggers - such as earnings forecast upgrades and 52-week highs - it's thought that positive surprises are insightful because they prod at the behavioural flaws of investors and analysts.
In a nutshell, onlookers tend to react slowly to the full implications of a surprising financial performance. Studies that have found that company analysts can take as long as six months to incorporate earnings and revenue surprises into their forecasts. This tardy response creates so-called post-earnings announcement drift, where share prices often take a period of between three and 12 months to fully reflect the earnings news. Not only that, but some evidence suggests that companies that have surprised the market in the past are more likely to do so again in the future.
Earnings surprises were famously employed as buy and sell signals by US investor Richard Driehaus, who delivered compound annual returns of 30% in the 12 years after starting his fund in 1980. More broadly, a 2008 study by Elroy Dimson, Paul Marsh and Mike Staunton of the London Business School found that momentum in general had been a consistently profitable strategy for over a century despite periodic reversals of fortune. So investors should take note.
Name

Mkt Cap £m

EPS Surprise % Last Year

Value Rank

Stock Rank™

Industry Group

291.5

60.8

Unlock this article instantly by logging into your account

Don't have an account? Register for free and we'll get out your way




Disclaimer:

As per our Terms of Use, Stockopedia is a financial news & data site, discussion forum and content aggregator. Our site should be used for educational & informational purposes only. We do not provide investment advice, recommendations or views as to whether an investment or strategy is suited to the investment needs of a specific individual. You should make your own decisions and seek independent professional advice before doing so. Remember: Shares can go down as well as up. Past performance is not a guide to future performance & investors may not get back the amount invested. ?>

---




---




Burford Capital Limited is a Guernsey-based finance and investment management company focused on law. The Company's businesses include litigation finance and risk management, asset recovery and a range of legal finance and advisory activities. It provides investment capital, investment management, financing and risk solutions with a focus on the legal sector. Its segments include provision of investment capital in connection with the underlying asset value of claims; investment management activities; provision of litigation insurance; and exploration of new initiatives related to application of capital to the legal sector until such time as those initiatives mature into full fledged independent segments. Its provision of litigation insurance segment reflects the United Kingdom and Channel Islands litigation insurance activities. more »

LSE Price

Redde plc is a holding company. The Company is engaged in providing non-fault accident management assistance and related services, fleet management and legal services. The Company offers a range of motor claims accident management services, including vehicle replacement and repair management together with full claims-handling assistance, as well as legal and other personalized services. The Company manages its own fleet of approximately 7,000 vehicles and has access to over 50,000 vehicles through selected rental partnerships. It also provides specialized large fleet accident and incident management services through the FMG group of companies with over 300,000 fleet vehicles under management. It provides accident management services from operational call center sites in Peterlee, County Durham, Huddersfield and Croydon, as well as solicitors' services through Principia Law Limited from Northwich and NewLaw Legal Limited from Bristol, Cardiff and an associated office in Glasgow. more »

LSE Price

James Latham plc is a timber and panel products distributor. The Company is engaged in timber importing and distribution, carried out in approximately 10 locations. The Company offers a range of wood-based panel products, natural acrylic stone, hardwoods, high grade softwoods, flooring, cladding, decking and plastics. The Company also supplies commodity and specialist products to timber and builders' merchants. The Company offers a range of product categories, such as panels, solid surface, door blanks, hardwoods, softwoods, engineered timber, flooring, decking, cladding, modified timber and panels, fire retardant panels and technical panels. The Company caters to door and kitchen manufacturers, shop fitters and other market sectors. The Company's subsidiaries include Lathams Limited and James Latham Trustee Limited. Lathams Limited is engaged in importing and distribution of timber and panel products. James Latham Trustee Limited is a corporate trustee company. more »

LSE Price







Let's get you setup so you get the most out of our service

Brilliant - You've created a folio! Now let's add some stocks to it.