How you can make money from the global football powerhouse of the Premier League
Leicester City's surprising Premier League win certainly seemed outlandish back at the beginning of the 2015/16 football season, when bookmakers were quoting odds of 5000-to-1 on Leicester City finishing top. But this fairy tale is sure to inspire even more interest in Premier League football next season, when everyone will want to know: can the seemingly impossible feat be repeated?
A Great Time to be Promoted to the EPL
1. A massive increase in UK TV Income for Premier League ClubsPremier League
Burnley has just secured promotion back to the Premier League, repeating their feat of 2014. Their timing couldn't be better.
Why? Because next season promises to be a bumper year for the 20 league teams, as they will be dividing up a TV deal which is now worth a total of £5.1bn ($7.4bn, €6.5bn) over the next three seasons, up 70% from the existing TV deal struck by £SKY and £BT.A (see chart 1).
This does not even include the estimated £3bn+ that the English Premier League will also collect from selling international TV rights all over the world.
Four ways for an investor to surf the UK football frenzy
I see four ways in which investors can get exposure to the seemingly inexorable increase in the global popularity of the English Premier League.
1) Invest directly in a football club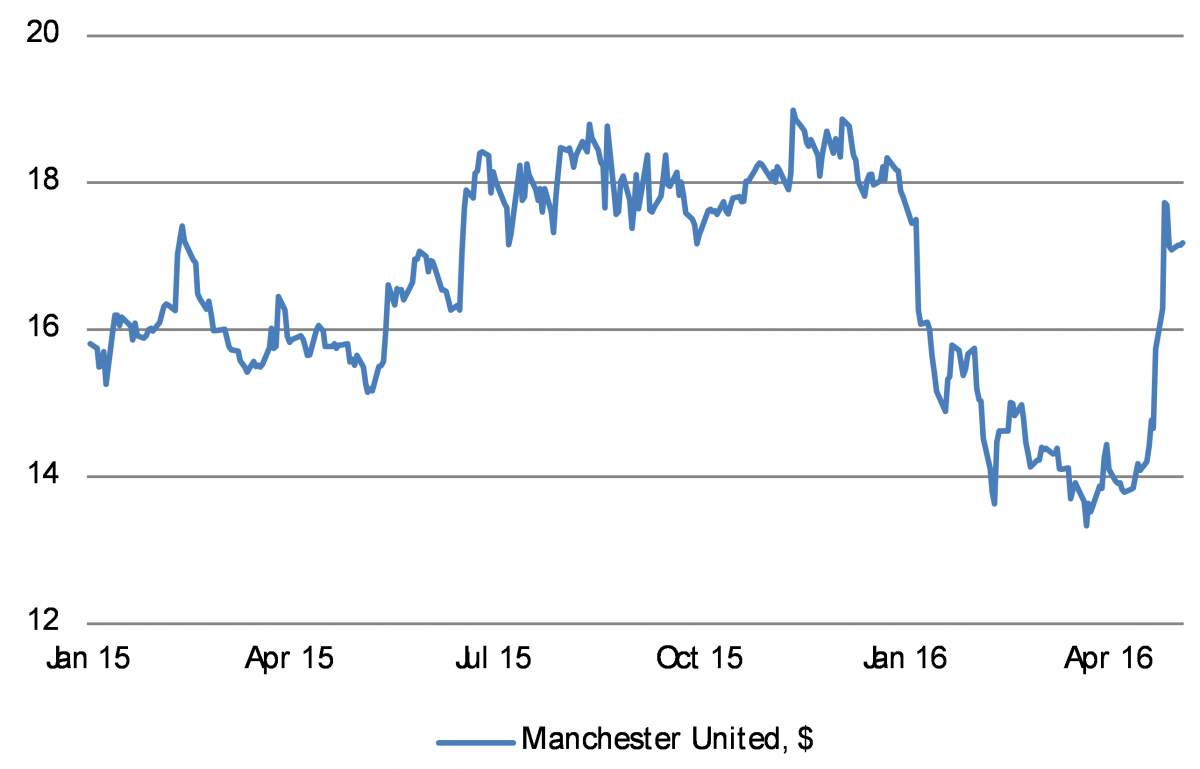 2. Manchester United has rebounded 20% of lateBloomberg
In the English Premier League, the obvious candidate is Manchester United, which is actually listed on the New York Stock Exchange (code: MANU) as the controlling Glazer family are from the US. Through most of this year, Manchester United's share price has languished along with the team's performance, but latterly it has picked up over 20% (chart 2).
Other European football clubs that are listed include Celtic (UK Code: CCP), Borussia Dortmund in Germany and Lazio in Italy.
2) Buy kit suppliers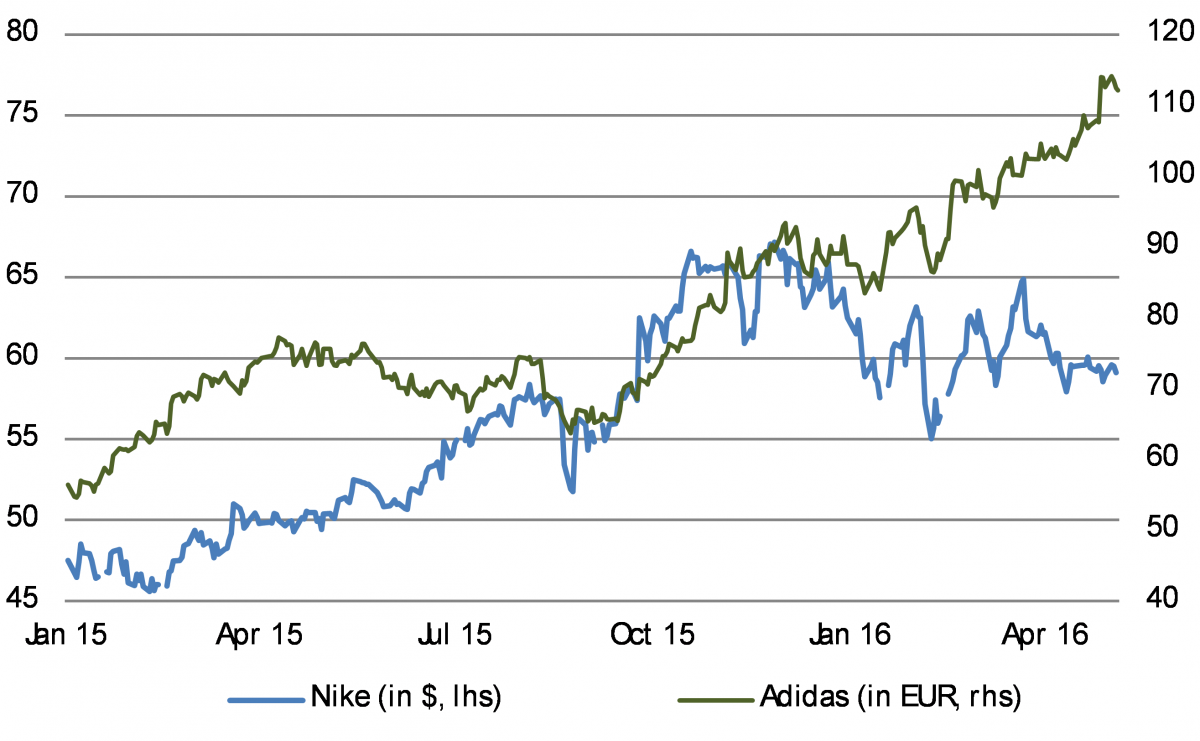 3. Adidas has been…

Unlock the rest of this Article in 15 seconds