Hybridan Small Cap Wrap featuring Sareum, Milestone, Ascot Mining, Gulfsands Petroleum, Discovery Metals and Savile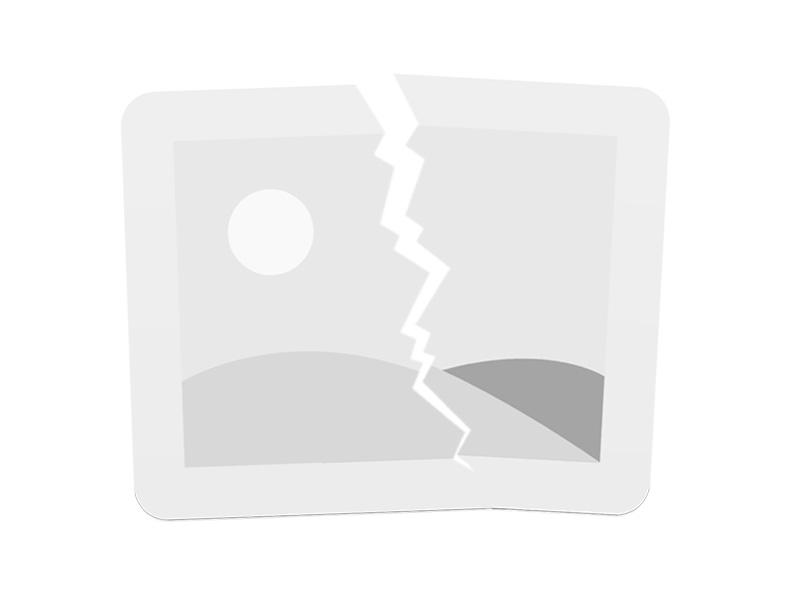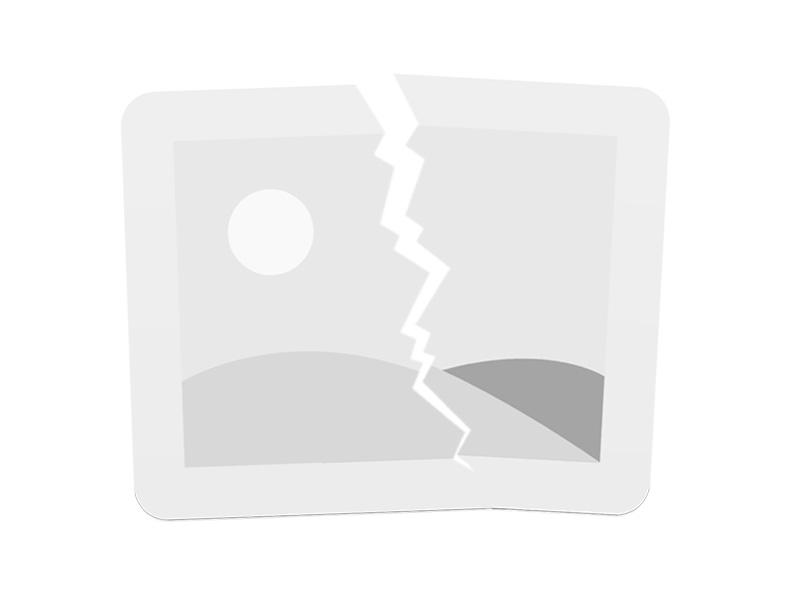 This week: Sareum flies, Milestone is on message and Savile sinks
3D Diagnostic Imaging (3D.P.PL 9p /£ 9.66m)
PLUS listed 3D Diagnostic Imaging PLC, whose subsidiary, CarieScan Limited, is a leading producer of handheld devices for the early detection and monitoring of tooth decay, last week announced that Professor Nigel Pitts, Professor of Dental Health at the University of Dundee, has been appointed Chairman to CarieScan's newly formed Scientific Advisory Board. The Board will be responsible for improving understanding of evidence around electrical caries detection and monitoring and how this can be applied to improve patient care.
3D Diagnostic Imaging also announced last week that through Professor Pitts, three of the world's leading dental schools will commence research and evaluation using the CarieScan PROtm. The schools are Maurice H. Kornberg School of Dentistry Temple University, Philadelphia USA, New York University College of Dentistry, and the Dundee University Dental School. This development is of key strategic importance to CarieScan, as the Company works towards its first US distribution deal following obtaining FDA 510K approval for the CarieScan PROtm in December last year.
The CarieScan PROtm measures the presence of tooth decay earlier and more accurately than any other device on the market and is more than 90 per cent accurate in detecting both sound and carious teeth, well ahead of other methods. It detects "hidden" decay, providing dental practitioners with the opportunity to arrest or even reverse decay, driving the trend towards preventative dental care. One to watch as the company is clearly actively looking for a US route to market.
Advfn (AFN 4.95p/ £31.49m)
ADVFN announced interim results for 6 months to 31 December 2009. Turnover increased 19 per cent to £4m (£3.4m) with cash flow positive for the 6 months with cash in hand of £1.8m (£1.2m). Loss for the period was down 28 per cent to £330k (£460k), while EBIT loss reduced 60 per cent to £160k (£395k). Whilst user numbers increased 20 per cent to 1.8m (1.5m) what should be a scaleable model has for sometime failed to translate into operating performance with costs increasing alongside turnover growth, albeit at a marginally lower rate. The company has a strong installed base and management sought to reassure by talking of  solid long term prospects but we struggle to see what can underpin such an aggressive valuation in the longer term. Let's see what the bulletin board punters make of that.
Ascot Mining PLC (ASMP 33p/ £11.88m)
Plus Markets quoted Ascot Mining PLC has announced that its subsidiary, Veritas Resources CR SA, is back on track and it is expecting to achieve its overall goal for gold production in the range of 28,850 ounces in 2009/10 after a troubled second half of 2009 when the company's 50 per cent joint venture, La Toyota project in Costa Rica, was suspended over problems with the concession owner.
Ascot Group also announced it has expanded mining activities and improved the processing capacity on the existing projects (production in the Chassoul mine trebled). With the cost of production at about $425 an ounce and with the gold price at its current level Ascot now looks worthy of a cheeky punt.
Craneware Plc (CRW 376.5p / £95.88m)
Craneware, the provider of software to hospitals to improve financial performance today announced its interim results.  The company's sales are entirely in the US under the American system of pay-for healthcare.
The technology range of five key products aim to offer hospitals the tools to optimise reimbursement, increase operational efficiency and minimise compliance risk.  Demand for Craneware's software is driven by healthcare reform in the US putting margin pressure on the hospitals as well as regulatory requirements. 
The company enjoys over 1,000 customers in 48 States and increased revenues to US$ 13.3m (H1 2009: $10.6m) leading to an increase in profit before tax of 28 per cent at $3.3m (H1 2009: $2.6m), leading to an interim dividend of 4.7p per share.  Last year's full dividend of the same amount can be expected to be increased as part of the progressive dividend policy.
As well as the interim results, Craneware announced that after the period end they have also signed a new client, North Shore, the largest integrated healthcare system in New York, good continuing validation of the necessity for the software in hospitals.
With a defined strategy for additional future growth (such as looking at synergistic financial products to sell into existing and new clients and potential for acquisition of consultancies with the aim of converting to a technology lead solution instead of manual) we think there is a strong case for continued share price growth from Craneware, even at these all time highs.
Creative Financial Technologies Plc (CFTP 35p / £3.5m)

Plus Markets quoted Creative Financial Technologies PLC has announced interim results for the six months ending the 31 October 2009 reporting a trading loss for £ 34,115(2008 - £ 26, 474 loss ). The Company seeks to invest in financial technologies in the Pan African Market and currently holds a developer of software solutions for the Nigerian financial services market which has an exclusive license for Nigeria from Experian, the global leader in Credit Bureau services. During a period of difficult trading the team has continued to explore potential new projects but is currently hamstrung by a lack of liquidity which will limit short term growth without additional resources.
Discovery Metals Ltd (DME 36.5p/ £84.36m)
The Botswana based copper explorer has seen a steady rise in it share price, currently at an all time high.  The project sits between the Botswanan town of Maun and the border with Namibia, within the Kalahari Copper Belt, the well known Central African area for copper.  Discovery are continuing to progress well with their project, and expect the Bankable Feasibility to be completed in the next month or so and are targeting production for the end of 2011.
The company believes that the long term price for copper is underpinned by consumer demand in emerging countries.  Industries such as construction, automobiles and the production of consumer white goods all require copper.  As an economy grows, along with developing middle classes in places such as China and Indonesia, increasing demand for such products as cars and fridges causes an increase in the consumption of copper.
The Botswanan Government is keen to diversify the economy away from diamonds, which accounts for 70% of GDP and Discovery employs approximately 250-300 people in the local area, make it a significant employer, having a positive effect on the local economy.
Having continued to deliver, we expect Discovery Metals with all of the potential news flow coming through (completion of Feasibility Study, securing project finance, commencement of construction at the mine site and ultimately sales of copper concentrate) to continue to do well.
Electric Word (ELE 4.75p / £10.9m)
Electric Word, the specialist information publisher, announced full year results with revenue of £16.5m, down 5 per cent, following the restructure of the My Child business which resulted in lower revenues but higher profits. Excluding My Child, revenues of £16m were up 2 per cent driven by increased event activity. Profit improvements in the specialist consumer division helped improve overall operating margin to 13 per cent (12 per cent last year). Adjusted EPS was down 7 per cent following the August placing to raise £2.7m at 0.84p which reduced net debt to a comfortable looking £1.4m which is well covered by EBITDA of £2m. Management reported that current trading is in line with budget whilst market expectations for next year's earnings, being depressed by the dilutive placing, leave the company looking cheap on only around 6x earnings for our friends electric.
Gulfsands Petroleum (GPX 245.5p / £310.78m)
The oil and gas production, exploration and development company with activities in Syria, Iraq, and the U.S.A., has lost ground in its share price since we wrote on it a few weeks ago, having broken through the £300m mark. Last week, Gulfsands announced not so great news on its operations at Block 26 in Syria where it holds a 50 per cent interest and acts as operator. Operations have been concluded on the Zaman-1 exploration well, the first of four wells in the 2010 exploration drilling programme. A core section of approximately 3 metres was recovered at 2092 metres that was stained with shows of viscous oil. An open-hole test was conducted between 2086 and 2100 metres that flowed formation water at a rate of approximately 1460 barrels per day with only traces of oil being observed at surface.  Consequently, the  Zaman-1  well  has  been  interpreted  as  having  a  small non-commercial  quantity of oil reservoired and  has been plugged and abandoned. The cost to Gulfsands for its 50 per cent share of the Zaman-I exploration well is estimated at approximately US$1.5m before cost recovery and approximately US$450,000 after cost recovery
Following the completion of operations at Zaman-1, the rig will be moved to the Hanoon-1 exploration well location. The Hanoon-1 well will target the Cretaceous Massive formation within an anticlinal closure located less than 10 kilometres north of Khurbet East Field.
However let's remind ourselves of why we like Gulfsands, average daily gross oil production at the Khurbet East Field continues at a rate of approximately 17,000 barrels per day. Ric Malcolm, Gulfsands CEO, said "We are obviously pleased with the continuing strong performance of the Khurbet East Field and short time it has taken to reach this production milestone."
Milestone Group (MSG 1.7p / £1.74m)*
AIM listed provider of digital media solutions and technology, two weeks ago announced that it had been appointed by Music Monk to design and develop a new innovative iPhone Application. Last week, it had another client win and announced that it has been engaged by 4 Club and Country Ltd to redesign their current website and develop a bespoke e-commerce solution for their football shirt retail business. The 4C&C site allows football fans the unique opportunity to pledge their support to both their favourite club and country on the same shirt via a customized trademarked design service. To celebrate the upcoming World Cup, 4C&C have produced a limited edition shirt featuring half an England shirt and half a South Africa shirt which is currently being featured by News of the World as a part of the product launch promotion. 4C&C were recently involved in the sponsorship of Rio Ferdinand's on-line magazine 5.
Deborah White, Chief Executive, made the following comment: "We  are  delighted  to  be  chosen  for  this  project  as we see it as another opportunity  to demonstrate the combined skills of our ever growing in-house web development  team and the products of our strategic investments last year."
Milestone also announced a small subscription to raise £30,000 last week at a price of 2.75p per share. One thing that is incredibly positive about all of these smaller subscriptions is that they are never done at a down round.
The Company has a clear strategy of actively growing a portfolio of controlling and non-controlling stakes in digital technology, content or service companies. MSG is now firmly focused on generating revenue to help support the business expansion and we believe that this stock is also well worth a look now that the turnaround is complete, that there are three focused business units and that we expect to see perhaps further deals for interesting technology going forwards.
Plant Health Care (PHC 212p / £111.96m)
Plant Health Care announced final results to December 2009 which highlighted profitable trading in H2. For the year the group turned over $23.2m ($19.9m) with gross profits of $12.6m ($10.6m) and an overall operating loss of $2.4m ($4.1m) and a net loss of $1.3m (loss of $4.3m). Sales were helped by the long term relationship with Monsato which made significant purchases of Harpin ahead of its 2010 launch of its seed treatment package, Acceleron, in which Harpin is a key component. In what could become an interesting driver the group has applied to list its shares on the Channel Islands Stock Exchange, which is a regulated market, in order to attract international investors who cannot invest in AIM shares. The group is expecting to sign further relationships but is warning that sales will possibly see a gap as users purchase in the year of use and not in the previous year as has happened historically. A valuation multiple of 7x sales historic requires some growing into and Plant Impact* represents better value in the space.
Rangers Football Club PLC (RCF 42.50 p/ £46.24m)
The Plus quoted Rangers Football Club announced the interim results for the six months ending 31 December 2009. The global downturn impacted on ticketing, hospitality sales and media rights but Rangers was able to generate revenues of £37.8m (H208 £ 20,136) with a profit before tax of about £ 13m (H208 : £3.6 loss ), thanks to qualifying into the UEFA Champions League and to the management's focus on increasing the club's internal efficiency and salary cutting policy, net operating expenses decreased by £3.6m to £21.0m.  Rangers is one of most important Clubs in Scottish football and posses a 50,000 seat stadium with leisure facilities and a TV station (Rangers TV). Current trading though will be impacted by the elimination at the first stage from the UEFA Champions League but with a position at the top on the Scottish Premier League and a new sponsorship contract with Tennen's lager there's everything to play for this year.
Sareum Hldgs Plc (SAR 0.41p / £4.76m)*
Specialist cancer drug discovery company, Sareum, last week announced its half-yearly results for the six month period ended 31 December 2009. Sareum continues to progress its in-house cancer drug pipeline, whilst managing the research spend such that it can drive the most promising lines of development to build the asset value of its programmes.
Successful in-vivo efficacy studies for CHK-1 were presented at the NCRI International Cancer Conference in October 2009 and published in the peer-reviewed scientific journal, Molecular Cancer Therapeutics, in January 2010. Furthermore, the fifth patent application arising from CHK-1 was published in January 2010 and the most recent data demonstrates that programme compounds have the potential to be efficacious by oral administration, as well as by injection. This is an important step forward in the search for compounds with the most competitive combination of attributes. Sareum said that its compounds from this programme compare favourably with current best in class therapies, and these latest publications and data will assist in discussions with potential licensing partners.
The Company's other cancer programmes, targeting Aurora and FLT4 kinases, are progressing to plan, and continue to be evaluated in in-vivo efficacy models. Sareum will report the progress in these programmes over the coming months. Coupled with this research activity, is a very active marketing campaign to licence these programmes to a pharmaceutical or biotechnology company partner. In November 2009, CEO Dr Tim Mitchell presented Sareum's cancer drug discovery pipeline at BIO-Europe 2009, Europe's largest biotechnology partnering event.
The recent share placings, in September and October 2009 provide sufficient cash resources for the foreseeable future whilst maintaining a significant investment in the Company's pipeline of cancer programmes. During the six months under review the group raised £815,000 from two placings. Sareum ended the half year with net assets of £797,000, including £740,000 of cash in the bank.
Sareum is developing seven early-stage cancer drug programmes, Chk-1 is ready for licensing and two are close to licensing. Major pharmaceuticals groups have a well-known need to build their cancer drug pipelines and to bring drugs to market quickly. We believe Sareum can be expected to react even more positively to any good news, particularly were the company to sign a deal.
Savile Group (SAVG 29p / £4.72m)
Savile Group, the human resources consulting group, reported disappointing interims to 31 December 2009 with revenues down by 13 per cent to £4.2m (H109: £4.8m), PBT  down by 81 per cent to £0.14m (H109: £0.75m) and EPS down by 83 per cent to 0.6p (H109: 3.52p). The business remains debt free though and following a £1.7m placing in November 2009, net cash stood at £3.3m (FY2009: £2.6m). The company reported that from November 2009 uncertainty surrounding the UK economy has driven customers to hold back on implementing their restructuring strategies resulting in a drive to reduce fixed costs by £0.75m.  Despite a generally tough trading environment restructuring in the public sector should help improve the pipeline.  The market forecasts 2010 sales of £8.5m, PBT of £0.8m and EPS of 3.5p and in 2011 sales of £9.5m, PBT of 1.5m and EPS of 6.0p. Given all this uncertainty the 2010 P/E ratio of 9.1x leaves the group looking overvalued but a 47 per cent fall in the share price this year could tempt back some buyers given the strong balance sheet with tangible net assets of £4.2m. A recovery play for the brave.
Torotrak (TRK 24.5p / £38.20m)
Torotrak, developers of infinitely variable gearing, reported that trading from the start of the second half in October was in line with the group's expectation to achieve breakeven after tax for the full year to March 2010. The commercial vehicle programme with Allison, the most important relationship, and a European truck and bus manufacture is on schedule and is expected to trigger the first milestone payment of £337,000 in March 2010. The group is also confident in receiving Allison's next payment of £3.75m for the licensing of the units. Infinitrak, the lawnmower targeted transmission, is still waiting for final validation but should just meet the aggressive schedule for the 2010 mowing season. The spin off KERS technology, used to recover braking energy, is receiving considerable commercial interest and further news on partnerships is anticipated. If any company deserves success it's Torotrak.
* A corporate client of Hybridan LLP.
---
Disclaimer:
This document should not be relied upon as being an impartial or objective assessment of the subject matter and is not deemed to be "independent research" for the purposes of the Financial Services Authority (FSA) rules. As a consequence the research (a) has not been prepared in accordance with legal requirements designed to promote the independence of investment research; and (b) is not subject to any prohibition on dealing ahead of the dissemination of investment research (although Hybridan does impose restrictions on personal account dealing in the run up to publishing research as set out in our Conflicts of Interest Policy).

The individuals who prepared this document may be involved in providing other financial services to the company or companies referenced in this document or to other companies who might be said to be competitors of the company or companies referenced in this document. As a result both Hybridan LLP and the individual partners and/or employees who prepared this document may have responsibilities that conflict with the interests of the persons who receive this document.

This document has been issued by Hybridan LLP for information purposes only and should not be construed in any circumstances as an offer to sell or solicitation of any offer to buy any security or other financial instrument, nor shall it, or the fact of its distribution, form the basis of, or be relied upon in connection with, any contract relating to such action. This document has no regard for the specific investment objectives, financial situation or needs of any specific entity. Hybridan LLP and/or connected persons may, from time to time, have positions in, make a market in and/or effect transactions in any investment or related investment mentioned herein and may provide financial services to the issuers of such investments. The information contained herein is based on materials and sources that we believe to be reliable, however, Hybridan LLP makes no representation or warranty, either express or implied, in relation to the accuracy, completeness or reliability of the information contained herein. Opinions expressed are our current opinions as of the date appearing on this material only. Any opinions expressed are subject to change without notice and Hybridan LLP is under no obligation to update the information contained herein. None of Hybridan LLP, its affiliates or employees shall have any liability whatsoever for any indirect or consequential loss or damage arising from any use of this document.

In the UK, this report is directed at and is for distribution only to persons who (i) fall within Article 19(1) (persons who have professional experience in matters relating to investments) or Article 49(2) (a) to (d) (high net worth companies, unincorporated associations, etc) of the Financial Services and Markets Act 2000 (Financial Promotions) Order 2005 (as amended) or (ii) are Professional Clients or Eligible Counterparties of Hybridan LLP (all such persons together being referred to as "relevant persons"). This report must not be acted on or relied up on by persons in the UK who are not relevant persons.

Neither this report nor any copy of part thereof may be distributed in any other jurisdictions where its distribution may be restricted by law and persons into whose possession this report comes should inform themselves about, and observe any such restrictions. Distribution of this report in any such other jurisdictions may constitute a violation of UK or US securities law, or the law of any such other jurisdictions.

Investments in general involve some degree of risk, including the risk of capital loss. The services, securities and investments discussed in this document may not be available to or suitable for all investors. Investors should make their own investment decisions based upon their own financial objectives and financial resources and, if in any doubt, should seek advice from an investment advisor. Past performance is not necessarily a guide to future performance and an investor may not get back the amount originally invested. Where investment is made in currencies other than the investor?s base currency, movements in exchange rates will have an effect on the value, either favourable or unfavourable. Levels and bases for taxation may change. When Hybridan LLP comments on AIM or PLUS Markets shares investors should be aware that because the rules for those markets are less demanding than the Official List of the London Stock Exchange the risks are higher. Furthermore, the marketability of these shares is often restricted.

Hybridan LLP and/or its associated companies may from time-to-time provide investment advice or other services to, or solicit such business from, any of the companies referred to in this document. Accordingly, information may be available to Hybridan LLP that is not reflected in this material and Hybridan LLP may have acted upon or used the information prior to or immediately following its publication. In addition, Hybridan LLP, the partners, directors and employees thereof and/or any connected persons may have an interest in the securities, warrants, futures, options, derivatives or other financial instrument of any of the companies referred to in this document and may from time-to-time add or dispose of such interests. Neither the whole nor any part of this material may be duplicated in any form or by any means. Neither should any of this material be redistributed or disclosed to anyone without the prior consent of Hybridan LLP. Hybridan LLP is Authorised and Regulated by the Financial Services Authority and is a member of the London Stock Exchange.


Hybridan LLP
29 Throgmorton Street, London EC2N 2AT

If you would like to receive other research reports from Hybridan, or would like to unsubscribe, please e- mail research@hybridan.com, title e-mail "research reports" or "unsubscribe me" Hybridan LLP is authorised and regulated by the Financial Services Authority Member of the London Stock Exchange
---
---

Plant Health Care plc provides agricultural biological products and technology solutions. The Company's segments include Americas, Mexico, Rest of World and New Technology. The Company focuses on businesses, including New Technology and Commercial. Its Commercial business is focused on the sale of biological products. Its products are categorized as biofertilizers and biostimulants. Its product portfolio is mainly based on Harpin technology. The Commercial business sells its products across the world through distributors and distributes complementary third-party products in Mexico. The Commercial business includes geographic segments, such as the Americas, Mexico and Rest of World. The New Technology segment is focused on the research and development of its Plant Response Elicitor technology (PREtec) platform. The PREtec platform identifies families of peptides that provide crop treatment options for growers that are complementary to existing agricultural technologies and practices. more »

LSE Price

Milestone Group PLC is engaged in the provision of multimedia and technology solutions. The Company operates in two segments, which include Milestone and Oil Productions. The Milestone segment focuses on the exploitation of intellectual property and licenses held. The Company's Oil Productions segment focuses on multiplatform digital production services. The Company offers media practices and technology to deliver digital solutions across Web, phone and portable media. The Company's Passion Project is designed to offer emotional training and mentoring, aimed at guiding young people into sustainable employment and reduce reoffending. The Company offers solutions for a range of digital and marketing needs. The Company provides financial solutions for a range of issues, including virtual bank accounts, loyalty and rewards cards, prepaid debit cards and a cryptocurrency service. more »

LSE Price