Hybridan Small Cap Wrap: Jubilee's delightful new venture, Eden offers rich pickings and ValiRx validates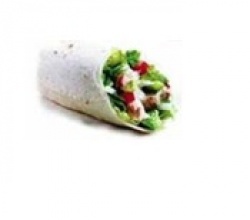 This week: Jubilee's delightful new venture, Eden offers rich pickings and ValiRx validates
Angel Biotechnology Hldgs (LON:ABH) (ABH 0.24p/£5.10m)
Specialist contract manufacturer of advanced biologics has announced its interim results for the six month period ended June 30th, 2010. The Company made a net profit in H1 2010 of £106,737 and expects this trend to continue and looks forward to announcing a net profit for the full year 2010. Net liabilities have reduced from £1.6m (Dec 09) to £100,000. Eight new contracts were signed and two contracts were extended in the period, with a total value of more than £3.3m. More than 92 per cent of 2010 budgeted business has been signed and almost 40 per cent of the business budgeted for 2011. Three of the new contracts signed were specifically to provide regulatory support. Angel successfully raised £1.425m in the period to provide working capital and to facilitate an expansion of the companies resource and appointed Lorna Peers as Group Financial Controller and Company Secretary. Angel is actively assessing its options to increase its manufacturing capacity. Whilst the share price has moved up with this announcement of profitability, it had fallen below the placing price that institutional investors were willing to pay for access to Angel's wings, although is currently back at the placing price.
Cubus Lux (CBX 16.5p/£3.56m) 
The Croatia-focused leisure resort operator and developer announced the raising of £325,000 through the issue of 2.32 million shares at 14 pence per share. Gerhard Huber (Executive Chairman), Christian Kaiser (Director) and Steve McCann (CFO) have all participated in the placing. Management investment is usually seen as a good sign and we see this as a positive move for a company that continues to develop its operations in Croatia. The Company's uncapped casino operator's licence in Croatia was extended for a further 5 years at the end of 2009, and allows for expansion opportunities given that it now permits online gaming. With continued development in Croatia and Montenegro, Cubus Lux looks to have good fortune, although unfortunately the Company's share price will be held back by the City until bank finance can be secured.
Edenville Energy (LON:EDE) (EDE 13.5p/£8.33m) 
The Technology Strategy Board recently ran the competition "New Approaches to Crop Protection" where £13.5 million of funding was allocated to several firms including two projects incorporating Eden Research's technology.  Eden, an…

Unlock this article instantly by logging into your account
Don't have an account? Register for free and we'll get out your way
Disclaimer:
This document should not be relied upon as being an impartial or objective assessment of the subject matter and is not deemed to be "independent research" for the purposes of the Financial Services Authority (FSA) rules. As a consequence the research (a) has not been prepared in accordance with legal requirements designed to promote the independence of investment research; and (b) is not subject to any prohibition on dealing ahead of the dissemination of investment research (although Hybridan does impose restrictions on personal account dealing in the run up to publishing research as set out in our Conflicts of Interest Policy).

The individuals who prepared this document may be involved in providing other financial services to the company or companies referenced in this document or to other companies who might be said to be competitors of the company or companies referenced in this document. As a result both Hybridan LLP and the individual partners and/or employees who prepared this document may have responsibilities that conflict with the interests of the persons who receive this document.

This document has been issued by Hybridan LLP for information purposes only and should not be construed in any circumstances as an offer to sell or solicitation of any offer to buy any security or other financial instrument, nor shall it, or the fact of its distribution, form the basis of, or be relied upon in connection with, any contract relating to such action. This document has no regard for the specific investment objectives, financial situation or needs of any specific entity. Hybridan LLP and/or connected persons may, from time to time, have positions in, make a market in and/or effect transactions in any investment or related investment mentioned herein and may provide financial services to the issuers of such investments. The information contained herein is based on materials and sources that we believe to be reliable, however, Hybridan LLP makes no representation or warranty, either express or implied, in relation to the accuracy, completeness or reliability of the information contained herein. Opinions expressed are our current opinions as of the date appearing on this material only. Any opinions expressed are subject to change without notice and Hybridan LLP is under no obligation to update the information contained herein. None of Hybridan LLP, its affiliates or employees shall have any liability whatsoever for any indirect or consequential loss or damage arising from any use of this document.

In the UK, this report is directed at and is for distribution only to persons who (i) fall within Article 19(1) (persons who have professional experience in matters relating to investments) or Article 49(2) (a) to (d) (high net worth companies, unincorporated associations, etc) of the Financial Services and Markets Act 2000 (Financial Promotions) Order 2005 (as amended) or (ii) are Professional Clients or Eligible Counterparties of Hybridan LLP (all such persons together being referred to as "relevant persons"). This report must not be acted on or relied up on by persons in the UK who are not relevant persons.

Neither this report nor any copy of part thereof may be distributed in any other jurisdictions where its distribution may be restricted by law and persons into whose possession this report comes should inform themselves about, and observe any such restrictions. Distribution of this report in any such other jurisdictions may constitute a violation of UK or US securities law, or the law of any such other jurisdictions.

Investments in general involve some degree of risk, including the risk of capital loss. The services, securities and investments discussed in this document may not be available to or suitable for all investors. Investors should make their own investment decisions based upon their own financial objectives and financial resources and, if in any doubt, should seek advice from an investment advisor. Past performance is not necessarily a guide to future performance and an investor may not get back the amount originally invested. Where investment is made in currencies other than the investor?s base currency, movements in exchange rates will have an effect on the value, either favourable or unfavourable. Levels and bases for taxation may change. When Hybridan LLP comments on AIM or PLUS Markets shares investors should be aware that because the rules for those markets are less demanding than the Official List of the London Stock Exchange the risks are higher. Furthermore, the marketability of these shares is often restricted.

Hybridan LLP and/or its associated companies may from time-to-time provide investment advice or other services to, or solicit such business from, any of the companies referred to in this document. Accordingly, information may be available to Hybridan LLP that is not reflected in this material and Hybridan LLP may have acted upon or used the information prior to or immediately following its publication. In addition, Hybridan LLP, the partners, directors and employees thereof and/or any connected persons may have an interest in the securities, warrants, futures, options, derivatives or other financial instrument of any of the companies referred to in this document and may from time-to-time add or dispose of such interests. Neither the whole nor any part of this material may be duplicated in any form or by any means. Neither should any of this material be redistributed or disclosed to anyone without the prior consent of Hybridan LLP. Hybridan LLP is Authorised and Regulated by the Financial Services Authority and is a member of the London Stock Exchange.


Hybridan LLP
29 Throgmorton Street, London EC2N 2AT

If you would like to receive other research reports from Hybridan, or would like to unsubscribe, please e- mail research@hybridan.com, title e-mail "research reports" or "unsubscribe me" Hybridan LLP is authorised and regulated by the Financial Services Authority Member of the London Stock Exchange
---
---

ValiRx plc is a biopharmaceutical company. The principal activity of the Company is the development of oncology therapeutics and companion diagnostics. It focuses on the treatment of cancer and associated biomarkers, specializing in epigenomic and genetic analysis. It operates in two business segments: drug development and the sale of self-test drug kits. Its product pipeline includes VAL101, VAL201, VAL401 and Nav3. VAL201 is an anti-cancer therapeutic drug, which is in clinical trials for the treatment of prostate cancer and other indications of hormone induced unregulated growth including endometriosis. VAL401 is the reformulation of a generic drug for treatment of a chronic non-oncology disease in an oral capsule. VAL101 is a therapeutic based on its Gene Inactivation by chromatin engineering (GeneICE) platform. NAV3 Cancer Screening Test enables the detection of cancer cells in tissue samples. It operates through divisional companies, including ValiPharma, ValiFinn and ValiSeek. more »

LSE Price

TyraTech, Inc. is engaged in the development, manufacture, marketing and sale of insect and parasite control products that are created by natural insecticidal properties of plants to design formulas that are rooted in safety. The Company's product sales markets include personal care product sales and animal health insecticides within the United States and the United Kingdom. The Company's human-health products include Vamousse and Guardian. Vamousse offers a pesticide-free approach without a prescription and it is used for killing lice and eggs. Guardian is an insect repellent that provides non-toxic protection from mosquitoes and ticks. The Company offers PureScience, a non-toxic insect and parasite control solution for animal health. PureScience utilizes nature-based actives to control insects and parasites. It also offers OutSmart, which is an insect repellent designed to be used against house flies, stable flies, mosquitoes and ticks. more »

LSE Price

Surgical Innovations Group plc is a United Kingdom-based holding company, which is involved in the design, development, manufacture and sale of devices for use in minimally invasive surgery (SI) and precision engineering (PE) markets. The Company sells branded products through independent healthcare distributors across the world and own label products through original equipment manufacturer (OEM) relationships. The Company operates through three segments: SI Brand, OEM and PE. The SI Brand segment is engaged in the research, development, manufacture and distribution of SI branded minimally invasive devices. The OEM segment includes the research, development, manufacture and distribution of minimally invasive devices for third-party medical device companies through either own label or co-branding. The PE segment is engaged in the research, development, manufacture and sale of minimally invasive technology products for PE applications. more »

LSE Price