Hybridan Small Cap Wrap: Testing to the Max, Medicsight's closer 'eye', Sarantel sends the right signals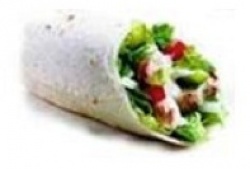 This week: Testing to the Max, Medicsight's closer 'eye', Sarantel sends the right signals
Axis Shield (ASD 335p / £167.49m)
London listed innovative international in vitro diagnostics company last week issued an Interim Management Statement for the 19 week period ending 13 May 2011.  Trading in 2011 started well, with revenues and profitability in line with market expectations.   In the Point-of-Care Division both NycoCardand Afinion sales have benefited from a more typical flu season which has helped to increase CRP sales Axis-shield (LON:ASD) remains on track to launch a lipid panel on Afinion by the end of the year and believes this will significantly enhance system appeal. ASD's franchise in diabetes HbA1c testing continues to produce increased revenues on Afinion and Nycocardat the point-of-care, and laboratory sales are expected to benefit from the launch of an Axis-Shield HbA1c test on Abbott's ARCHITECTinstrument in the second half of the year. In the Laboratory Division, sales of anti-CCP test for early detection of rheumatoid arthritis have shown strong demand and the integration of the Catch homocysteine business is progressing ahead of schedule. New data published on the Active-B12 test have generated increased interest in this more efficient method to identify vitamin B12 deficiency. Revenues from the Direct Distribution Division are encouraging following the difficult market conditions experienced in 2010.    Shareholders last week voted at the AGM on the Company's proposed maiden dividend of 1p per share.  Despite on-going currency headwinds, Axis-Shield has made an encouraging start to the current financial year. Furthermore, the Board remains confident about the trading outlook for the remainder of the year and believes that the results for the year ending 31 December 2011 will be in line with current market expectations.
Borders & Southern (LON:BOR) (BOR 56p / £240m) 
Borders & Southern announced that it has assigned two of its option wells under contract for the drilling unit, Leiv Eiriksson, to Falklands Oil & Gas (FOGL). The two wells will follow on from BOR's Darwin and Stebbing wells, which are anticipated to start drilling in December 2011.
Under the terms of the assignment, the companies will share mobilisation and demobilisation costs for the rig, along with ancillary equipment and services. Chief Executive Howard Obee commented: "We are delighted to have signed this agreement with FOGL. It will result in significant cost savings for…

Unlock this article instantly by logging into your account
Don't have an account? Register for free and we'll get out your way
Disclaimer:
This document should not be relied upon as being an impartial or objective assessment of the subject matter and is not deemed to be "independent research" for the purposes of the Financial Services Authority (FSA) rules. As a consequence the research (a) has not been prepared in accordance with legal requirements designed to promote the independence of investment research; and (b) is not subject to any prohibition on dealing ahead of the dissemination of investment research (although Hybridan does impose restrictions on personal account dealing in the run up to publishing research as set out in our Conflicts of Interest Policy).

The individuals who prepared this document may be involved in providing other financial services to the company or companies referenced in this document or to other companies who might be said to be competitors of the company or companies referenced in this document. As a result both Hybridan LLP and the individual partners and/or employees who prepared this document may have responsibilities that conflict with the interests of the persons who receive this document.

This document has been issued by Hybridan LLP for information purposes only and should not be construed in any circumstances as an offer to sell or solicitation of any offer to buy any security or other financial instrument, nor shall it, or the fact of its distribution, form the basis of, or be relied upon in connection with, any contract relating to such action. This document has no regard for the specific investment objectives, financial situation or needs of any specific entity. Hybridan LLP and/or connected persons may, from time to time, have positions in, make a market in and/or effect transactions in any investment or related investment mentioned herein and may provide financial services to the issuers of such investments. The information contained herein is based on materials and sources that we believe to be reliable, however, Hybridan LLP makes no representation or warranty, either express or implied, in relation to the accuracy, completeness or reliability of the information contained herein. Opinions expressed are our current opinions as of the date appearing on this material only. Any opinions expressed are subject to change without notice and Hybridan LLP is under no obligation to update the information contained herein. None of Hybridan LLP, its affiliates or employees shall have any liability whatsoever for any indirect or consequential loss or damage arising from any use of this document.

In the UK, this report is directed at and is for distribution only to persons who (i) fall within Article 19(1) (persons who have professional experience in matters relating to investments) or Article 49(2) (a) to (d) (high net worth companies, unincorporated associations, etc) of the Financial Services and Markets Act 2000 (Financial Promotions) Order 2005 (as amended) or (ii) are Professional Clients or Eligible Counterparties of Hybridan LLP (all such persons together being referred to as "relevant persons"). This report must not be acted on or relied up on by persons in the UK who are not relevant persons.

Neither this report nor any copy of part thereof may be distributed in any other jurisdictions where its distribution may be restricted by law and persons into whose possession this report comes should inform themselves about, and observe any such restrictions. Distribution of this report in any such other jurisdictions may constitute a violation of UK or US securities law, or the law of any such other jurisdictions.

Investments in general involve some degree of risk, including the risk of capital loss. The services, securities and investments discussed in this document may not be available to or suitable for all investors. Investors should make their own investment decisions based upon their own financial objectives and financial resources and, if in any doubt, should seek advice from an investment advisor. Past performance is not necessarily a guide to future performance and an investor may not get back the amount originally invested. Where investment is made in currencies other than the investor?s base currency, movements in exchange rates will have an effect on the value, either favourable or unfavourable. Levels and bases for taxation may change. When Hybridan LLP comments on AIM or PLUS Markets shares investors should be aware that because the rules for those markets are less demanding than the Official List of the London Stock Exchange the risks are higher. Furthermore, the marketability of these shares is often restricted.

Hybridan LLP and/or its associated companies may from time-to-time provide investment advice or other services to, or solicit such business from, any of the companies referred to in this document. Accordingly, information may be available to Hybridan LLP that is not reflected in this material and Hybridan LLP may have acted upon or used the information prior to or immediately following its publication. In addition, Hybridan LLP, the partners, directors and employees thereof and/or any connected persons may have an interest in the securities, warrants, futures, options, derivatives or other financial instrument of any of the companies referred to in this document and may from time-to-time add or dispose of such interests. Neither the whole nor any part of this material may be duplicated in any form or by any means. Neither should any of this material be redistributed or disclosed to anyone without the prior consent of Hybridan LLP. Hybridan LLP is Authorised and Regulated by the Financial Services Authority and is a member of the London Stock Exchange.


Hybridan LLP
29 Throgmorton Street, London EC2N 2AT

If you would like to receive other research reports from Hybridan, or would like to unsubscribe, please e- mail research@hybridan.com, title e-mail "research reports" or "unsubscribe me" Hybridan LLP is authorised and regulated by the Financial Services Authority Member of the London Stock Exchange
---
---

Tarsus Group plc is an integrated media group primarily engaged in exhibitions, along with associated conferences, publishing, education and Internet activities. The principal activity of the Company is the holding of investments. The Company operates through three segments: EMEA, Americas, and Asia. The main activities of all segments are the production of exhibitions supported by other media activities related to those exhibitions. Its key brands include the Dubai Airshow, Labelexpo, OFFPRICE, Zuchex, AAITF and Tarsus Medical. more »

LSE Price

Patagonia Gold PLC is a United Kingdom-based mining company. The Company's principal business is to hold investments in mineral exploration companies involved in identifying, acquiring and developing mineral projects, either on its own or with joint venture partners. It is engaged in exploration, development and production of gold and silver projects in the southern Patagonia region of Argentina, in Chile and in Uruguay. Patagonia Gold PLC, indirectly through its subsidiaries or under option agreements, has mineral rights to over 220 properties in several provinces of Argentina, Chile and Uruguay. Its projects include the El Tranquilo block, La Paloma project and the La Manchuria project. The El Tranquilo block is located on the western margin of the Deseado Massif, Santa Cruz Province, Argentina. The La Paloma project comprises approximately 20 contiguous concessions totaling approximately 56,600 hectares. The La Manchuria project is located in the central-west of the Deseado Massif. more »

LSE Price

Serabi Gold plc is a United Kingdom-based holding and gold sales company and a provider of support and management services to its operating subsidiaries. The Company is engaged in the evaluation and development of gold projects in Brazil. It is involved in the development of gold and other metals mining projects in Brazil and the operation of the Palito gold mine in the Tapajos region of Brazil. It has approximately two small high-grade underground mines in operation targeting annual production of approximately 40,000 ounces per annum. The Palito Mine and infrastructure lies approximately 4.5 kilometers south of the village of Jardim do Ouro a. The Company's Sao Chico Mine is a high-grade gold deposit approximately 25 kilometers to the south west, along the Transgarimpeira Highway, from the Palito Mine. It also holds, or has in application, exploration licenses over a surrounding approximately 42,800 hectares of exploration tenements. more »

LSE Price