Hybridan Small Cap Wrap - Transense makes sense, Beacon Hill shines a light and William Sinclair plants the seeds for growth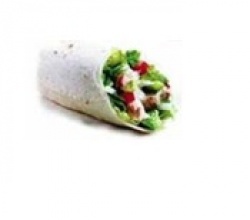 AquaSource Algae Group (AAGP 1.25p/£0.73m)
AquaSource Algae Group, which sells natural food supplements and body products, announced its preliminary results for the year ended 31 December 2009. The group was able to achieve revenue of EUR3.73m (EUR 3.5m) with PBT of EUR0.351m (EUR 0.237m) and EPS of EUR0.47 (EUR 0.17). Whilst cash from operating activities fell to £0.10m (£0.19m), a capital expenditure adjustment resulted in an increase in cash of EUR 0.28m (EUR 0.054m) for the year. With, a positive year of results, together with the wider implementation of a sales and marketing initiative that has already delivered increased sales in Bulgaria and Greece, we feel that the AquaSource Algae has a rosy future ahead.
Angel Biotechnology Hldgs (ABH 0.18p / £3.85m)
Further to our comment last week on Angel, the Company has announced another contract with Materia Medical. And this one is for £1.3m. This is a significant value considering the small market capitalisation of Angel and further demonstrates the Company's ability to sign deals and deliver on them, hence the ongoing relationship with Materia Medica, amongst others.
The work on the contract is due to commence imminently and complete in 2012. We reiterate last week's opinion that we think the share price doesn't reflect all of the new business Angel is signing and so now is definitely the time to buy.
Beacon Hill Resources (LON:BHR) (BHR 4.5p/£11.64m)
Beacon Hill, the mining group, has commenced excavation works to extend the existing opencast pit at the Minas Moatize coal mine, Tete Province, Mozambique. Work is intended to lift production by 120,000 tonnes over the next 12 months while the refurbishment of the underground mine is expected to yield an increase from 2.5kt per month to 8kt per month. These are small steps prior to establishing a large scale open cut operation targeting c.4Mtpa and revenues in excess of $200m within 18 months though this will require significant capital investment. Still a hill to climb but looking attractive at this price.
Equatorial Palm Oil (LON:PAL) (PAL 12.75p/£10.38m)
The Liberian palm oil developer that recently IPO'd onto Aim has announced an investment of £5m from a major Indian conglomerate. The 29.1 per cent stake (of the enlarged Company) taken by BioPalm Energy Ltd (part of The Siva Group, a $3bn company) was priced at 15p per share, a significant premium of over 40 per cent on the…

Unlock this article instantly by logging into your account
Don't have an account? Register for free and we'll get out your way
Disclaimer:
This document should not be relied upon as being an impartial or objective assessment of the subject matter and is not deemed to be "independent research" for the purposes of the Financial Services Authority (FSA) rules. As a consequence the research (a) has not been prepared in accordance with legal requirements designed to promote the independence of investment research; and (b) is not subject to any prohibition on dealing ahead of the dissemination of investment research (although Hybridan does impose restrictions on personal account dealing in the run up to publishing research as set out in our Conflicts of Interest Policy).

The individuals who prepared this document may be involved in providing other financial services to the company or companies referenced in this document or to other companies who might be said to be competitors of the company or companies referenced in this document. As a result both Hybridan LLP and the individual partners and/or employees who prepared this document may have responsibilities that conflict with the interests of the persons who receive this document.

This document has been issued by Hybridan LLP for information purposes only and should not be construed in any circumstances as an offer to sell or solicitation of any offer to buy any security or other financial instrument, nor shall it, or the fact of its distribution, form the basis of, or be relied upon in connection with, any contract relating to such action. This document has no regard for the specific investment objectives, financial situation or needs of any specific entity. Hybridan LLP and/or connected persons may, from time to time, have positions in, make a market in and/or effect transactions in any investment or related investment mentioned herein and may provide financial services to the issuers of such investments. The information contained herein is based on materials and sources that we believe to be reliable, however, Hybridan LLP makes no representation or warranty, either express or implied, in relation to the accuracy, completeness or reliability of the information contained herein. Opinions expressed are our current opinions as of the date appearing on this material only. Any opinions expressed are subject to change without notice and Hybridan LLP is under no obligation to update the information contained herein. None of Hybridan LLP, its affiliates or employees shall have any liability whatsoever for any indirect or consequential loss or damage arising from any use of this document.

In the UK, this report is directed at and is for distribution only to persons who (i) fall within Article 19(1) (persons who have professional experience in matters relating to investments) or Article 49(2) (a) to (d) (high net worth companies, unincorporated associations, etc) of the Financial Services and Markets Act 2000 (Financial Promotions) Order 2005 (as amended) or (ii) are Professional Clients or Eligible Counterparties of Hybridan LLP (all such persons together being referred to as "relevant persons"). This report must not be acted on or relied up on by persons in the UK who are not relevant persons.

Neither this report nor any copy of part thereof may be distributed in any other jurisdictions where its distribution may be restricted by law and persons into whose possession this report comes should inform themselves about, and observe any such restrictions. Distribution of this report in any such other jurisdictions may constitute a violation of UK or US securities law, or the law of any such other jurisdictions.

Investments in general involve some degree of risk, including the risk of capital loss. The services, securities and investments discussed in this document may not be available to or suitable for all investors. Investors should make their own investment decisions based upon their own financial objectives and financial resources and, if in any doubt, should seek advice from an investment advisor. Past performance is not necessarily a guide to future performance and an investor may not get back the amount originally invested. Where investment is made in currencies other than the investor?s base currency, movements in exchange rates will have an effect on the value, either favourable or unfavourable. Levels and bases for taxation may change. When Hybridan LLP comments on AIM or PLUS Markets shares investors should be aware that because the rules for those markets are less demanding than the Official List of the London Stock Exchange the risks are higher. Furthermore, the marketability of these shares is often restricted.

Hybridan LLP and/or its associated companies may from time-to-time provide investment advice or other services to, or solicit such business from, any of the companies referred to in this document. Accordingly, information may be available to Hybridan LLP that is not reflected in this material and Hybridan LLP may have acted upon or used the information prior to or immediately following its publication. In addition, Hybridan LLP, the partners, directors and employees thereof and/or any connected persons may have an interest in the securities, warrants, futures, options, derivatives or other financial instrument of any of the companies referred to in this document and may from time-to-time add or dispose of such interests. Neither the whole nor any part of this material may be duplicated in any form or by any means. Neither should any of this material be redistributed or disclosed to anyone without the prior consent of Hybridan LLP. Hybridan LLP is Authorised and Regulated by the Financial Services Authority and is a member of the London Stock Exchange.


Hybridan LLP
29 Throgmorton Street, London EC2N 2AT

If you would like to receive other research reports from Hybridan, or would like to unsubscribe, please e- mail research@hybridan.com, title e-mail "research reports" or "unsubscribe me" Hybridan LLP is authorised and regulated by the Financial Services Authority Member of the London Stock Exchange
---
---

Transense Technologies plc is engaged in the manufacture of electrical switchgear management systems. The Company's segments include SAWsense and Translogik. The SAWSense segment designs and develops surface acoustic wave (SAW) sensor devices that can be used to measure torque, pressure and/or temperature. This technology has a range of uses, ranging from custom applications through to high volume mass markets, such as passenger cars. The Translogik segment designs and manufactures a range of tire pressure monitoring systems (TPMS), products and services for heavy-duty off-road vehicles, commercial and passenger transport vehicles. These consists of the iTrack system, which provides real-time tire temperature and pressure measurements for mine-haul trucks in service, and a range of tire probes and other offerings for the road transport sector. The Company is also engaged in the development of non-contact batteryless sensors and their electronic interrogation systems. more »

LSE Price

Zytronic plc is involved in developing and manufacturing of touch sensor products. The Company is also engaged in the development and manufacture of customized optical filters. Its geographical segments include Americas (excluding USA), USA, EMEA (excluding UK and Hungary), Hungary, UK, APAC (excluding South Korea) and South Korea. Its products incorporate an embedded array of metallic micro-sensing electrodes. Its technologies include projected capacitive technology (PCT) and multi-touch mutual projected capacitive technology (MPCT). PCT touch sensors can be constructed from one, two or three layers of laminated, toughened glass. Its sensing products offer touchscreen solution for applications, such as leisure, digital signage, retail, surfaces, banking and industrial applications. Its touch sensors are used in video jukeboxes and slot machines. The PCT touch sensors are used in a range of workplace applications, from medical diagnostic equipment to oil field machinery controls. more »

LSE Price