HYP #5 - Avoiding and dealing with losers in a High Yield Portfolio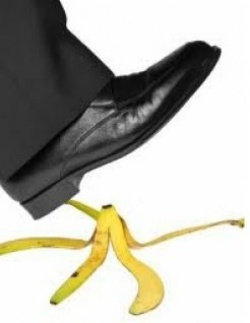 This is part 5 in the Stockopedia High Yield Portfolio series by Stephen Bland (HYP).  Last week I compared the various methods of holding the shares in an HYP from the taxation and other angles. Also I reviewed briefly the suitability of the strategy for more elderly investors likely to be requiring immediate income, dismissing common industry advice that equities for such people ought to be avoided or minimised. In fact immediate income investors, of any age, were the original inspiration for my public launch of the approach back in 2000.
This week I'll have a look at whether shares that turn out to very poor investments from an HYP point of view can in some way be avoided by the initial selection checks. To make it clear, I will define first what constitutes a lousy share for HYP purposes. There are two main categories of lousiness but note that it is what has happened to the income with which I am principally concerned. Capital, remember, is very much secondary or irrelevant.
The worst is a share in the portfolio that has gone bust so that there is no possibility of any future income from it, the latter point being the very reason for holding it in this strategy. The capital will have been lost too.
The less worse is a share that has suspended dividend payments for a long period, a crime in the HYP world, but is still listed on the market thereby presenting the chance of income recovery at some stage. In such circumstances the share price will very likely have fallen dramatically from cost.
I am quite willing to admit that even with my very lengthy experience in the market spanning several decades, I have picked shares that have gone on to do very badly in HYPs that I have constructed. Which is not at all the same thing as saying those portfolios as a whole have done badly. Quite the contrary.
My worst examples were two banks that I selected at various stages years ago, before the financial crisis. These were Lloyds and Royal Bank of Scotland. Both have retained their listings and therefore still remain in the portfolios but have remained dividendless for many years now and their share prices are down 80-90% on cost. But it is the lack of any payout for such long periods which…

Unlock this article instantly by logging into your account
Don't have an account? Register for free and we'll get out your way
Disclaimer:
As per our Terms of Use, Stockopedia is a financial news & data site, discussion forum and content aggregator. Our site should be used for educational & informational purposes only. We do not provide investment advice, recommendations or views as to whether an investment or strategy is suited to the investment needs of a specific individual. You should make your own decisions and seek independent professional advice before doing so. The author may own shares in any companies discussed, all opinions are his/her own & are general/impersonal. Remember: Shares can go down as well as up. Past performance is not a guide to future performance & investors may not get back the amount invested.
---
---

BP p.l.c. is an integrated oil and gas company. The Company owns an interest in OJSC Oil Company Rosneft (Rosneft), an oil and gas company. The Company's segments include Upstream, Downstream, Rosneft, and Other businesses and corporate. The Upstream segment is engaged in oil and natural gas exploration, field development and production, as well as midstream transportation, storage and processing. The Downstream segment has global manufacturing and marketing operations. The Rosneft segment has a resource base of hydrocarbons onshore and offshore. The Other businesses and corporate segment comprises the biofuels and wind businesses, shipping and treasury functions, and corporate activities around the world. The Company provides its customers with fuel for transportation, energy for heat and light, lubricants to keep engines moving and the petrochemicals products used to make everyday items as diverse as paints, clothes and packaging. more »

LSE Price

The Royal Dutch Shell plc explores for crude oil and natural gas around the world, both in conventional fields and from sources, such as tight rock, shale and coal formations. The Company's segments include Integrated Gas, Upstream, Downstream and Corporate. The Integrated Gas segment is engaged in the liquefaction and transportation of gas and the conversion of natural gas to liquids to provide fuels and other products, as well as projects with an integrated activity, ranging from producing to commercializing gas. The Upstream segment includes the operations of Upstream, which is engaged in the exploration for and extraction of crude oil, natural gas and natural gas liquids, and the marketing and transportation of oil and gas, and Oil Sands, which is engaged in the extraction of bitumen from mined oil sands and conversion into synthetic crude oil. The Downstream segment is engaged in oil products and chemicals manufacturing, and marketing activities. more »

LSE Price