International SIF: 3 big winners but the portfolio hits new lows
New optimism about the likelihood of a Brexit deal has seen UK stocks with a domestic focus perform very strongly over the last couple of weeks. I hope your portfolios have enjoyed the same kind of bounce that I've seen in some of my holdings.

Unfortunately, this improved sentiment has not done anything to help the overseas stocks that populate my International SIF (Stock in Focus) portfolio. Indeed, this virtual portfolio has hit new lows since my last update one month ago, and has now lost nearly 25% in just under two years: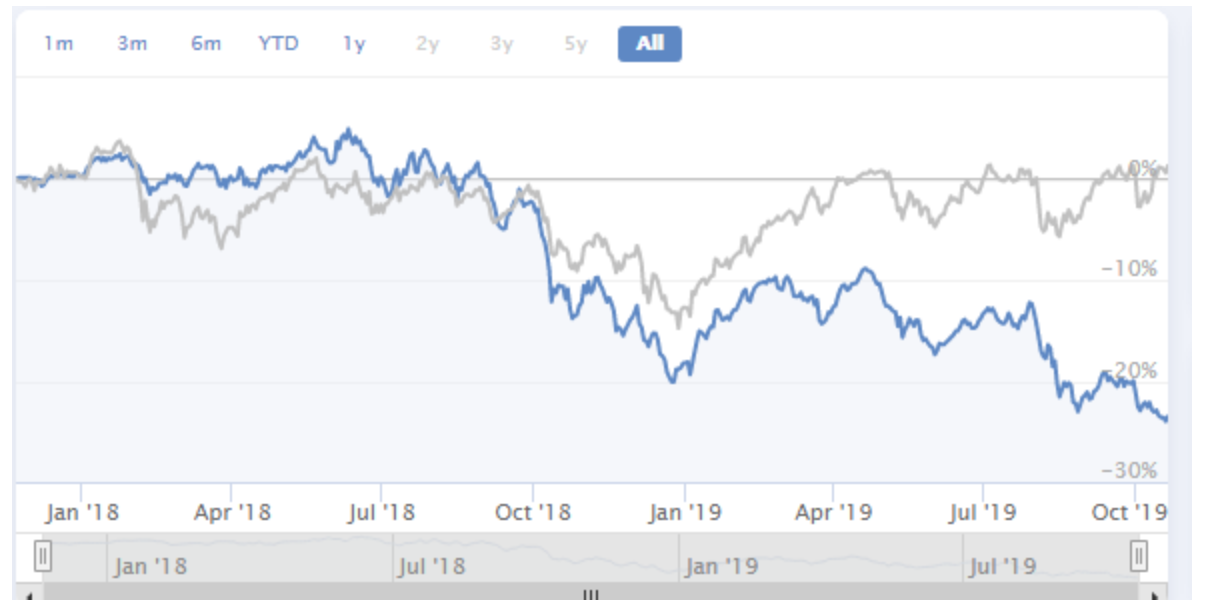 What next? I've previously said that I'll give this experiment until the end of November, when it will be two years old. So I'll undertake a more detailed review at the end of next month. 

Changes in October
This month is a selling month. So it's time to look for stocks that have reached their 10-month minimum holding period and no longer pass my screening rules. Such stocks must be (virtually) sold from the International SIF folio.
Here's a snapshot of how the portfolio looks at the time of writing, prior to any changes: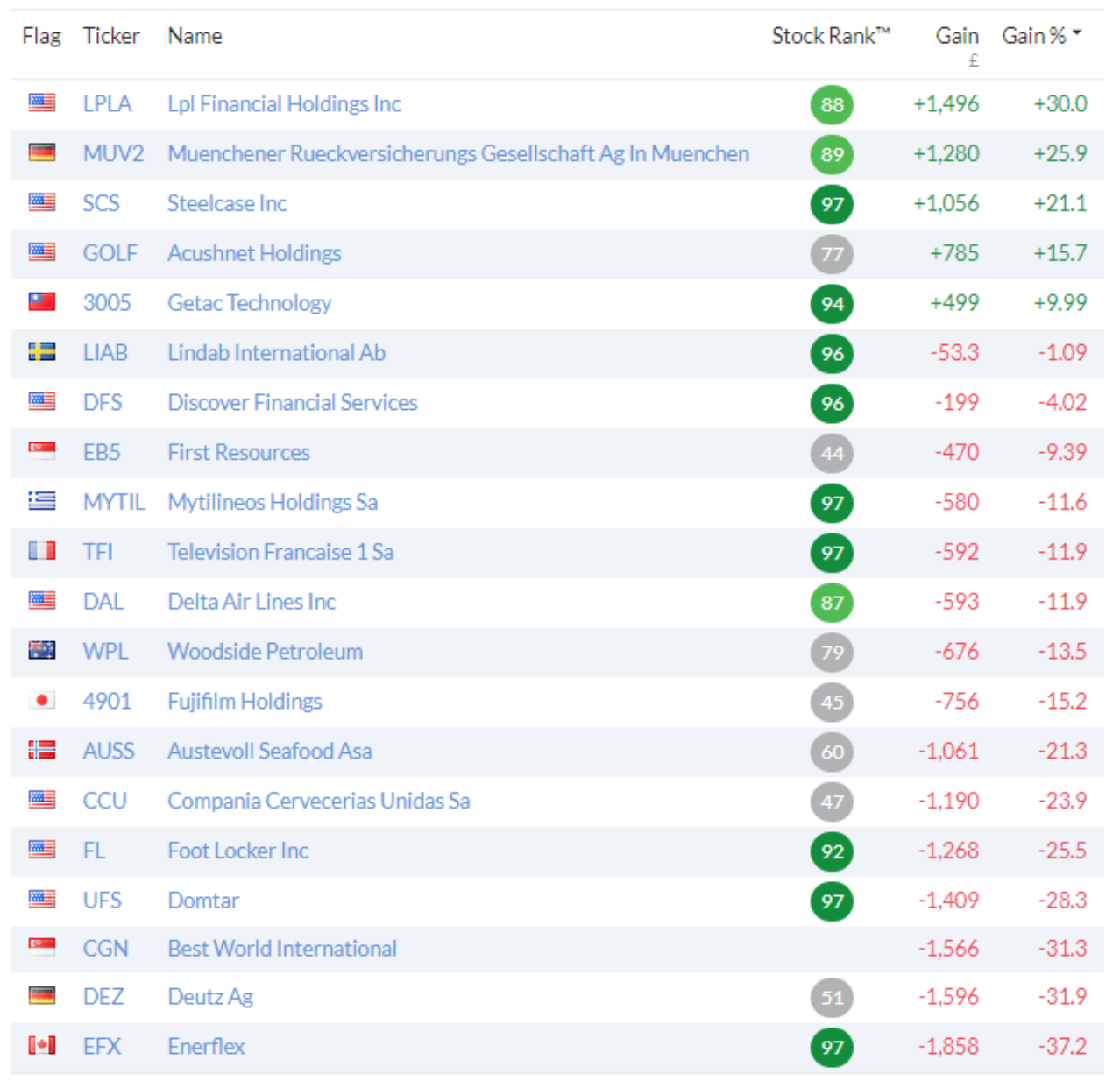 The stocks that have been in the portfolio for 10 months or more are:

Interestingly, the top three stocks on this list are also those with the biggest running gains. This suggests that the timing of these purchases has worked in my favour. 
All three were added to the folio in December 2018, when markets lurched lower before recovering strongly from January onwards. This effect was particularly marked in US and German markets where these stocks trade. 
Here's how Munich Re has performed against the DAX since it was added to the folio on 20 December 2018: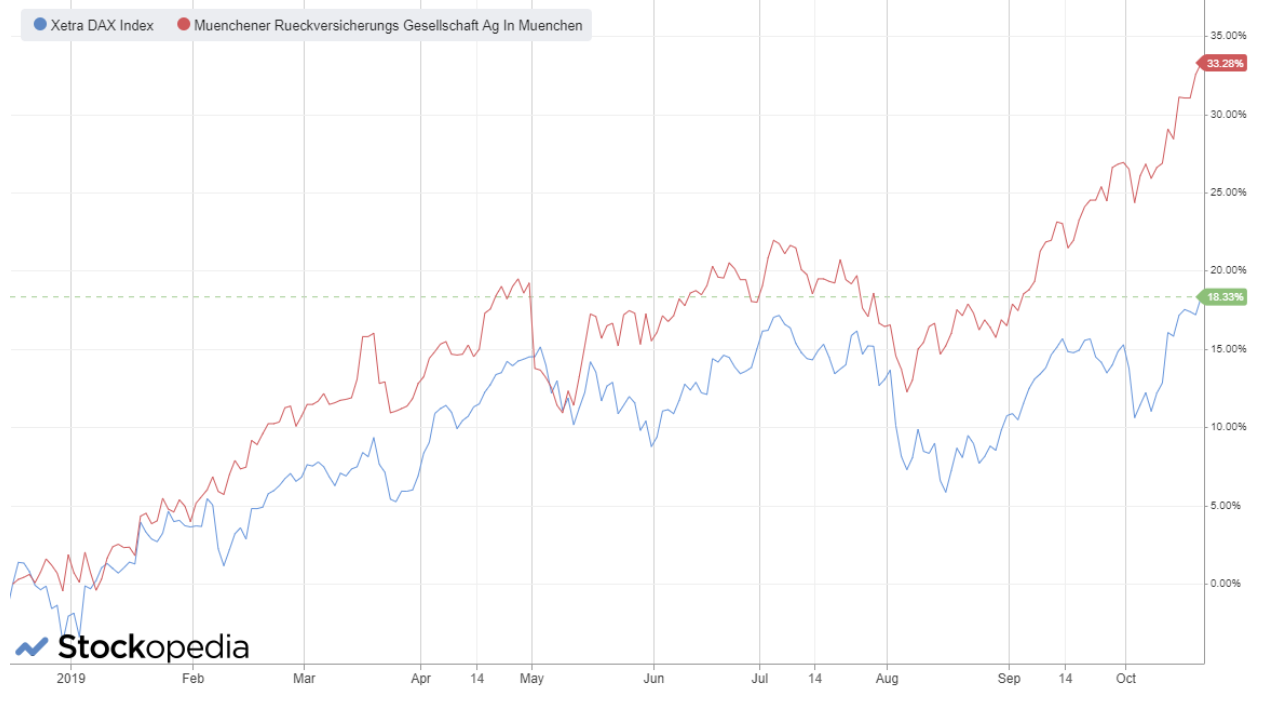 The DAX is up 18%, versus a gain of 33% for the big insurer. So this strong result is a mix of market gains and stock outperformance. 

And here's how investment manager LPL Financial and office furniture group Steelcase have performed against the US…

Unlock the rest of this article with a 14 day trial
Already have an account?
Login here