International Stock in Focus: I add designer trainers, oil and pills to the folio
After last month's round of sales, I'm on the hunt for new international stocks this month.
My international SIF portfolio has been a pretty poor performer so far and has not matched the success of my UK SIF. But I haven't given up hope just yet.
Just 30 stocks in Stockopedia's international universe qualified for my international SIF screen this week. Luckily, an unusually high proportion of these seem to fit in the folio without duplicating existing holdings.
As a result, I have five new stocks to report this month, which may be a record.
Portfolio performance
I run this virtual portfolio using Stockopedia's Folio service. Unfortunately it's not currently possible to share private folios, so here's a snapshot showing how the current stocks are performing: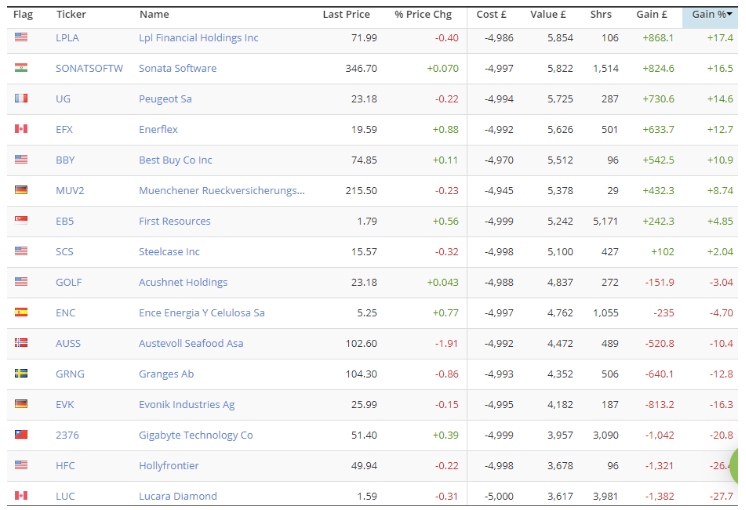 As you can see, the portfolio has regained some of the ground it lost last year, but is still running at an overall loss after 17 months: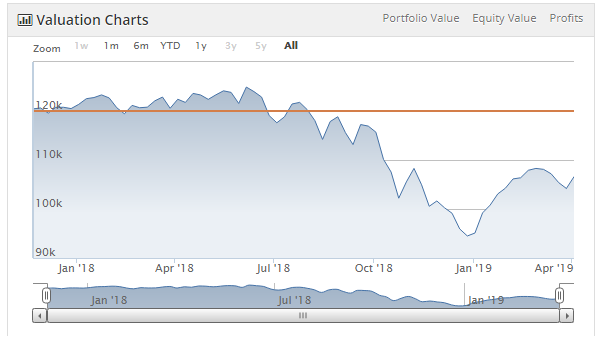 New selections
I'm hoping that the improving performance trend will continue. I would like to break even by the time the folio reaches its second birthday in November. We will see.
In the meantime, this month's additions should see the portfolio (almost) reach its full complement of 24 stocks.
This £5.5bn sports and leisure wear retailer appears to cater for the same sort of athleisure market as JD Sports and perhaps Sports Direct.
Around 70% of sales come from the USA, with the remainder coming from international markets. Although the company does have a UK website, Canada, Italy, France and Germany were listed as the only significant international markets in the firm's 2018 results.
All the main measures of quality and profitability look good for the shares: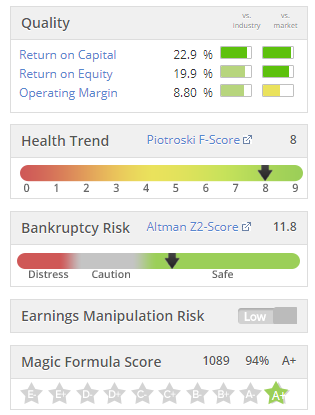 I'm especially pleased to see such a high Magic Formula Score, as this is a system I rate highly.
With a StockRank of 99, net cash and a forecast P/E of 12, I'm happy to add these shares to the international SIF.
This is a US pulp and paper group that operates in the pulp, paper and personal hygiene sectors. Example products include paper for office and specialty use, nappies and adult incontinence products, and pulp for customers such as tissue manufacturers.
Domtar…

Unlock this Article with a 14 day free trial
Already have an account?
Login here