Interquest
Can anything be done about these bunch of crooks?
I can't believe the depths the Chairman and Board (excluding the one Independent Director) have gone to steel this company from decent shareholders. 
All I know is that how they have acted is a complete and utter disgrace and wish that these people could be held accountable for their actions.
I despair!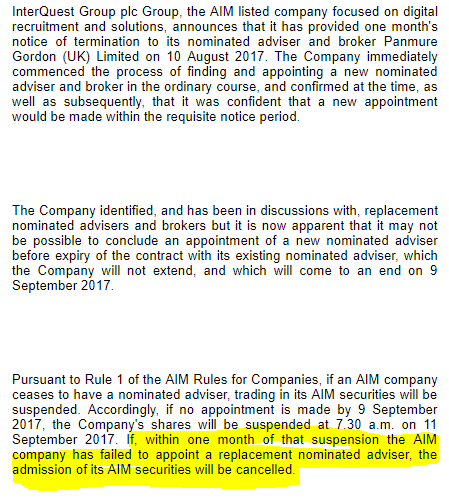 Finish reading with a 14 day trial
Already have an account?
Login here