Interquest plc - The End Game for Remaining Shareholders!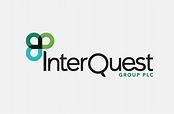 Share Price 19.5p

Market Cap £14.9 million                       


Proposed cancellation of trading on AIM

By taking the company private the minority shareholders are effectively being bullied by the major shareholders out of fair value for their shares.
Sorely tempted in the past 12 months to buy Interquest's shares after a big drop in the share price. I thought that today's stricter city regulations would ultimately see all shareholders being treated equally and fairly no matter the size of their holding.  Fairness would win out and the share price would shoot back up in value.
Legally, I suppose all shareholders are being treated equally, but not necessarily in the spirit of fairness.  So naive  I was on reflection to think that the share offered great upside for the contrarian investor.
Why did I think that?  Well,  I thought that once management's endgame was made public then the game was up and that the major shareholder could or would not go ahead with it.  The business would ultimately return to generating value for the benefit of all shareholders. Thankfully, I did not invest.
Since then, every which way possible was tried to achieve delisting including the sacking of the Nomad. A Nomad is a mandantory condition for keeping an AIM listing.  Even having to replace the Nomad did not deter their intended plans to continue to take the company private.
Further deals saw small shareholders being diluted and losing increasingly their power to veto any decision to delist.  The company's value was being destroyed. The longer you waited the more the share price fell. 
Questionable company acquisition deals were done which allowed dilutive shares being issued to "unfriendly" parties. This was the death knell. The Acquisition of Albany Beck Consulting Limited on April 5th, 2018 brought the endgame ever closer.
Following Admission, Gary Ashworth, will have an interest in 30,203,572 ordinary shares in the Company, equating to 58.16 per cent. of the voting rights in the Company. This includes the 22,544,070 ordinary shares held by Chisbridge Limited, the Company's major shareholder. James Constable, a Selling Shareholder, will have an interest in 5,613,898 ordinary shares, equating to 10.81 per cent. of the voting rights in the Company.
Proposed Cancellation of AIM listing …

Unlock this Article with a 14 day free trial
Already have an account?
Login here