Interview with a remarkable UK value investor and blogger, Richard Beddard of Interactive Investor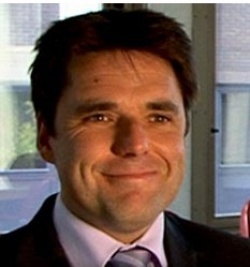 In the article Other sources of investment ideas I mentioned Richard Beddard and his Interactive Investor blog. Richard is without question the best source of investment ideas for small UK based companies on the internet. And best of all… His ideas, portfolio and analysis is all completely free. This article is an exclusive interview with Richard Beddard where he explains his investment approach, his biggest investment mistake and life as an investment blogger. I trust you will gain as much from the interview as I have.You can find Richards blog here: http://blog.iii.co.uk/. His column in the Money Observer magazine can be found here.
How did you get started in investing?


Richard Beddard: One of us had to work out what to do with our savings, and my wife wasn't showing much interest so back in the mid nineties I subscribed to 'Successful Personal Investing', a correspondence course. It was on paper, and I believe it still is.  Soon after, I set up an investment club at work with friends, and although we stopped investing together in the dot.com meltdown some of us still meet once a month. We even talk about investing occasionally!
Can you talk about your investment approach and how it has developed over time?
Richard Beddard: It's always been based on company fundamentals and financials as I don't really see how you can be an investor if you're not trying to understand businesses; how they make money, and what makes them go bust.  I briefly dabbled in charting in the early days, but couldn't make any sense of it. I describe my method as 'screening plus'.  I screen the UK market for companies that look cheap and financially strong and then investigate them further, mostly by reading their annual reports going back ten years. Different numbers tell different stories. The combination of a low valuation and high financial strength (improving profitability and leverage ratios, for example) are signs a company is recovering. 

Sometimes I'm looking for recovery, and sometimes consistent profitability and financial strength, which I might be willing to pay more for. Looking back ten years, I'm trying to establish whether the story the numbers are telling me is true and enduring, or just an artefact of creative accounting or the result of a particular, temporary, set of circumstances.  I describe my approach in more…

Unlock this article instantly by logging into your account
Don't have an account? Register for free and we'll get out your way
Disclaimer:
This content is provided to you for informational purposes only and any discussion of past performance of any security, other investment or investment strategy should not be considered as being indicative or a guarantee of future performance. Please do your own due diligence and discuss it with your financial advisor before making any investment decisions. It's your money and your responsibility. The information herein is not intended to be personal legal or investment advice and may not be appropriate or applicable for all readers. If personal advice is needed, the services of a qualified legal, investment or tax professional should be sought. The price and value of securities referred to on this Site will fluctuate.
---
---

FW Thorpe Plc is a United Kingdom-based company, which specializes in designing, manufacturing and supplying of professional lighting equipment. The Company operates in eight business segments based on the products and customer base in the lighting market. These segments include Thorlux, Lightronics Participaties B.V., Compact Lighting Limited, Philip Payne Limited, Solite Europe Limited, Portland Lighting Limited, TRT Lighting Limited and Thorlux Lighting LLC. The Company's business segments operate in four geographical areas: the United Kingdom, the Netherlands, the rest of Europe and the rest of the World. The Company's subsidiaries include Compact Lighting Limited, which designs and manufactures lighting solutions for retail applications; Philip Payne Limited, which designs and manufactures illuminated signs; Solite Europe Limited, which designs and manufactures cleanroom lighting equipment, and Portland Lighting Limited, which designs and manufactures lighting for signs. more »

LSE Price

Dewhurst plc is a United Kingdom-based company, which is engaged in the manufacture of electrical components and control equipment for industrial and commercial capital goods. The Company's segments based on business sectors include Lift, Transport and Keypad. The Company's geographical segments include United Kingdom, Europe, the Americas, Asia & Australia, and Other. The Company is a supplier of components to the lift, transport and keypad industries. Its subsidiaries include Dewhurst UK Manufacturing Ltd, Thames Valley Controls Ltd, Traffic Management Products Ltd (TMP), Dewhurst (Hungary) Kft, Dupar Controls Inc., Elevator Research Manufacturing Corp., Australian Lift Components Pty Ltd, Lift Material Australia Pty Ltd, Dual Engraving Pty Ltd and Dewhurst (Hong Kong) Ltd. more »

LSE Price

OneView Group plc, formerly Armour Group Plc, is a holding and investing company. The Company is engaged in the development and sale of cloud-based software products for use in retail estates. The Company's segments include OneView Commerce and Unallocated central costs. Its OneView Commerce segment is engaged in licensing of software and providing the related consulting, support and other services related to the software sold. The Company has operations in the United Kingdom, the United States, the Netherlands and Germany. Its subsidiaries include OneView Commerce Inc., Armour Automotive Group Limited, Enactor Americas and OneView Commerce DE GmbH. OneView Commerce Inc. offers Oneview Digital Store Platform, a cloud-based platform that provides associates with access to an omni-channel view of customers, orders, inventory, detailed product information and reviews. Oneview Digital Store Platform offers Point of Sale (POS), OneView Inventory solution and OneView Promotions Engine. more »

LSE Price