Interview with Amryt Pharma (AMYT)
This was originally published to subscribers at grahamneary.com. The company had just announced its final results for 2017 on Tuesday, April 17 2018.

Interview with Dr. Joe Wiley, CEO of Amryt Pharma (LON:AMYT)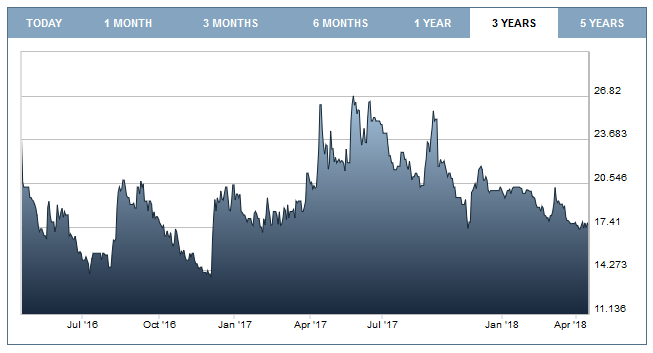 Share price: 17.5p
No. of shares: 275 million
Market cap: £48 million
Graham: Good morning, I'm speaking with Dr. Joe Wiley, co-founder of Amryt Pharma (LON:AMYT). I understand that you have a range of different activities at Amryt, but I was hoping we could talk firstly about your main revenue contributor at the moment, Lojuxta - a drug where you hold a European licence, along with distribution agreements.
Could you please give us a little bit of insight into the rare disease that Lojuxta treats, and how it works?
Joe: Sure. Absolutely, Graham, and good to chat to you.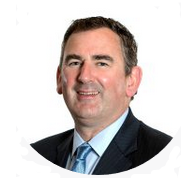 So, we are a commercial stage company focused on rare and orphan diseases, as you alluded to. Our lead commercial asset is Lojuxta. That is a drug that treats a very rare condition, called Homozygous Familial Hypercholesterolaemia or HoFH, which is a rare cholesterol disorder. Its genetic – that's what the 'familial' means and 'homozygous' means that you get a bad gene, effectively, from both your mother and your father.
HoFH is an extremely rare condition. It occurs somewhere between 1 in a million and 3 per million of the population and if you're unfortunate enough to inherit these two bad genes and get this disease, you are effectively born with super, super high cholesterol, which has deleterious effects throughout your life. Patients with this condition, left untreated, would start experiencing heart attacks and strokes by the age of ten to twelve. Untreated, life expectancy is roughly 18 years. With current standard of care treatments, life expectancy increases only to mid-forties. So it's a very severe condition.
We own the licence for sales of Lojuxta, which is a treatment for adults with HoFH, and our territory covers Europe, Middle East, North Africa, Israel and Turkey. We in-licensed this product from an American company in December 2016, and we released our results yesterday of how we've done with that product in terms of its revenues and we've increased the revenues. When we in-licensed the product, it was on…

Unlock the rest of this Article in 15 seconds
Already have an account?
Login here