Intriguing Developments at Ashley House Medical Properties: Two of what the doctor ordered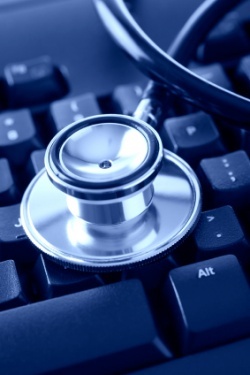 Is it time to take the tonic before someone else does?
AH Medical Properties (PLUS:AHMP), an investor in the modern doctors' surgeries and medical centres that we have all seen springing up around us, has just received its second bid approach in six months.
Not surprising, because among a tiny band of listed companies in its sector, AHMP's share rating has lagged considerably behind, despite that it has been growing the fastest, and owns properties whose valuations have beaten its peers, in a sector of the property market that has proved far more resilient than any other and is sought after by institutional investors.
AHMP has caught its MRSA-like bug in the PLUS market - where, with hindsight perhaps, a strategic mistake by its parent, AIM listed Ashley House Plc (LON:ASH) , left it as a separate company listed on Plus when it moved itself up to AIM. It is a moribund PLUS, coupled with a lack of research coverage leading to a 20% undervaluation of its shares compared with its peers, that has pushed AHMP onto the ambulance chasers' radar and not any intrinsic lack of health. In fact its rapid profits growth, having slowed recently, is due to resume this year. And with dividends growing much the fastest, the prospective yield two years out- on our estimates - is more than 8%. 
AHMP's market is sought after because the properties it invests in are precisely those that the NHS – backed by all political parties - has been strongly encouraging in order to move health provision closer to the patient (via cheaper Primary Care) and away from expensive Secondary (hospital) Care. As a result, a strong industry has developed to design and build the necessary surgeries, pharmacies, and health centres, which are then financed by the likes of AHMP and leased to GP's. Because their rents are backed by the NHS, which agrees where they are built, the sector has no voids, and no risk of the tenant failures that caused the 2008 crash in other commercial properties – which are still a long way from full recovery.
By contrast, the small, specialised, medical properties sector, according to valuers' data base IPD experienced only 1/5th of the drop in other commercial property values in 2008, and in 2009 outperformed even the latter's sharp recovery (which has now stalled). And within that index,…

Unlock this article instantly by logging into your account
Don't have an account? Register for free and we'll get out your way
Disclaimer:
This blog does not constitute investment advice and is for information purposes only. It has been prepared only from publicly available sources that are believed to be reliable. Any opinions estimates or forecasts, or forward-looking statements, are entirely those of the author. These opinions are subject to change, and FourSquare Research has no obligation to notify the recipients of this document of any such changes. The value of the security mentioned in this report can be subject to large swings and may in some situations become zero. Past performance of any securities is not necessarily a guide to future performance.
---
---
Ashley House plc is engaged in the supply of design, construction management and consultancy, primarily working with providers of health and social care on infrastructure developments from project inception to completion of construction and beyond. The Company's segments include Extra Care and Health. The Company is engaged in extra care housing and health property partner services, which allows to work with providers and commissioners in various sectors. The Company's solutions include GPSpace, LivingSpace, WellbeingSpace, EstateSpace, EnergySpace and VisitorSpace. The Company's GPSpace offers various projects, such as GP practices, pharmacies, opticians, various services and alternative therapies. LivingSpace is a solution for older people and those with learning, physical or sensory difficulties and mental health needs. WellbeingSpace enables the promotion of a community's health and social needs through various combinations, such as health centers and pharmacies. more »

LSE Price

Assura plc is a United Kingdom-based healthcare real estate investment trust (REIT). The Company is a primary care property investor and developer. The Company develops, invests and manages a portfolio of primary care medical centers across the United Kingdom. The Company's property portfolio includes Alwoodley Medical Centre, Leeds; Fleetwood Health and Wellbeing Centre, Fleetwood; Frome Medical Practice, Frome; Claremont Medical Centre, Surbiton; Elbury Moor Medical Centre; Grey Gable Surgery; Trellech Surgery; Bewdley Medical Centre; Malmesbury Primary Care Centre, Malmesbury, and Urmston Group Practice, Urmston. The Company's subsidiaries include Abbey Healthcare Group Ltd, Abbey Healthcare Property Investments Ltd, Assura Aspire Ltd, Assura Aspire UK Ltd, Assura HC UK Ltd, Assura Primary Care Properties Ltd and Assura Trellech Ltd. more »

LSE Price

MedicX Fund Limited is a closed-ended investment company. The Company is a holding company. The Company's investment objective is to achieve rising rental income and capital growth from the ownership of a portfolio of mainly modern, purpose built, primary healthcare properties. It invests in properties in accordance with the Company's investment objective. At least 90% by value of the properties held shall be in the form of freehold or long leasehold properties or the equivalent. At the time of investment, no more than 20% by value of the properties held shall be properties located in the Republic of Ireland. It has a portfolio of over 150 primary care properties across the United Kingdom. Its portfolio includes properties in regions, such as Eastern, East Midlands, London, North East, North West, South East, South West, West Midlands, Yorks & Humber, and Wales, Scotland & Ireland. Octopus Healthcare Adviser Ltd serves as an investment advisor to the Company. more »

LSE Price