Introducing the High-Yield Portfolio
This is part 1 of a new series about High Yield Portfolio (HYP) investing by legendary investment writer Stephen Bland written exclusively for Stockopedia.   Stephen Bland has been writing about systematic investing in the value and dividend income space for over a decade (we model one of his screens here). He has been using Stockopedia for some time to help with High Yield stock selection and we have invited him to write a series exclusively for Stockopedia readers, we hope you enjoy it….
Stephen will be presenting on the Stockopedia stand  at the London Investor Show at 3pm this Friday at Olympia.  If you still haven't signed up - you can claim a free ticket with the code STOCKOPEDIA at this link.
---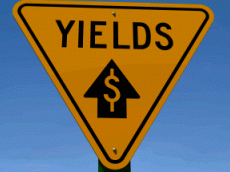 Let's get one question out of the way that may be bothering some readers. I promote the High Yield Portfolio strategy and I am also heavily invested in it myself, utilising the great majority of my investment capital. So this is a money and mouth job for me.
Consider also the fact that I am well old enough to be retired but I disregard the advice from some that people of my age with cash for investment should be moving away from equities. As with many aspects of my life, I'm doing the exact opposite of the standard counsel in this situation and have no hesitation in advocating a similar attitude to others. The older I've become, the more I've embraced equities but the key to this is that it is done in a structured way that minimises the risks.
That way is what I called the High Yield Portfolio (HYP) and so versatile did it prove it that I think it suits not only old farts like me desiring income but everyone from birth onwards who wishes to provide for their future.
So what is the HYP?
The simple answer is that it's an equity income strategy. If you don't need the dividends immediately, reinvest them until you do. But that's a very old idea. My contribution to it is the set of rules which govern construction and maintenance, at least one of which is highly controversial. Why choose equities for income rather than, say, bank deposits or bonds? Because of the potential, though not the guarantee, of shares to deliver an…

Unlock the rest of this article with a 14 day trial
Already have an account?
Login here