Is Dr. Copper Going To Confirm A Long-Term Mining Breakout?
 It is not only Oil that has proved strong in the Commodity space this year so far: Cocoa and Coffee have gained this year, as have a variety of Metals. Below, I present 5 charts that look at the breakout of base metals from their 2011-2013 bear market, which is also leading global mining companies higher. 
1. Industrial Commodities No Longer in Downtrend: 
Even Excluding Oil, Commodity Index Is Moving Higher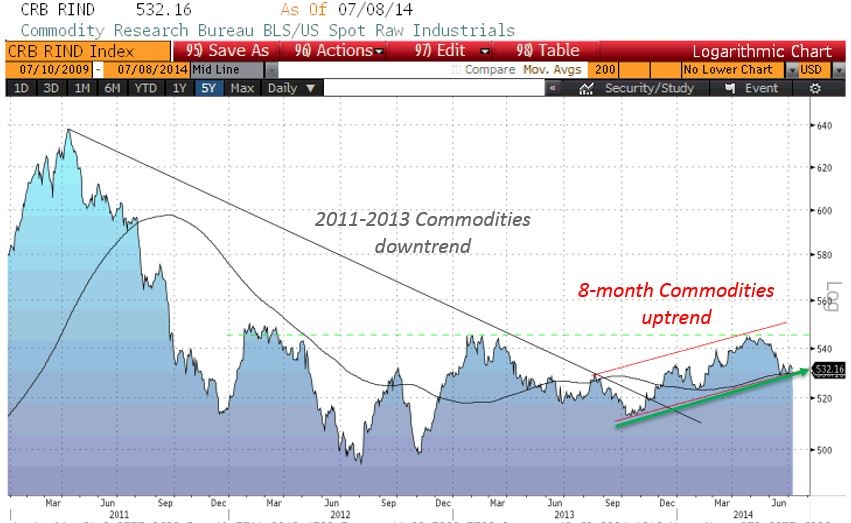 Source: Bloomberg
2. Base Metals Moving Higher (1): Aluminium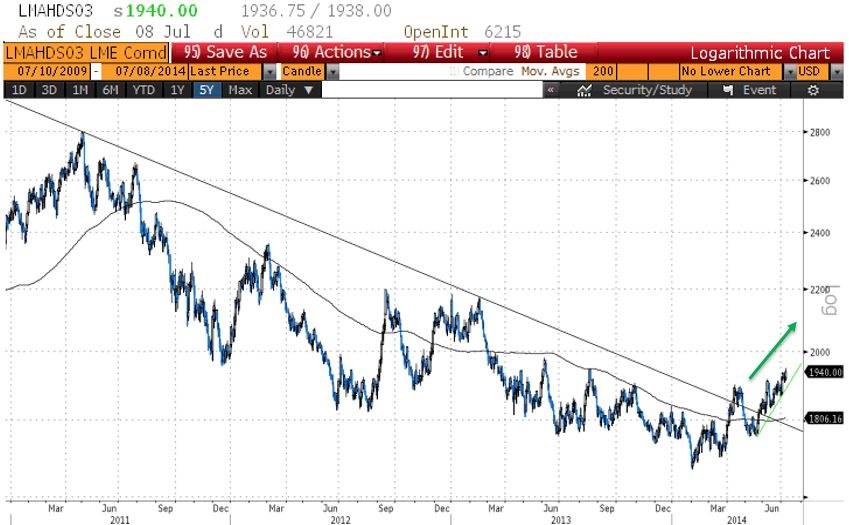 Source: Bloomberg
3. Base Metals Moving Higher (2): Nickel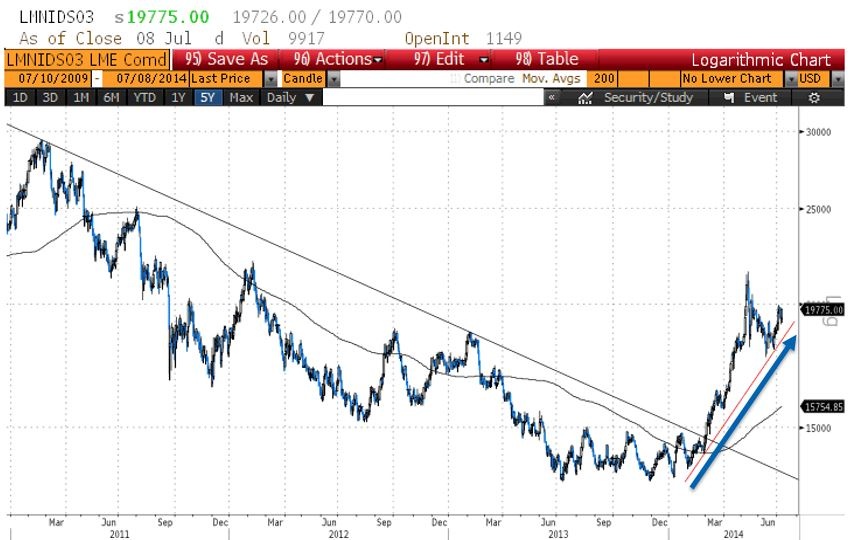 Source: Bloomberg
4. Copper Is The Most Important Signal:
Will (Dr.) Copper Now Also Break Out to the Upside?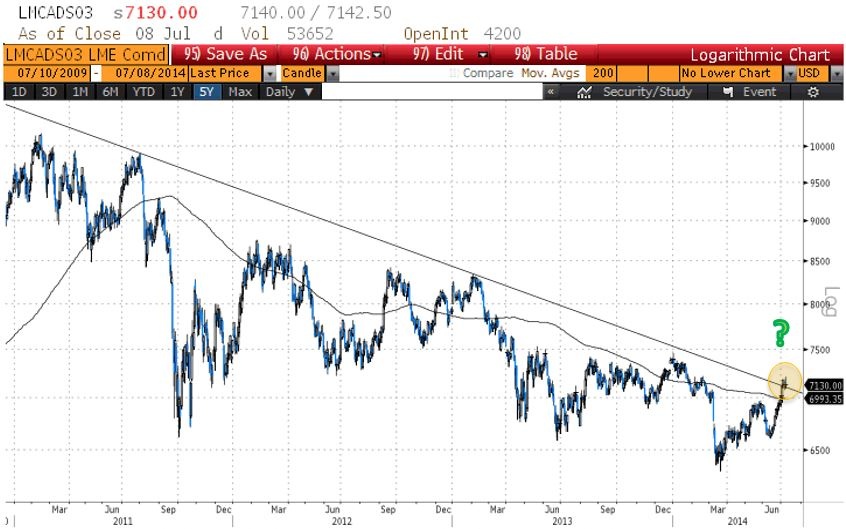 5. Miners Are Following The UpTrend in Metals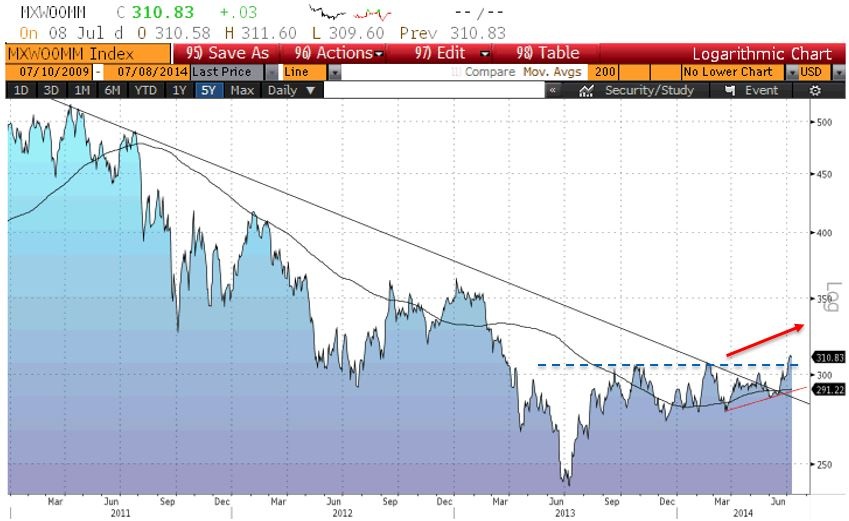 Macro Summary: 
Non-Oil Commodities Stronger: Industrial commodities are in an 8 month-long uptrend.
Aluminium & Nickel are both showing impressive recent price momentum.
Dr. Copper – the most important industrial metal – has yet to clearly break out of its 2011-14 downtrend: Key Macro Signal
Global Mining Companies Are Following Metals Trends Higher: but only tracking the broader stock market for now.
Base and Precious Metals Mining Could Be a New Multi-Year Mega Theme!
Stocks To Investigate on This Theme
Base Metals Exposure
Looking to the UK and European stock markets, there are a number of obvious candidates to play any continued upswing in base and precious metals prices. 
Within base metals (plus iron ore and coking coal), you can play the global diversified companies that are UK-listed including Rio Tinto (LON:RIO), BHP Billiton (LON:BLT) and Anglo American (LON:AAL) along with metals producer and trader Glencore (LON:GLEN). 
If you want more specific exposure to the copper price, then Antofagasta (LON:ANTO) and Kazakhmys (LON:KAZ).
Precious Metals Exposure
For gold and silver mining exposure, then you have an embarrassment of riches to choose from, including Fresnillo (LON:FRES), Polyus Gold International (LON:PGIL) and

Unlock the rest of this Article in 15 seconds