Bull markets are born on pessimism, grow on skepticism, mature on optimism and die on euphoria. The time of maximum pessimism is the best time to buy and the time of maximum optimisim is the best time to sell.
Sir John Templeton
Aviva (LON:AV.)
-Price 326.9
-Forecast Yield 7.71%
- Forward Cover 3.02
-Forward PE 4.3

BP (LON:BP.)
-Price 530.2
-Forecast Yield 7.04%
- Forward Cover 1.82
-Forward PE 7.6

United Utilities (LON:UU.)
-Price 521.5
-Forecast Yield 6.58%
- Forward Cover 1.7
-Forward PE 8.97

Scottish & Southern Energy (LON:SSE)
-Price 1082
-Forecast Yield 6.5%
- Forward Cover 1.49
-Forward PE 10.3

Severn Trent (LON:SVT)
-Price 1128
-Forecast Yield 6.29%
- Forward Cover 1.42
-Forward PE 11.21

Royal Dutch Shell (LON:RDSA)
-Price 1779.5
-Forecast Yield 6.25%
- Forward Cover 1.81
-Forward PE 8.86

National Grid (LON:NG.)
-Price 618
-Forecast Yield 6.23%
- Forward Cover 1.55
-Forward PE 10.38

Vodafone Group (LON:VOD)
Price 134.5
-Forecast Yield 6.01%
- Forward Cover 1.91
-Forward PE 8.73

British American Tobacco (LON:BATS)
Price 2033
-Forecast Yield 5.58%
- Forward Cover 1.54
-Forward PE 11.66

Glaxosmithkline (LON:GSK)
Price 1167
-Forecast Yield 5.53%
- Forward Cover 1.86
-Forward PE 9.69

Astrazeneca (LON:AZN)
Price 2879.5
-Forecast Yield 5.37%
- Forward Cover 2.58
-Forward PE 7.22
----------------------------------------------------------------------------------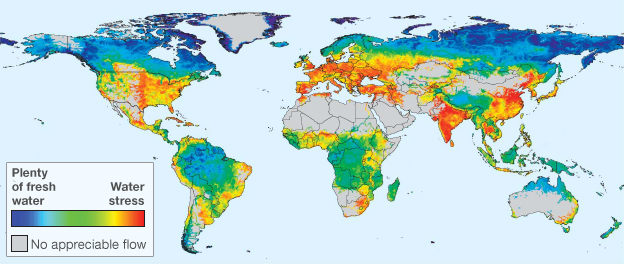 http://www.bbc.co.uk/news/science-environment-11435522
Investment Greats: Ben Graham
Philosophy
Graham's approach is based on the principle that, while markets are not good at pricing investments, over the long term the true value of businesses will be revealed. "In the short run, the market is a voting machine but in the long run, it is a weighing machine".
'Mr Market', as he described the emotional and irrational marketplace, sets share prices that you may not agree with, based on your fundamental analysis of a share's value. When Mr Market's price is sufficiently below your assessment of the share's value, you have the opportunity to buy with what he referred to as a 'margin of safety'.
Allowing yourself this margin of safety is in stark contrast to the 'greater fool theory' (note the lowercase 'f'), whereby people buy shares regardless of valuation in the hope of finding someone to buy them later at an even higher price. It's all about risk and reward.
Risk can also be mitigated to an extent by buying a portfolio of shares, so that even if some companies go bust, the overall return may still beat the market.
Selection criteria
In the mid 1970s, Graham and his colleague, James B. Rea, refined his ideas into ten criteria for selecting a portfolio:
1) earnings yield at least twice the AAA bond yield;
2) price/earnings ratio below 40% of the highest P/E ratio the stock had over the previous five years;
3) dividend yield of at least two-thirds the AAA bond yield;
4) share price below two-thirds of tangible book value per share;
5) share price below two-thirds of net current asset value per share;
6) total debt less than tangible book value;
7) current ratio greater than two;
8) total debt less than twice net current asset value;
9) earnings growth over the previous ten years of at least 7% per annum; and
10) a maximum of two annual earnings falls of 5% or more over the previous ten years.
If you want to trawl for shares meeting these criteria, ADVFN has filters that facilitate this; you can see the results of a recent search I did in this article. Finding shares that tick all these boxes is quite difficult, but tests 1), 3), 5), and 6) were deemed to be the most important.
The following were considered sell signals:
1) share price up more than 50% since buying;
2) share held for more than two years;
3) company stopped paying dividends; or
4) profits fell enough to make it overpriced by 50% or more on the earnings yield criterion.
http://www.fool.co.uk/news/investing/investing-strategy/2009/04/17/investment-greats-ben-graham.aspx
Books to Read
Investment Strategy:
Security Analysis - Benjamin Graham (HEAVY READING This is the old testament from the 'Dean of Wallstreet')

The Intelligent Investor - Benjamin Graham (HEAVY READING The New Testament)

Value Investing Made Easy - Janet Lowe (Easy read to see if you agree with the strategy)

The Rediscovered Benjamin Graham - Janet Lowe (Easy read with some late interviews that were interesting. I like this book.)

The Warren Buffett Way - Robert G. Hagstrom (Easy read and interesting examples of some of WB's great investments)

Buffettology - Mary Buffett and David Clark (An interesting slant on things. Easy Read)

The Essays of Warren Buffett - Warren E. Buffett (From the annual reports of his company Berkshire Hatherway. Fascinating).

Common Stocks and Uncommon Profits - Phillip A. Fisher (Regarded as an investment classic. Fisher was one of the greatest growth stock investors. Buffett says he's 85 % Graham and 15 % Fisher, which is a real compliment).

One Up On Wall Street - Peter Lynch (Peter has a gift for making it all sound simple. I think this book extols the benefits of understanding brands).


Management:
The Real Warren Buffett - James O'Loughlin (Buffett is so much more than an investor. What he has created in the management structure and culture of Berkshire Hathaway is truly unique).


Fraud:
The Smartest Guys In The Room - Bethany McLean and Peter Elkind (How it can all go wrong. The ENRON scandle. (A riveting read. You couldn't make this up).


Accounts: Interpreting Company Reports and Accounts - Geoffrey Holmes and Alan Sugden


History:
The Great Crash 1929 - John Kenneth Galbraith (Easy read. I think it's important to understand bubbles, crashes and investment history statistics. It may stop you being panicked out of a sound investment one day or help you avoid investing during the later stages of a bubble cycle).

The BZW Equity-Gilt Study (Facts and figures going back to 1918 on Equities, Gilts and the Cost of Living Index. Great for looking at corelations).

The Death of Inflation - Roger Bootle (Bootle saw the change coming 10 years ago, while inflation was still raging. He's a genius economist imo).

A Very English Deceit - Malcolm Balen (The South Sea Bubble and an excellent account of how London's financial power house started in the early 1700's. Insurance companies and share traders in coffee shops, no less).
20 years of dividends and still going strong
Here's its pick of 20 UK companies that have at least held their annual dividends since 1990, together with their forecast payouts for financial years 2010, 2011 and 2012:
Name
Sector
Price
(p)
Dividend
2010
Dividend
2011
Dividend
2012
Vodafone Group
Mobile Telecoms
180
8.3
8.9
9.5
Royal Dutch Shell
Oil & Gas Producers
2,145
107.2
111.2
118.0
Tesco
Food Retailers
403
13.1
14.9
16.0
Schroders
General Financials
1,851
34.0
37.0
40.0
Serco Group
Support Services
553
7.2
8.0
8.8
Meggitt
Aerospace & Def.
349
8.6
9.2
10.0
Cobham
Aerospace & Def.
209
6.0
6.6
7.3
Derwent London
REITs
1,552
29.4
32.1
35.0
PZ Cussons
Personal Goods
360
5.9
6.4
6.9
Spirax Sarco
Engineering
1,843
41.2
45.3
49.8
Halma
Electronics
340
8.5
9.1
9.8
Close Brothers Group
General Financials
858
39.0
39.0
39.0
Brown N Group
General Retailers
280
10.8
12.3
13.5
Rathbone Brothers
General Financials
1,150
42.0
42.0
42.0
Greggs
Food Retailers
480
17.5
18.6
19.9
Daejan Holdings
Real Estate
2,781
74.0
74.0
74.0
AG Barr
Beverages
1,150
23.1
24.5
25.7
Cranswick
Food Producers
850
25.0
27.5
30.2
Oxford Instruments
Electronics
617
8.4
8.8
9.3
http://www.fool.co.uk/news/investing/2011/02/08/dividend-heroes-that-keep-on-delivering.aspx?source=ufwflwlnk0000001
Disclaimer:
As per our Terms of Use, Stockopedia is a financial news & data site, discussion forum and content aggregator. Our site should be used for educational & informational purposes only. We do not provide investment advice, recommendations or views as to whether an investment or strategy is suited to the investment needs of a specific individual. You should make your own decisions and seek independent professional advice before doing so. The author may own shares in any companies discussed, all opinions are his/her own & are general/impersonal. Remember: Shares can go down as well as up. Past performance is not a guide to future performance & investors may not get back the amount invested.
---
---

National Grid plc is an electricity and gas utility company focused on transmission and distribution activities in electricity and gas in both the United Kingdom and the United States. The Company's segments include UK Electricity Transmission, which is engaged in high voltage electricity transmission networks in Great Britain; UK Gas Transmission, which is the gas transmission network in Great Britain and United Kingdom liquefied natural gas (LNG) storage activities; UK Gas Distribution, which includes approximately four of the eight regional networks of Great Britain's gas distribution system, and US Regulated, which includes gas distribution networks, electricity distribution networks and high voltage electricity transmission networks in New York, and New England and electricity generation facilities in New York. Its other activities relate to non-regulated businesses and other commercial operations not included within the above segments. more »

LSE Price

Severn Trent Plc treats and provides water and removes wastewater in the United Kingdom and internationally. The Company provides clean water and wastewater services through its businesses, Severn Trent Water and Severn Trent Business Services. It operates through two segments: Regulated Water and Waste Water, and Business Services. The Regulated Water and Waste Water segment includes Severn Trent Water Limited's wholesale operations and household retail activities, and related support functions. The Business Services segment includes the Operating Services businesses in the United States, the United Kingdom, Ireland and Italy; its renewable energy business, and Severn Trent Water Limited's non-household retail business. The United Kingdom Operating Services provides contract services to municipal and industrial clients, and the United Kingdom Ministry of Defense (MOD). The United States Operating Services provides contract services to community, municipal and industrial clients. more »

LSE Price

Aviva plc is a holding company. The Company provides customers with long-term insurance and savings, general and health insurance, and fund management products and services. Its segments include United Kingdom & Ireland; France; Poland; Italy and Other; Canada; Asia; Aviva Investors, and Other Group activities. The United Kingdom and Ireland segment consists of two operating segments: Life and General Insurance. The principal activities of its French operations are long-term business and general insurance. Its Poland Activities in Poland consist of long-term business and general insurance operations. Its Italian operations are long-term business and general insurance. The principal activity of the Canadian operation is general insurance. Its activities in Asia consist of its long-term business operations in China, India, Singapore, Hong Kong, Vietnam, Indonesia, Taiwan and international operations. The Aviva Investors segment offers a range of asset management services. more »

LSE Price