Jeffrey Towson – on becoming a Global Value Investor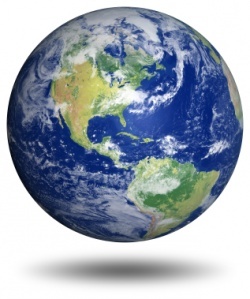 Until 2009, Jeffrey Towson was Head of Direct Investments Middle East/North Africa and Asia Pacific for Prince Waleed arguably the world's no.2 investor and nicknamed by Time magazine as the "Arabian Warren Buffett". While many investors are advised to have some emerging markets coverage in their stocks and share portfolios via various investment funds and ETF's, global value investor Jeffrey Towson instead suggest that successfully going global as a value investor requires successfully going direct.
He believes "going global" as a value investor means exponentially increasing your potential opportunities. However, experienced investors are finding themselves on rapidly changing and increasingly unfamiliar terrain.Issues like: when sitting in New York or London, can you really go long in China? Isn't getting accurate information a problem?  Isn't the absence of rule-of-law in many places a problem? What about the fact that there is often no real separation between commercial and government activities?
Most private investors with global ambitions look at China, India, Brazil, Russia and other places and are rightly cautious. Some investors decide to avoid the perceived risks by avoiding these markets altogether. Or they limit themselves to short-term and liquid strategies. Or they try to invest in an indirect way, such as buying an international retailer such as Tesco's with significant exposure to the emerging markets.
Going direct - five common "going global problems"
Jeffrey Towson formulates five problems aspiring global value investors need to overcome when considering going global, including:
Problem 1: Limited access to investments.
Towson suggest following Buffett's most important lesson: that you accumulate wealth by targeting the most mispriced assets and going long. Market inefficiencies are your best targets while time is your best ally.
Most of the really mis-priced assets in developing economies are private however. And these tend to be fairly tightly held – often by conglomerates, state-owned-enterprises and owner-managers.  Even Warren Buffett was denied in his request to buy 25% of Shenzhen-based BYD (he ultimately got 10%). Getting access  is a primary problem when going global.
Problem 2: Increased uncertainty in the current intrinsic value
Most developing economies are characterised by increased uncertainties and instabilities. The markets and companies are developing quickly. Government actors are changing the rules or disappear overnight altogether. Information is limited and inaccurate. This all plays out in a greater uncertainty  when calculating intrinsic value.
Problem 3: Increased long-term uncertainty, including worries about instability
The previous problem becomes even larger…

Unlock this article instantly by logging into your account
Don't have an account? Register for free and we'll get out your way
---
---

Tesco PLC (Tesco) is a retail company. The Company is engaged in the business of Retailing and associated activities (Retail) and Retail banking and insurance services. The Company's segments include UK & ROI, which includes the United Kingdom and Republic of Ireland; International, which includes Czech Republic, Hungary, Poland, Slovakia, Malaysia and Thailand, and Tesco Bank, which includes retail banking and insurance services through Tesco Bank in the United Kingdom. The Company's businesses include Tesco UK, Tesco in India, Tesco Malaysia, Tesco Lotus, Tesco Czech Republic, Tesco Hungary, Tesco Ireland, Tesco Poland, Tesco Slovakia, Tesco in China, Tesco Bank and dunnhumby. The Company's brands include Finest, Everyday Value, Chokablok and Technika. Finest and Everyday Value are the two food brands in the United Kingdom. The Company offers a range of personal banking products, principally mortgages, credit cards, personal loans and savings. more »

LSE Price