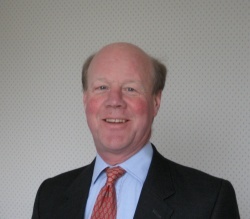 Kalimantan Gold Corp Ltd (LON:KLG) is a junior exploration company primarily focused on Indonesian gold, copper and coal.  Kalimantan Gold has recently announced that it has entered into a binding letter of intent with Tigers Realm Minerals relating to its Jelai Gold project and also a memorandum of understanding with a major mining company with regard to its copper project.
Following the two recent announcements Gerald Cheyne, the Kalimantan Gold Director of Corporate Development, has taken time out to discuss various aspects of the business, including, the Jelai Gold project, KSK CoW copper project, IBP Coal concession, company exposure, market sentiment and sourcing new projects in Indonesia.
Q1. Briefly, could you describe Kalimantan Gold's history, business model and mission?
The Company began operations in Kalimantan, the Indonesian part of Borneo, in mid 1990's.  It was brought to the TSX.V in the late 1990's but suffered from Canadian investors' loss of interest in Indonesia following the Bre-X scandal.  For the first 10 years it explored the KSK CoW site, undertaking 36000 metres of drilling.  In 2006 it acquired its gold prospect and in 2007 came to AIM.
KLG's mission is to identify early stage opportunities, prove their potential and then develop them through joint ventures with larger parties.  It has a wide range of contacts in Indonesia, especially Kalimantan, and its business model is to use these to create wealth for its shareholders.
Q2. How did Kalimantan Gold acquire its Jelai Gold and KSK Contract of Work Copper projects?
We acquired the Jelai Gold prospects from Indo China Gold, now Ivanhoe, in 2006.  Indo China had begun drilling in the early 1990's but had to leave when Suharto's government fell.  Our KSK Contract of Work dates back to the mid 1990's. Mansur Geiger, our principal geologist, discovered the site and KLG then applied for an exploration and mining permit.
Q3. What is the current situation and plan for the Jelai Gold project?
There are 12 prospects within the Jelai system.  Drilling to date has been at the Mewet prospect, which is a narrow vein low sulphidation system. Significant intercepts have already been found, including 5.0m at 15.84g/t Au & 81.19g/t Ag (incl.0.75m at 62.27g/t Au & 256.0g/t Ag), 5.98m at 24.70g/t Au, 6.9m at 24.7g/t Au & 2.74g/t Ag (incl. 5.65m 29.88g/t Au & 27.09g/t Au.  We have just signed…

Unlock this article instantly by logging into your account
Don't have an account? Register for free and we'll get out your way
Disclaimer:
This content has been created for information purposes only, and is NOT, in any way, a recommendation to invest.  This communication is a snapshot of a certain aspect of a discussed business at a moment in time, and is merely a basic starting point for research.  The article/thread has been created with honesty and integrity in mind and is based on publically available information sourced in relation to the title, such as from, RNS announcements, published reports, management comments, analyst reports, media coverage etc.  To this extent the author who has written the piece in good faith accepts no liability for the accuracy of the information and urges all readers to verify the content independently.  Please note that the value of investments may fall or rise and you may not get back the amount originally invested, or in some cases your investment may be wiped off altogether.  When investing, bear in mind that past performance is not a guide to future performance and that qualified independent financial advice should be sought before buying or selling shares.  The Author of this article may hold shares in the companies discussed.
---
---

Asiamet Resources Limited, formerly Kalimantan Gold Corporation Limited, is a Canada-based exploration-stage company. The Company's principal business activities include the acquisition, exploration and development of mineral properties in Indonesia. The Company operates through mineral exploration and development segment. The Company has over three principal areas of interest, which include the KSK Contract of Work (KSK CoW) in Central Kalimantan with multiple copper and gold prospects, including the BKM Deposit that has mineral resources; the Beutong Izin Usaha Pertambangan (Beutong IUP) on the island of Sumatra, Indonesia, which covers approximately two porphyry copper-gold-molybdenum prospects (West and East Porphyries) and the Beutong Skarn (copper-gold) prospect, and the Jelai Izin Usaha Pertambangan (Jelai IUP) epithermal gold prospect in North Eastern Kalimantan, Indonesia. The Company's subsidiaries include Indokal Limited and PT Pancaran Cahaya Kahaya, among others. more »

LSE Price