Keywords Studio (KWS) short interest and director deals
I received a Research Tree alert today as Keyword Studios Keywords Studios (LON:KWS) (I hold) had passed a percentage threshold of institutional short interest putting them 26th position in the top shorted stocks at 4.05%. Their historical short position chart shows they've been up to about 7% ish.
I'm trying to figure out why this or indeed any particular stock might be shorted in this way when the Stockopedia stats and also all research I do seem so positive?
One thing that caught my eye was Directors Dealings which showed the last time a director bought any shares in Keywords was over two years ago in December 2018. Does this seem odd or unusual given the positive acquisitions, profit, cashflow and position in the market?
If anyone has any introduction to short positions when a company seems, on the face of it, to have such growth potential I would be really interest in finding out a bit more and if anyone has a specific view on Keywords Studios (LON:KWS) and directors dealing that would be much appreciated.
Cheers.
Here's the directors dealings from Stockopedia: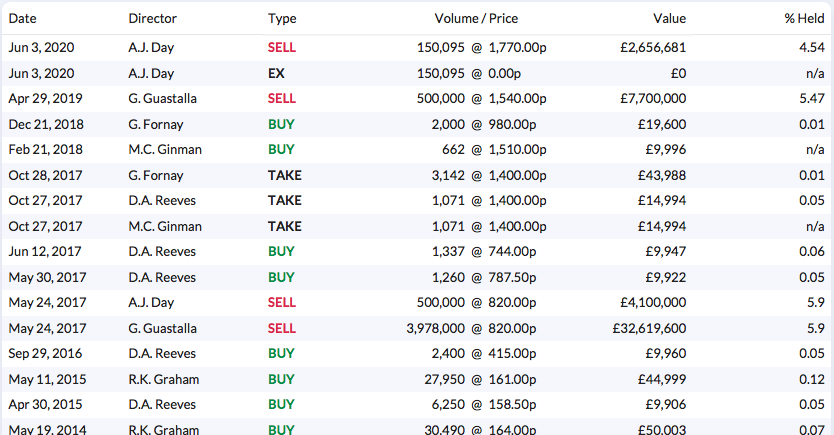 Unlock the rest of this article with a 14 day trial
Already have an account?
Login here