Knowing when to sell a stock is always difficult!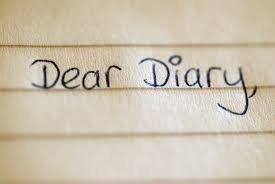 My Weekend Diary

Many years ago,  I made that rare trip to the big city.  My sole purpose was to visit my stockbroker's office to get some advice on stocks. In the reception area was the receptionist and a client seating area. The receptionist had the simple task of informing staff that particular clients to their offices had arrived and were waiting down in reception for them.
On the receptionist's desk, visitors could view the latest morning stock price movements on single A4 sheets. Making polite conversation, I asked the receptionist why XYZ Ltd stock was rising so much on the market.   Her response was because more people were buying than selling.   Obviously, a lady of few words, with no knowledge of stocks.  I reckoned her job description was to greet clients and answer the phone only.  I decided to give her one last chance to redeem herself and asked why another company MNOP Ltd was falling so much. She replied, it was because more people were selling than buying.  Hmm...., I thought to myself.  I hope that stockbroker arrives soon!
The stockbroker duly arrived down with a few analyst reports under his arm. He spoke confidently in business jargon about what particular stocks he would recommend at the moment?  I asked him about the rising XYZ Ltd share price.  The same stockbroker's considered opinion was that the stock was now overbought and that some profit taking was in order.  Among the stocks, he recommended buying was the falling MNOP Ltd shares. He considered the company's fundamentals to be sound.  Buying now represented even better value after the recent drop.  
Needless to say, the  value MNOP Ltd share price kept on falling and the relatively expensive share XYZ Ltd that was rising, kept on rising.  Some time later, I began to wonder whether the receptionist was very much underpaid given her insight into the stock market .
All investors by their nature are bargain hunters.  We are often attracted to buy cheap stocks that have good fundamentals with a falling share price.  Surely, we should consider that insiders, such as management, institutions and other large shareholders would be in a far better position to make a judgement call on an individual company's prospects.  As seasoned or novice investors, we tend to overvalue our initial analysis of the company against a market trend.
Reality Check!
These days investors can do their own…

Unlock the rest of this Article in 15 seconds
Already have an account?
Login here