Lancashire Holding: A Hot Pot Yield!
Who's next in the Lloyds insurance serial takeover saga? First Catlin (LON:CGL) is acquired by US reinsurer XL for over 700p per share, then last week Brit (LON:BRIT) accepts a bid from Canadian insurer Fairfax Financial for over 300p per share (post dividend payment), both handsome premia to the pre-bid share price! 
Clearly the global catastrophe insurance market is consolidating fast, as besides these two acquisitions, there have already been two other deals in the US reinsurance sector (RenaissanceRe buying Platinum Underwriters, and Axis Holding merging with PartnerRe).
1.       Catlin and BRIT have been kind to their shareholders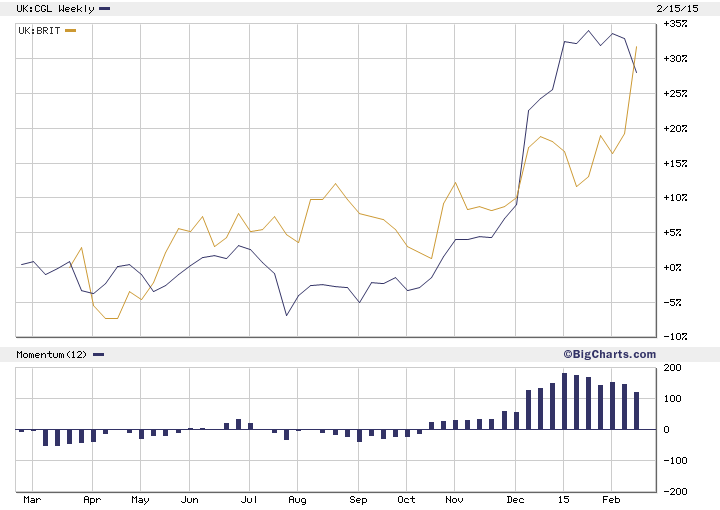 Source: Bigcharts.com
Of the big five listed Lloyds insurers, that leaves only Beazley (LON:BEZ), Novae (LON:NVA) and Lancashire Holdings (LON:LRE). According to Bloomberg, bid speculation is already swirling around both Lancashire and Novae. Of these three, I am focusing on Lancashire as an attractive investment for a number of reasons, including its status as a potential takeover target.
What exactly does Lancashire do?
But first, a little background on this stock: Lancashire Holding is a Lloyds insurer that offers global specialty insurance and reinsurance products, principally in the fields of Property, Energy, Marine and Aviation. Its two main property reinsurance products include retrocession written on either a single territory or worldwide basis, and catastrophe excess of loss.
3 Reasons to Like Lancashire: Takeover Target, Pumped-Up Profitability, Dishy Dividend
First of all, catastrophe reinsurance (where insurance companies like Aviva pay specialist reinsurance companies like Lancashire) is very profitable - after all, this is why the world's greatest investor, Warren Buffett, operates in this insurance segment with the General Re subsidiary of his company Berkshire Hathaway.
The four merger & acquisition deals listed above highlight that this industry is becoming all about economies of scale – i.e. the bigger you are, the more profitable you are as you can demand higher insurance premiums for the risk you take on. In the UK Lloyd's insurance market, Lancashire, Novae and Beazley all appear to be viable takeover targets.
Impressive Growth Record
Lancashire has posted impressive growth since 2006, underlined by the impressive long-term growth in book value that the company has achieved, a cumulative 375% growth rate over the last 9 years (Figure 2).

Unlock the rest of this Article in 15 seconds
Already have an account?
Login here