Lessons from MF Global: has the market mechanism been broken?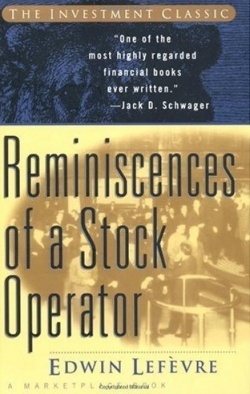 During our spare moments reading apparently 'anoraky' financial books, we come across the odd gem that we excitedly recommend to our friends for a week or two in a flush of enthusiasm. One of our favourites is 'Reminscences of a Stock Operator' by Edwin Lefèvre, that is meant to document a series of conversations between the great trader, Jesse Livermore, and an unusually market savvy journalist.
Reading Reminiscences of a Stock Operator one is left with a real appreciation of the irresistible nature of speculation, perhaps gambling, for humans and our fascination with the market. We also felt an appreciation of how the casino is generally the winner, and in this case that Wall St has been piking the people for generations. The dynamic seemed to be built upon money made in the wider economy being poured into Wall St, with not as much as had been hoped returning. The system did not eat itself though.
Our thoughts returned to this issue and whether the system was becoming more in danger of risk from itself and within with the failure of MF Global. Did anyone else watch the testimony of John Corzine and think, how did we get here? How was a CEO of such a business unable to account for so many significant events and issues? Where is all the money?
What is so shameful is that such a regulated financial business was legally permitted to leverage and speculate with client funds as Harry Markopolos points out. During these musings our thoughts were sharpened and lead by an interview with one of the best known traders in the gold market, Jim Sinclair. Jim is a figure of reverence in the markets and is always worth listening to. He forecast a gold price of $1650/ounce and greater in 2000 when this was almost unthinkable and gold investors were derided as hayseeds with a wish to be parted with their capital.
Rather poetically Jim Sinclair also has a link to Jesse Livermore. His father Bert Seligmann was in fact business partners with Livermore. During an interview Jim sets out how the MF collapse is totally different to the failure of a retail facing institution, and as such its implications are markedly different and potentially greater. This failure within the core of the system has burnt some of its most…

Unlock this article instantly by logging into your account
Don't have an account? Register for free and we'll get out your way
Disclaimer:
All articles and information published by executives of The Real Asset Company are to inform and aid your thinking and investment decisions, not lead them. Information or data included here within may already be out of date or touch, and must be verified by you elsewhere, should you choose to act on it. 
---
---