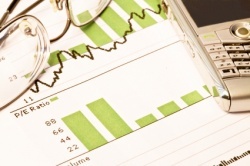 Following on from a previous excursion into Return on Equity, and the very good debate which ensued on, I have been pondering further on how to identify and recognise what constitutes a great company.
Why Great?
It sounds like a redundant question, but why the interest in great companies? To paraphrase the likes of Buffett and Co, they would rather buy a great business at a fair price, rather than a fair business at a great price.
This makes perfect sense as the stronger a business is (and is likely to remain so in the future), the stronger the likelihood that future profitability will increase. Get the quality business at a discount and then you can make a killing a la Greenblatt.  I may have come to it a bit late, but there seems to have been a lot of excellent analysis and discussion around the subject recently, particularly with UK Value Investor's screening based on ROE and other attributes, and Richard Beddard's Herculean efforts in attempting to apply Greenblatt's Magic Formula to the UK with ROA being a key component. I have been taking a closer look at other ratios that are commonly used alongside ROE. 
Useful Tools for the Tool-kit?

1 - Return on Assets (ROA). ROA = Adjusted Net Income / Total Assets

Adjusted Net Income = PAT + Interest (and the tax effect) - to show (kind of) operating profits without the cost of the capital base (ie interest)

Total Assets = Net Assets (opening or average)

Observations. Trying to adjust for interest and the tax effects is fiddly (Sharelockholmes in its ROTA calculation gets around this by using EBIT (I think)). Net Asset Value will include book values of intangibles and goodwill, and fixed assets, all of which may be very detached from market value.

2 - Return on Capital (ROC)

ROC = EBIT / (Net Working Capital + Tangible Assets )

NWC = net current assets/liabilities - ie stock + debtors + cash - current liabilities. Cash should be operating cash

TA = opening or average book value of Tangible Assets

Observations. This is very similar to Greenblatt's Magic Formula measure, although adjusting for surplus cash remains problematic. At least intangibles and goodwill are excluded from Assets, but there is still the issue of tangible assets at book cost. Maybe…

Unlock this article instantly by logging into your account
Don't have an account? Register for free and we'll get out your way
Disclaimer:
IMPORTANT - this blog acts as a commentary for my own analysis of publicly available information on companies that interest me. It does not constitute any recommendation to buy or sell any shares or investments that I may or may not hold. If you want professional advice, go to a broker (who has the necessary authorisation and professional indemnity insurance!)
---
---

AstraZeneca PLC (AstraZeneca) is a biopharmaceutical company. The Company focuses on discovery and development of products, which are then manufactured, marketed and sold. The Company focuses on three main therapy areas: Oncology, Cardiovascular & Metabolic Disease (CVMD) and Respiratory, while selectively pursuing therapies in Autoimmunity, Infection and Neuroscience. In CVMD, it is expanding its portfolio into the cardiovascular-renal area with late-stage assets, such as ZS-9 and roxadustat, as well as investing to explore the benefits of its SGLT2 and GLP-1 franchises in chronic kidney disease (CKD) and heart failure (HF). The Company has approximately 40 projects in Phase I, including 29 new molecular entities (NMEs), and 11 oncology combination projects. It has approximately 40 projects in Phase II, including 25 NMEs; four significant additional indications for projects that have reached phase II, and seven oncology combination projects. more »

LSE Price

Unilever PLC is a fast-moving consumer goods (FMCG) company. The Company's segments include Personal Care, which primarily includes sales of skin care and hair care products, deodorants and oral care products; Foods, which primarily includes sales of soups, bouillons, sauces, snacks, mayonnaise, salad dressings, margarines and spreads; Home Care, which primarily includes sales of home care products, such as powders, liquids and capsules, soap bars and a range of cleaning products, and Refreshment, which primarily includes sales of ice cream and tea-based beverages. The Company's geographical segments include Asia/AMET/RUB, The Americas and Europe. Its brands include Axe, Dirt is Good (Omo), Dove, Family Goodness (Rama), Heartbrand (Wall's), Hellmann's, Knorr, Lipton, Lux, Magnum, Rexona, Sunsilk and Surf. The Company operates in more than 100 countries, selling its products in more than 190 countries. The Company operates approximately 310 factories in over 70 countries. more »

LSE Price