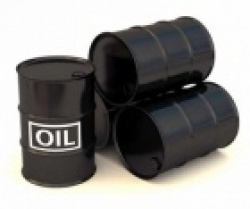 Magnolia Petroleum (LON:MAGP) the AIM listed independent oil and gas exploration and production company recently provided its shareholders with a positive update concerning its participation in the Hawkins Field Unit, located in Wood County Texas, alongside the operator, oil and gas major ExxonMobil (NYSE:XOM).  Magnolia Petroleum with their 0.01543 per cent working interest in the project, informed the market that a new nitrogen rejection unit plant is expected to be operational as of next month, with ExxonMobil the operator anticipating a boost in field production rates from 5,400 bopd to between 6,000-7,000 bopd and an increase in gas production to between 20,000-25,000 mcfs/d. 
Magnolia Petroleum, who note that the Hawkins Field Unit contains the largest Proved 2P oil and gas reserves among Magnolia's interests were clearly buoyed by the ExxonMobil operational update, which also suggests that the new nitrogen rejection plant will increase the life of the field by up to 25 years and lead to the recovery of up to a further 40 million boe.  Commenting on the targeted increase in production announcement, Magnolia Petroleum COO, Rita Whittington said; [1]
"We are highly encouraged by the results of our participation with ExxonMobil in the NRU plant, which is expected to significantly raise the efficiency of the Hawkins field. We look forward to receiving the production results. The Hawkins field is one of Magnolia's largest assets in terms of both gross and net proved 2P reserves and meaningful additional revenues will be generated. These will be channelled to fund the development of our extensive and highly prospective portfolio of assets in the prolific Bakken/Three Forks Sanish hydrocarbon formations, North Dakota, the producing Hunton and Woodford formations in Oklahoma and the oil rich Mississippi also in Oklahoma where we participate with other major oil and gas companies including Marathon, Chesapeake and Hunt Oil."

 
AIM Listing & Broker View
Magnolia Petroleum who raised £1.2m as a part of its 25 November 2011 UK listing move from the Plus market to the AIM, is based in Tulsa, Oklahoma and has non-operated interests in two unconventional resource plays in North America, namely the Bakken and the Woodford.  Magnolia Petroleum is also vying through plans to acquire new acreage, to work as an operator in the nascent Mississippi Lime Play. During 2011 Magnolia Petroleum participated with Chesapeake in a successful…

Unlock this article instantly by logging into your account
Don't have an account? Register for free and we'll get out your way
Disclaimer:
This content has been created for information purposes only, and is NOT, in any way, a recommendation to invest.  This communication is a snapshot of a certain aspect of a discussed business at a moment in time, and is merely a basic starting point for research.  The article/thread has been created with honesty and integrity in mind and is based on publically available information sourced in relation to the title, such as from, RNS announcements, published reports, management comments, analyst reports, media coverage etc.  To this extent the author who has written the piece in good faith accepts no liability for the accuracy of the information and urges all readers to verify the content independently.  Please note that the value of investments may fall or rise and you may not get back the amount originally invested, or in some cases your investment may be wiped off altogether.  When investing, bear in mind that past performance is not a guide to future performance and that qualified independent financial advice should be sought before buying or selling shares.  The Author of this article may hold shares in the companies discussed.
---
---

Magnolia Petroleum Plc is a holding company, which provides direction and other services to its subsidiaries. The Company's geographical segments include the United Kingdom (UK) and the United States of America (USA). It is engaged in oil and gas production and exploration in the United States. It is focused on acquiring and developing leases in the United States onshore formations. The Company has approximately 146 wells. Its projects include Bakken/Three Forks Sanish Formation in North Dakota, Woodford/Hunton oil formations in Oklahoma, and Mississippi Lime Play. The Bakken/Three Forks Sanish Interests target the Bakken formation, which comprises approximately three separate reservoirs, and the three Forks Sanish Formation. The Company holds leases in respect of approximately 67,200 gross mineral acres, giving rights to participate in the drilling of wells located in central Oklahoma. The Company holds leases covering approximately 5,500 net mineral acres in Mississippi Lime. more »

LSE Price