Market Musings 02/08/20: Dollar Doldrums, Soaring Silver
US Dollar in the Doldrums

Trend 1 in July: the persistent weakness of the US dollar, against:
FX: Euro, Yen, even Sterling!
Precious metals: Gold, Silver
Cryptocurrencies: Bitcoin, Ethereum
Just check out this monthly chart of £UUP, the US dolalr ETF that tracks a basket of US dollar against euro, yen, sterling etc.
US Dollar ETF takes a dive in July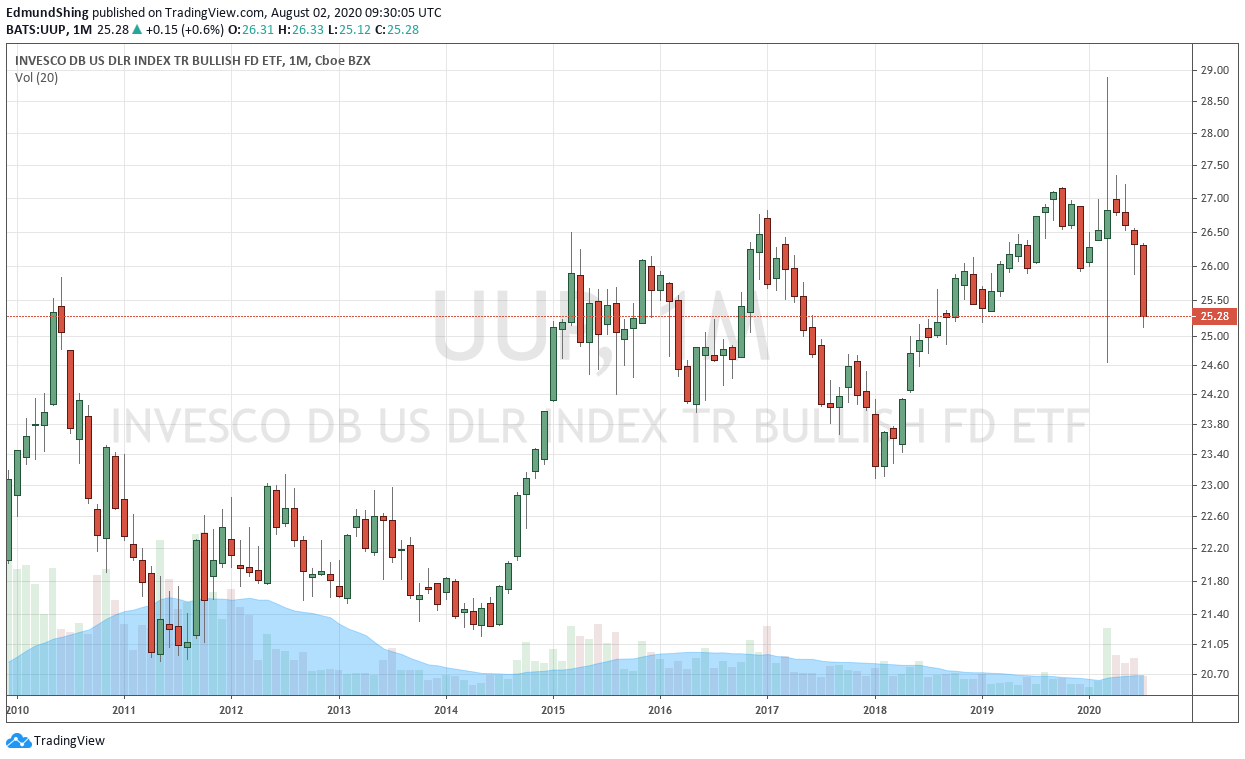 The uptrend in £PHSP physical silver over July hs been breathtaking, with silver mounting a catch-up to gold:
Silver on a tear, perhaps vulnerable to a pullback after such a meteoric ris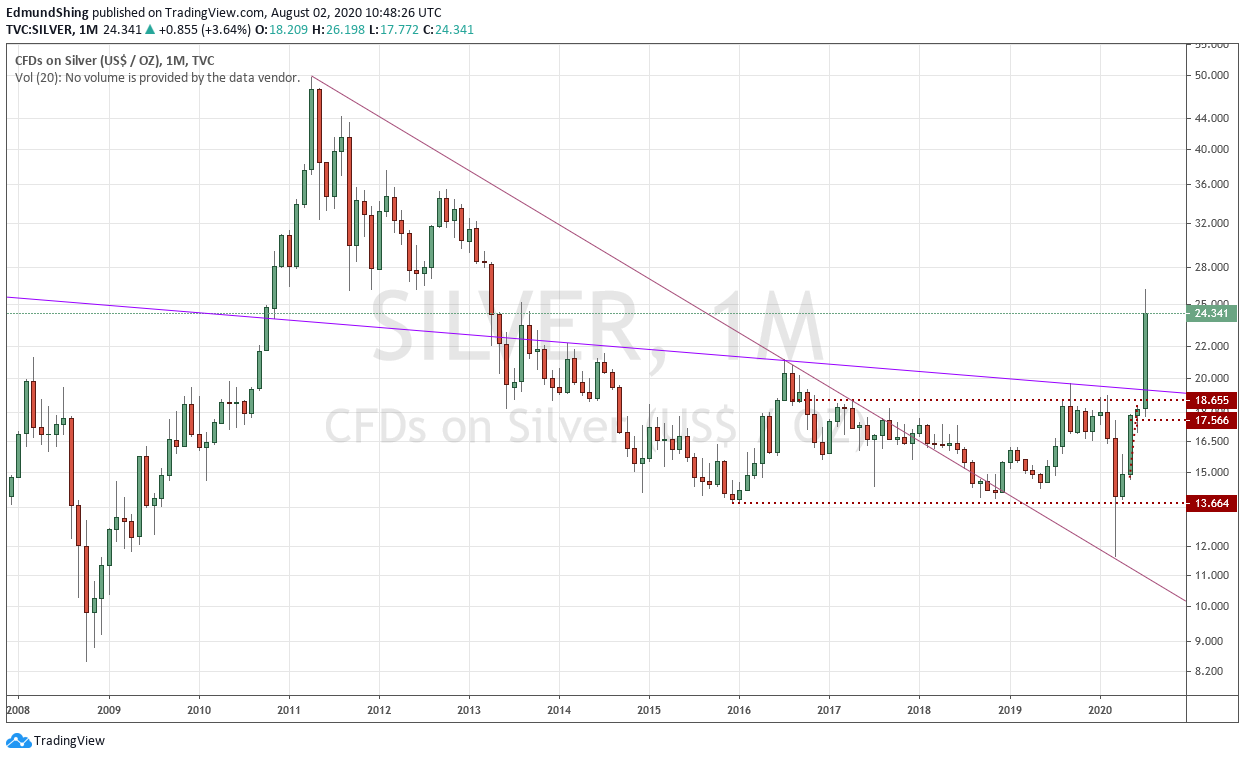 But note that, while gold has achieved a new all-time high after touching the $2000/oz level briefly in July, silver at $24.4/oz remains far far away from its 2011 high of clse to $50/oz.
Even with the risk of a near-term pullback, I remain enthusiastic about the long-term prospects for this less-precious metal.

Similarly, if one follows this logic, one should also be looking at silver miners. In the UK, Fresnillo (LON:FRES) and Hochschild Mining (LON:HOC) are two such silver (and gold) mining stocks.

However, in the US there are also silver miner ETFs; I am looking at £SILJ - the junior silver miners ETF as an attractive way to gain leveraged exposure to any rise in the silver price over the long-term.

SILJ Junior Silver Miner ETF has long-term potential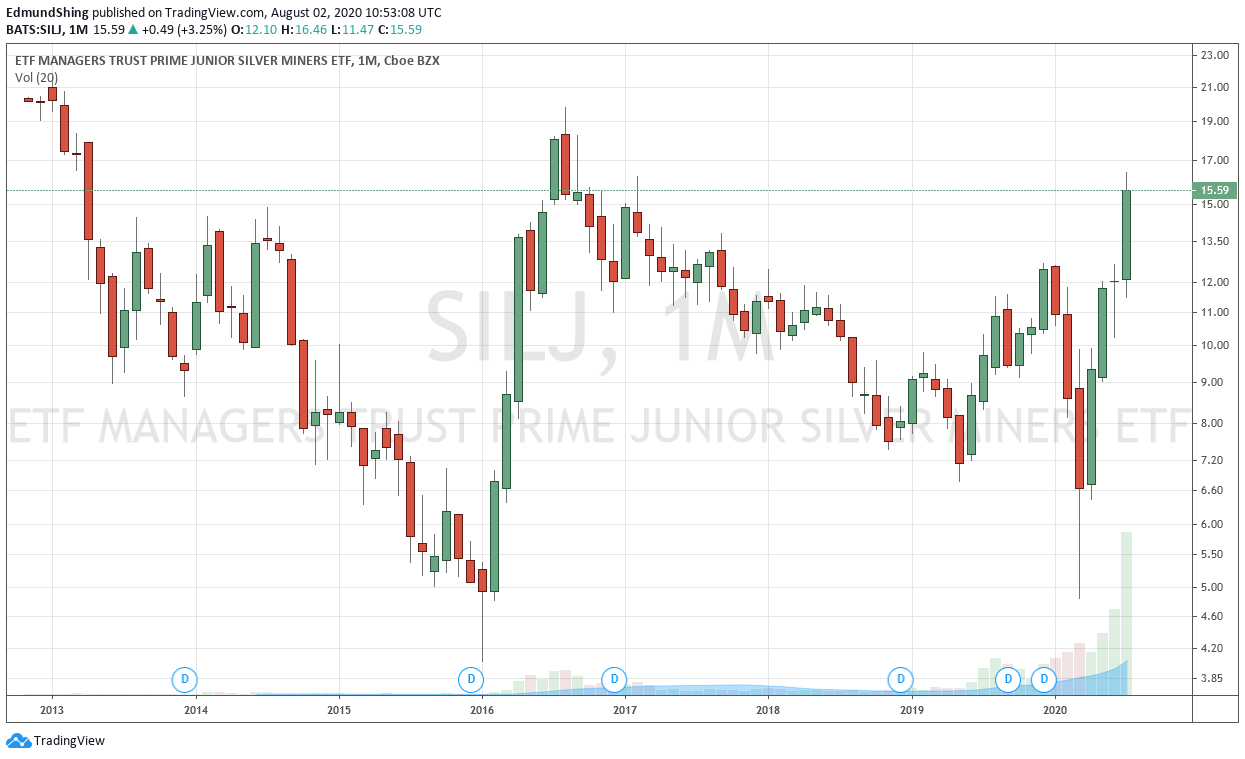 In the cryptocurrency space, there is a lot of excitement over "digital gold" in the form of bitcoin, while the second largest cryptocurrency, Ethereum, is rallying even harder as the US dollar falters.

Ethereum on a tear, but very volatile!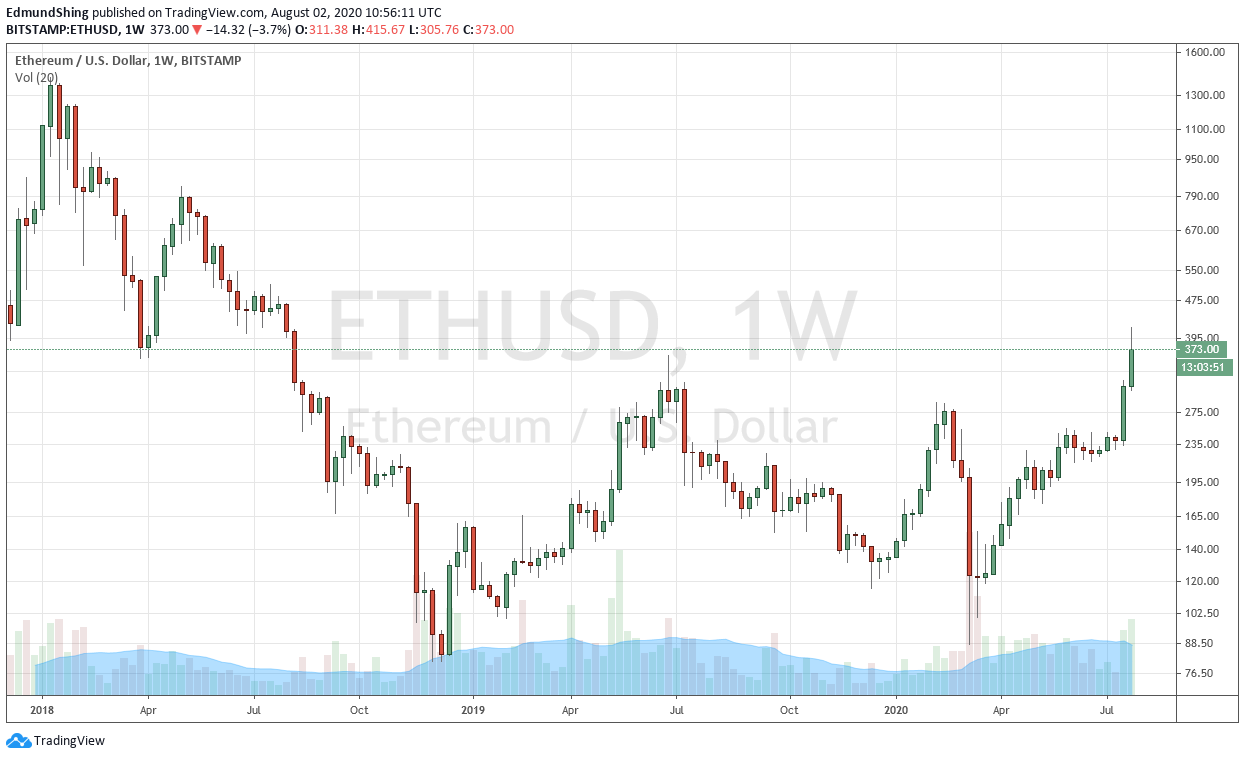 For those that like to dream, note that Ethereum is still only less than one-third of its peak 2018 level...

Bonds may be boring, but a bull market still...
While we may mre or less forget yield these days in sovereign bonds, we should not ignore the ongoing bull market in bonds, most notably in inflation-linked bonds and also in corporate bonds, as central banks including the US Federal Reserve continue to directly buy these asset classes in huge size, underpinning prices and distorting the overall financial markets.

US inflation-linked bonds had a…

Unlock the rest of this article with a 14 day trial
Already have an account?
Login here