Market Musings 09/08/20: Precious Metals correction
Gold and SIlver suffer vertigo
The story of late has been the vertiginous rise in precious metals prices, first gold bullion and now physical silver.
We know that the key drivers for this precious metals rally in the short-term are a combination of zero interest rates, negative long-term real rates and the expectation of further fiscal easing from US and other governments.

But this has been the narrative in favour of gold for the last few months, and has clearly become the consensus among investors, given the huge inflows into gold bullion ETFs such as the SPDR Gold ETF in he US (GLD). Indeed, assets under manageent in this gold ETF have become so enormous of late that it now rivals many central banks in terms of the number of tons of gold that it stores in the physical form of gold ingots in London bank vaults.
Silver has been even more impressive in its recent rise, doubling in value from the depths of despair in March (when it dropped to as low as $14/oz) to the heady heights of over $28/oz this last week.

Gold > All-Time Highs
Gold has recently not only broken above its 2011 all-time high of over $1900/oz, but also now breached the $2000 barrier for the first time.

Silver has even outstripped gold in recent days, judging by the decline in the gold/silver ratio from a high of 120x to under 80x now.

While I feel confident that there is more upside momentum to come both in gold and silver over the next 12+ months, I do feel that the precious metals complex is vulnerable to a downside correction in the short-term, given the euphoria that seems to have entered this relatively constrained market.

I judge this from the huge increase in assets under management for the GLD SPDR Gold ETF, which holds gold bullion in London bank vaults. This GLD ETF now effectively holds more gold bullion in tons than all but 5 central banks in the world!
Gold > $2000/oz for the first time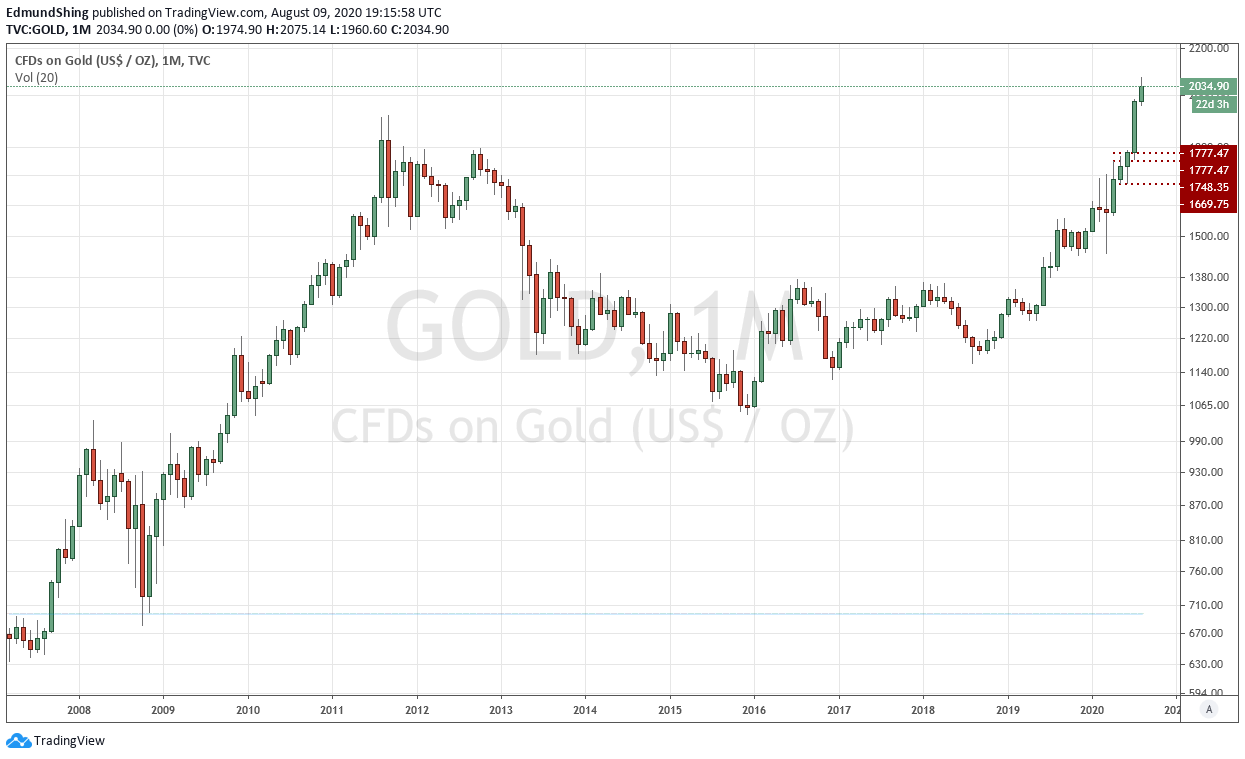 But Silver still far from its $50/oz 2011 high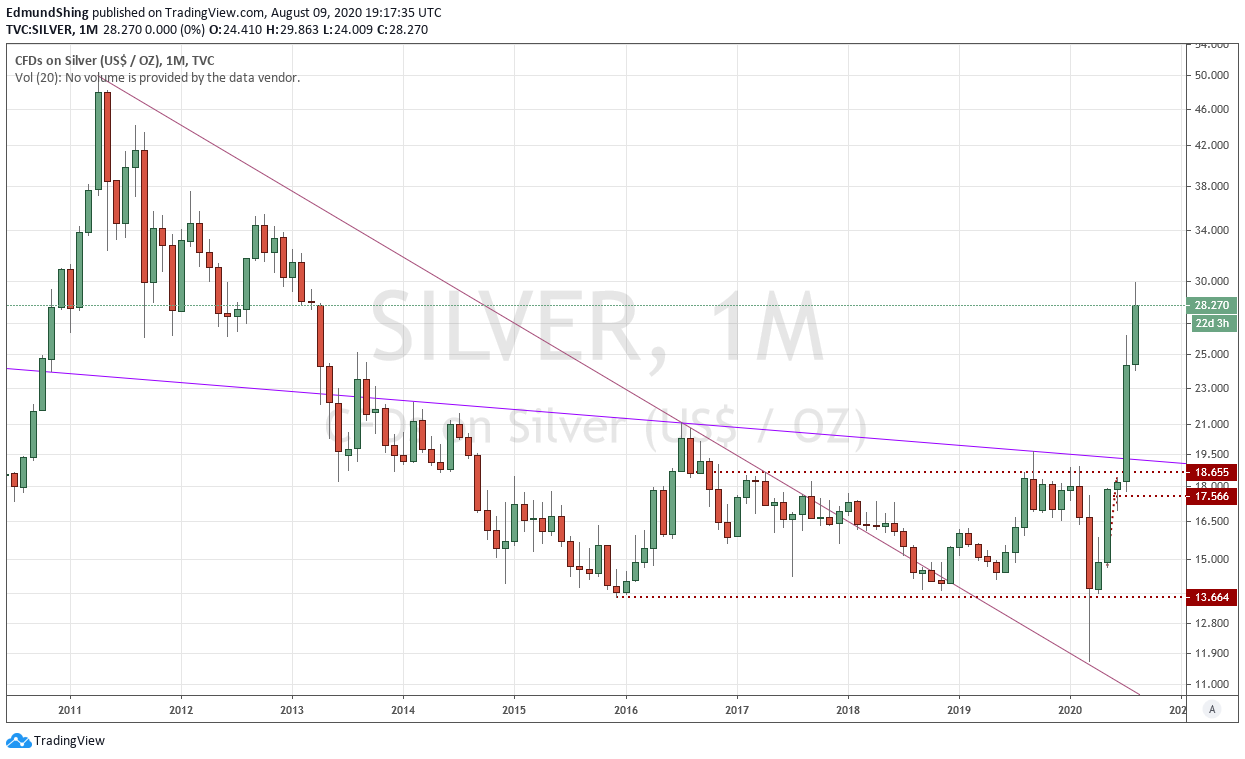 Note how the HUI gold miners index has struggled to follow the strong upwards momentum in physical gold over the past…

Unlock the rest of this article with a 14 day trial
Already have an account?
Login here