Market Musings 12/07/20: Bull in a China shop
The Oriental Express
While stocks had a bit of a less decisive week last week, one region stood out for a big surge: Mainland China.
in spite of the turmoil around the new security law being implemented by China in Hong Kong, Chinese stocks have been the standout region globally over the last two weeks.
Just look below at the performance of the Shanghai Composite index, which has benefited from the strong recovery in the Chinese economy post-COVID combined latterly with a resurgence of domestic retail investor interest in Chinese stocks.
Shanghai Composite on a tear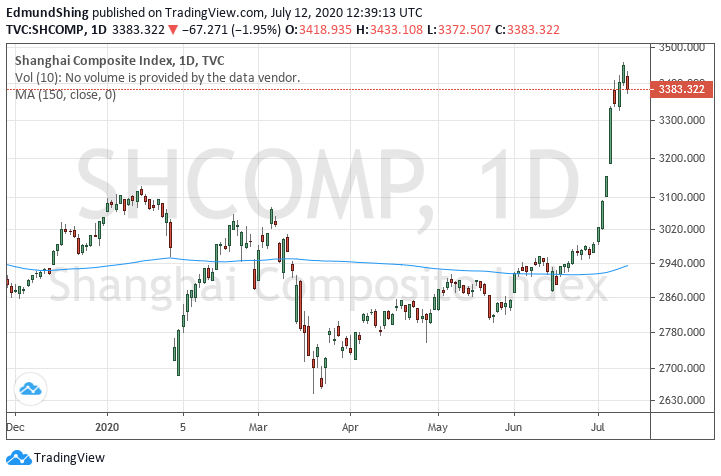 This is not just due to tech stocks like Alibaba (BABA) or Tencent (TCEHY), but also now stocks from more traditional industries such as Beverages.
Tsingtao Breweries, the famous brewer of that iconic Chinese beer sold in Chinese restaurants, is one example of this broadening interest:

Tsingtao Breweries bubbling up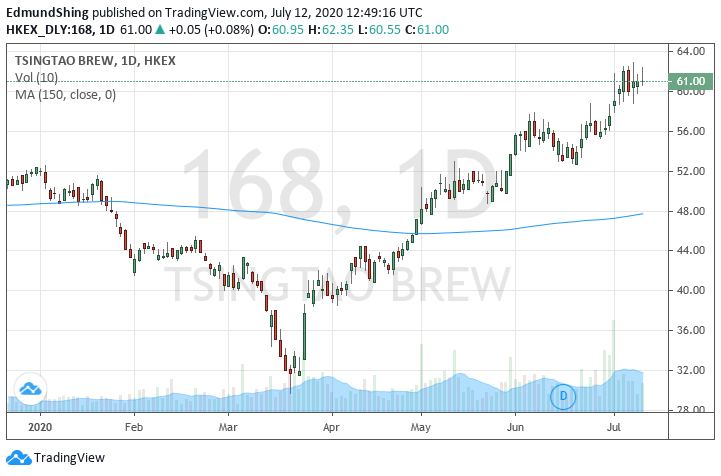 UK investors can get exposure to Chinese stocks via funds, ETFs or investment trusts. Personally, I prefer investment trusts given their strong performance versus the Chinese equity indices over the long-term, including both Jpmorgan China Growth & Income (LON:JCGI) and Fidelity China Special Situations (LON:FCSS) :
JPMorgan China Growth & Income has beaten Fidelity Chinese Special Situations this year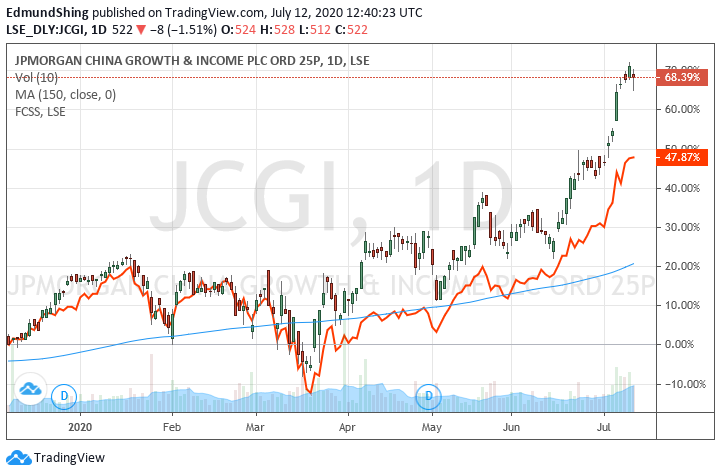 An indirect way to gain exposure to China and its post-COVID recovery is via copper: 50% of the marginal demand for copper comes from China, and so is a big beneficiary of any growth recovery in the land of Mao Zedong.

The copper price (HG1! - the orange line below, in USD) has already recovered to above its pre-COVID crash levels, while copper producers like Antofagasta (LON:ANTO) have also seen a good rally in its share price:
Copper and Antofagasta recover in line with China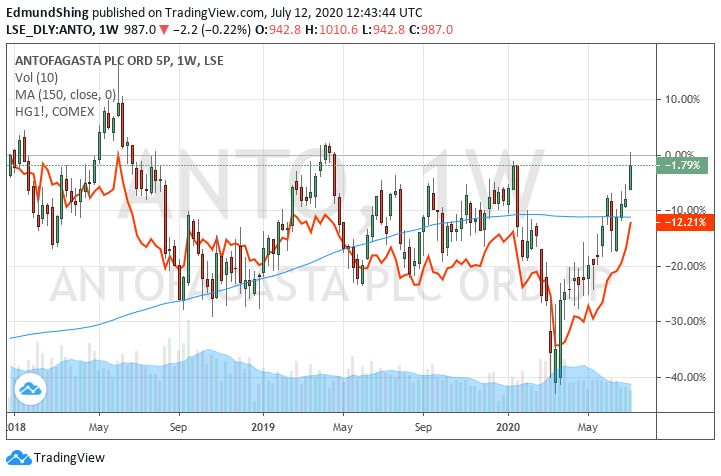 The obvious laggard in China is Hong Kong - notably the Hang Seng index of Hong Kong-based companies, including of course HSBC and a swathe of real estate companies and conglomerates.

Due to the ongoing turmoil in the Pearl of the Orient, the Hang Seng index continues to lag, as one might expect:
Hang Seng index is not keeping pace with the Mainland (Shanghai Comp. in orange)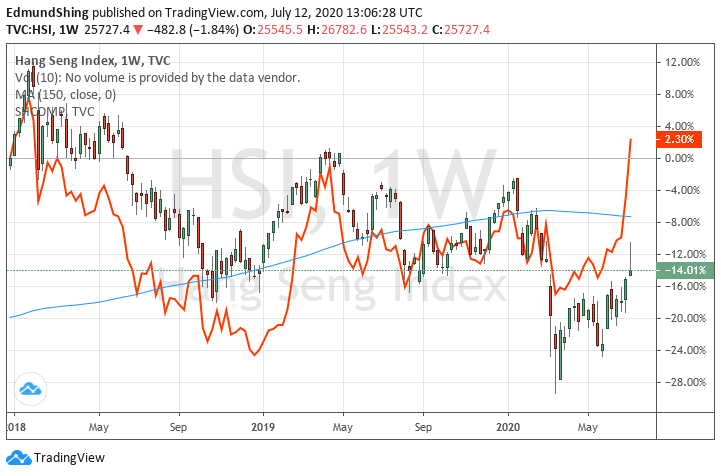 Unlock the rest of this article with a 14 day trial
Already have an account?
Login here