Market Musings 13/12/2020: Small is still beautiful
The long-term outperformance of the small-cap segment of the stock market in the UK, Europe and the US is a phenomenon that I have commented on before.

But I think it bears mentioning again, if only for the reason that the Santa Claus rally and January small-cap effect are two seasonal catalysts for small-caps, right now.
Santa Claus Rally - starts in mid-December (i.e. now)
This is not really a strong effect, to be honest. Looking at statistics in the US from mid-December until early January, the average gain in the S&P 500 index was only 1.3%, so hardly a huge effect. So while it certainly seems to exist from a statistical point of view, it is not an effect that brings huge benefits to a stock investor.
Small-Cap January Effect
Now, this so-called January effect has a decent effect on the performance of small-cap stocks, although in recent years this effect seems to have shifted forwards in time from January to December. We can see from the chart below that US small-caps traditionally perform strongly from mid-October until the end of December
US Small-cap index performs strongly in November and December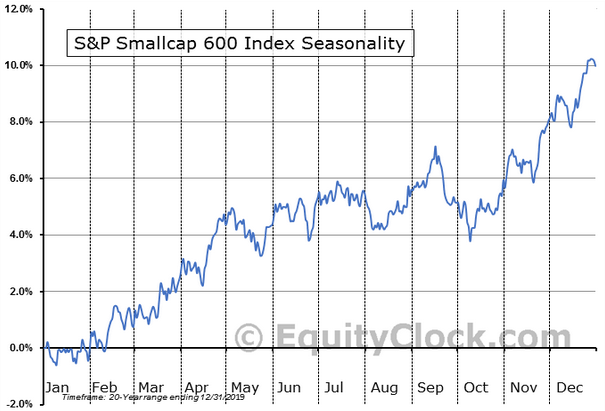 November has already seen some outperformance for small-caps in the US against the large-cap S&P 500 index, but this has not been the case in the UK or Europe.

US Small-caps outperformed the S&P 500 in November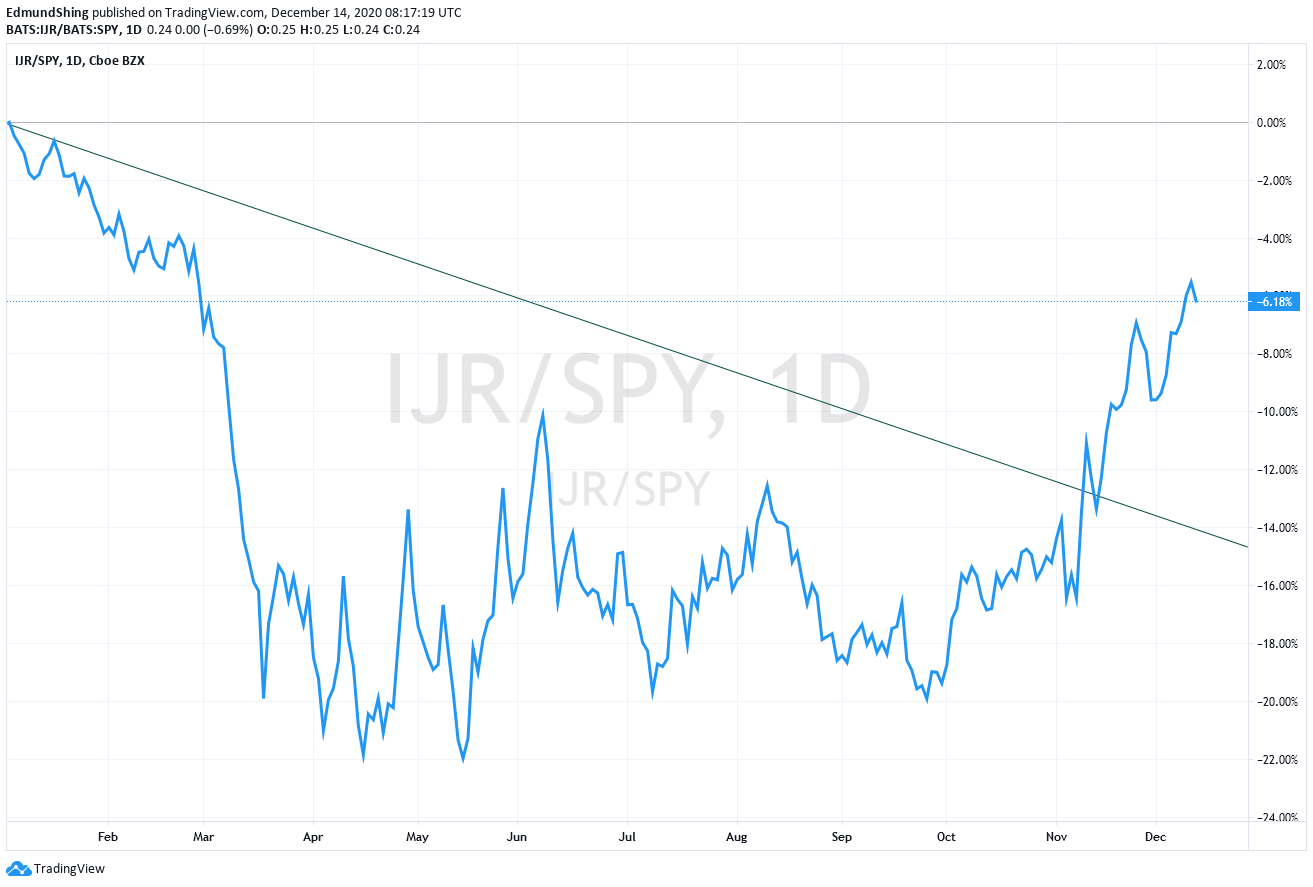 Note: shown as relative index. IJR = S&P Small-Cap 600 ETF / SPY = S&P 500 ETF
Long-term outperformance of mid- and small-caps
Even though UK/EU small-caps did not outperform large-caps in November, there is still plenty of reason to invest in small-cap exposure, for the medium- to long-term.

The fact is that mid- and small-caps have outperformed large-caps by a clear margin over the long-term in the UK, for example.

UK mid-cap FTSE 250 v FTSE 100 - mid-caps break out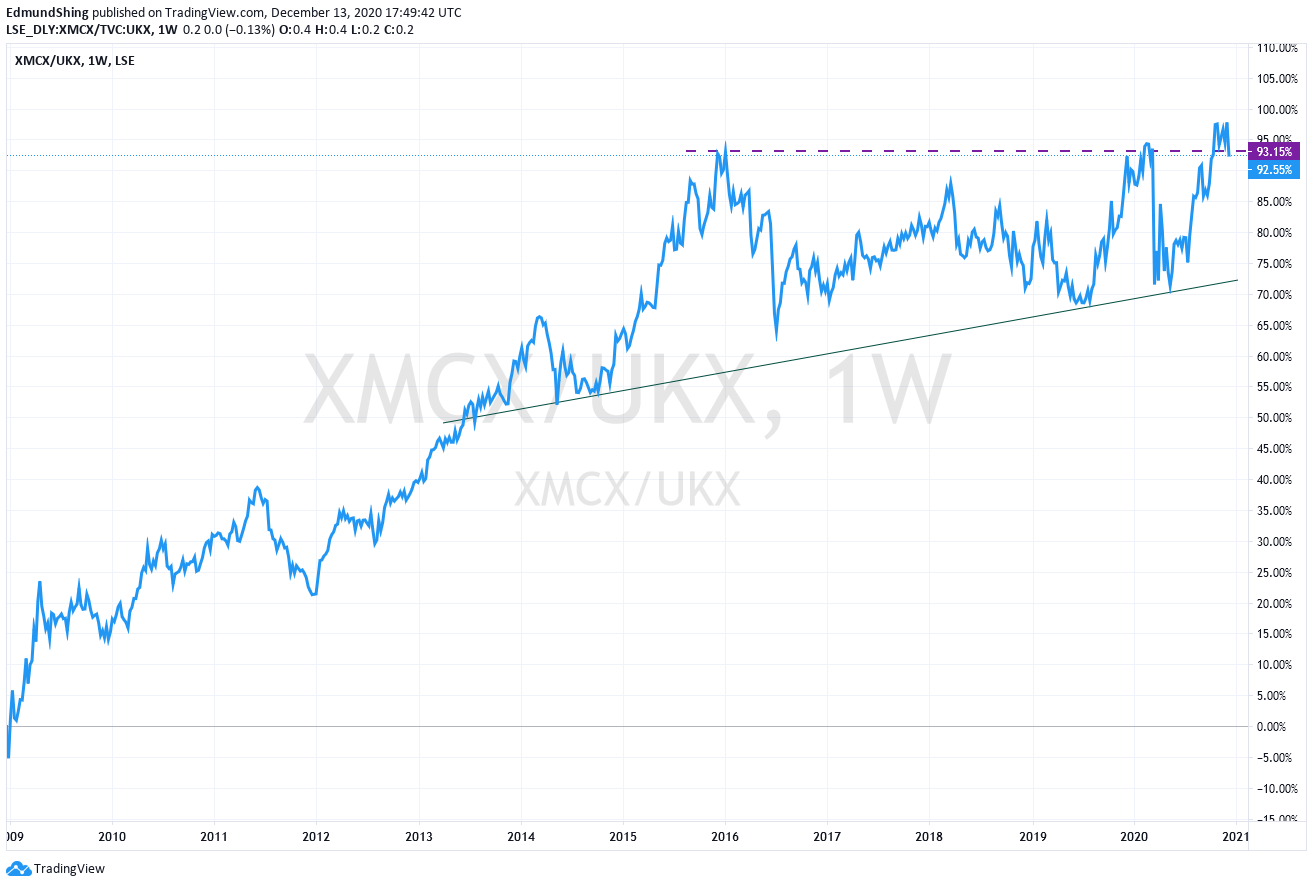 Note: relative index, FTSE 250 / FTSE 100
UK small-caps v FTSE 100 - mid-caps break out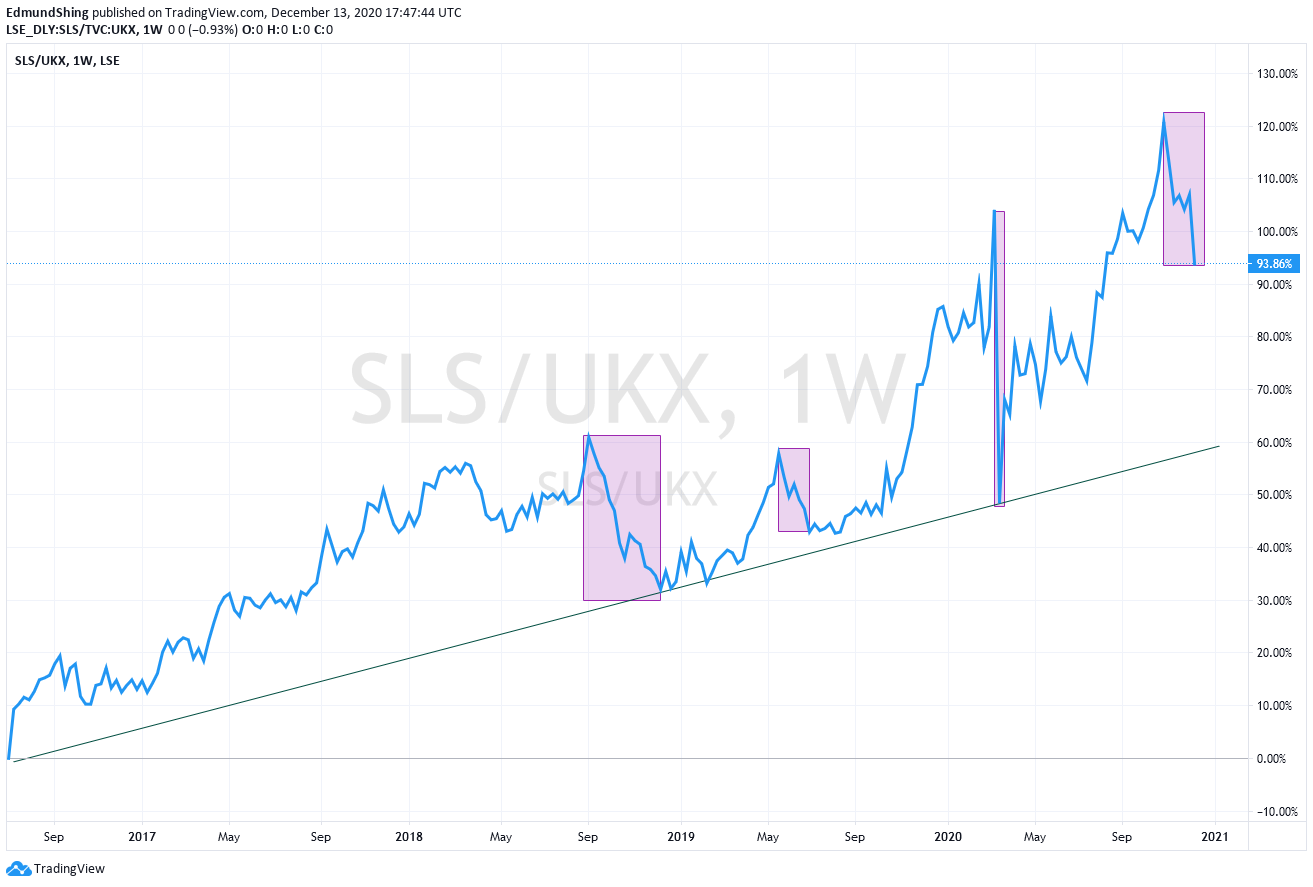 Note: relative index, SLS Standard Life UK Smaller Companies IT / FTSE 100
Looking both at the FTSE 250 and the UK small-cap segment, it is clear that they…

Unlock the rest of this article with a 14 day trial
Already have an account?
Login here