Market musings 2 May 2020


So April was fantastic, but...
My teenage son Will_P0wer loved April, as it was a month for him of not going to school, yes attending lessons virtually, but all the time surrounded by home comforts, and not having to suffer the inherent vagaries of school food.
My personal portfolio benefited in April just like William, basking in the sharp recovery that UK small-cap stocks enjoyed last month, following the February and March plunge:
UK Small-Caps (SMX) recover lost ground in April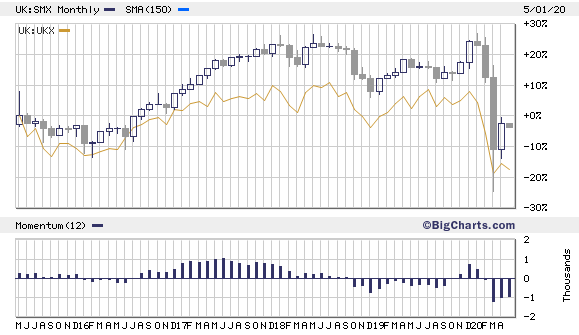 US technology investors were especally well-rewarded in April fopr having hung on, boosted latterly by strong results from the S&P top 5 including Microsoft, Google and Apple:
US Nasdaq-100 index (NDX) had a huge April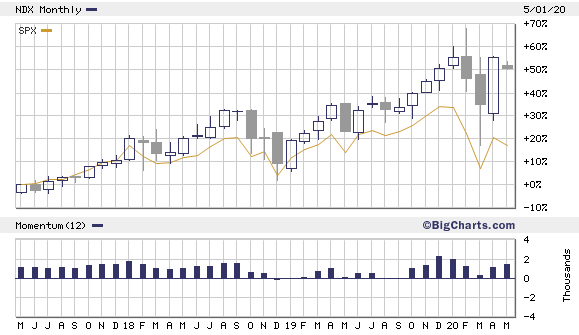 But May has started poorly, perhaps a poor omen

A quick glance at the FTSE 100 index (UKX) over the last few days looks, to me, like the beginnings of a retracement.

In the chart below, note how the short-term uptrend has been broken, after retracing a good portion of the February-March drop, with a particularly poor day on Friday,.
FTSE-100 now faltering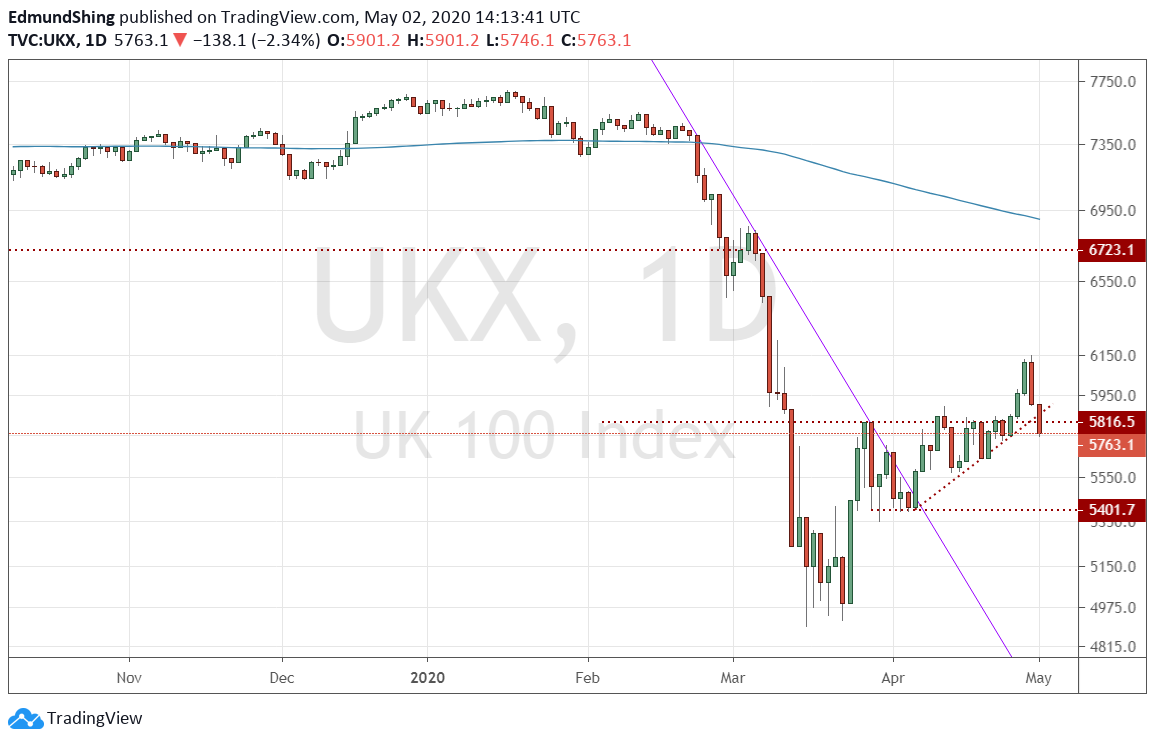 It is not just the FTSE 100, but other indices including the leading S&P 500 index in the US that is struggling to maintain the positive momentum:
S&P 500 also taking a dip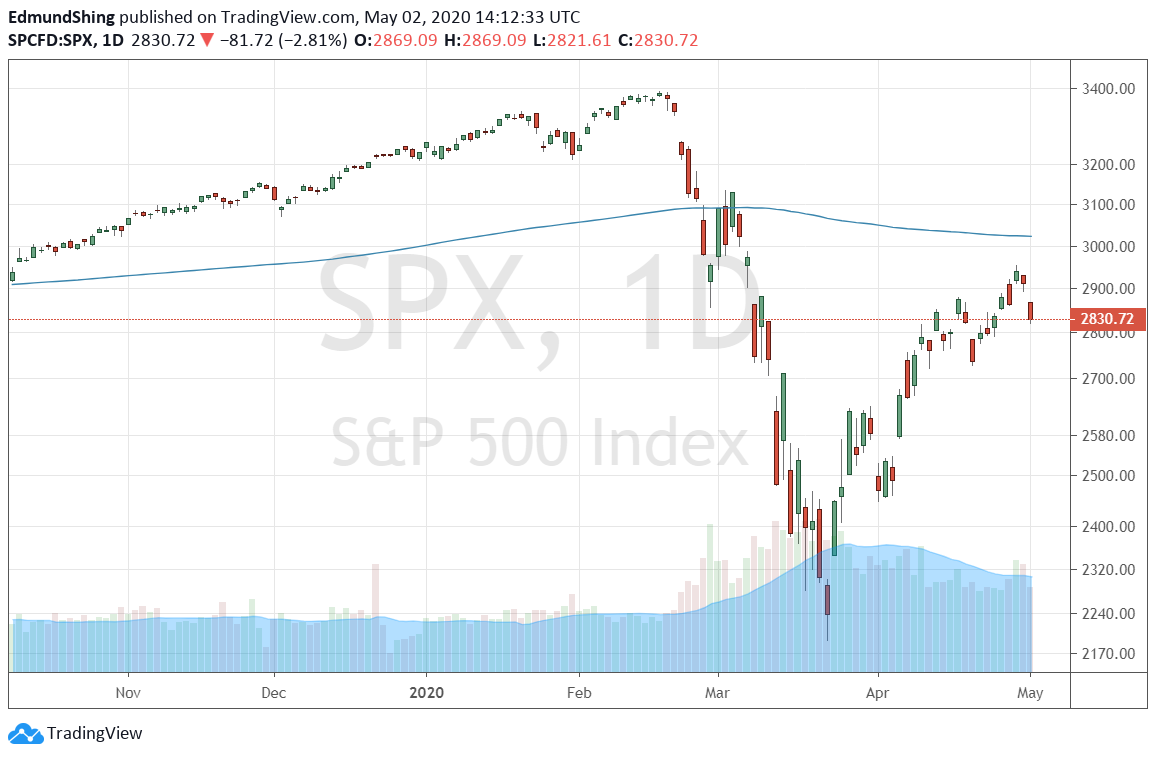 Leading sectors in the US like Biotech are turning lower after a good run up, which suggests that the "end-of-lockdown" optimism may be fading now, despite
the evident optimism over the trials of Gilead's COVID-19 treatment remdesivir:
US biotech ETF (IBB) running out of steam after touching a 5-year high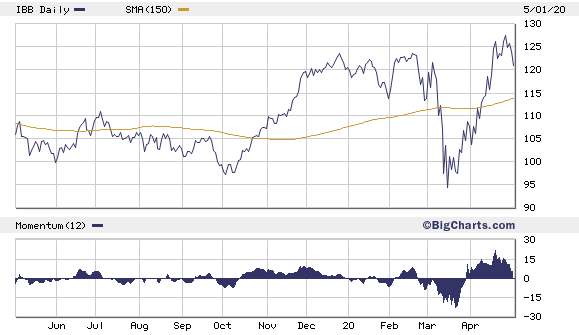 It may be too early to reach a conclusion just yet on whether another trend change is in the air, but I believe that there are a few relatively obvious observations we can make at this point:

1. The economic damage done by lockdowns across Europe and the US is resulting in a deep recession; we just don't know how deep, yet;
2. The euphoria over the approaching end to the current lockdowns and gradual re-opening of workplaces and shops is perhaps overdone, as we
are not accounting really for…

Unlock the rest of this article with a 14 day trial
Already have an account?
Login here