Market Musings 31/10/20: 2nd Wave Blues
2nd Wave Blues
Finally, the end of October! We have seen the second consecutive month of declines, taking the MSCI World index back to where it was 3 months ago - effectively, September and October have together wiped out August's gains, and back below the break-even line for 2020 as a whole.
MSCI World index ETF suffers a second negative month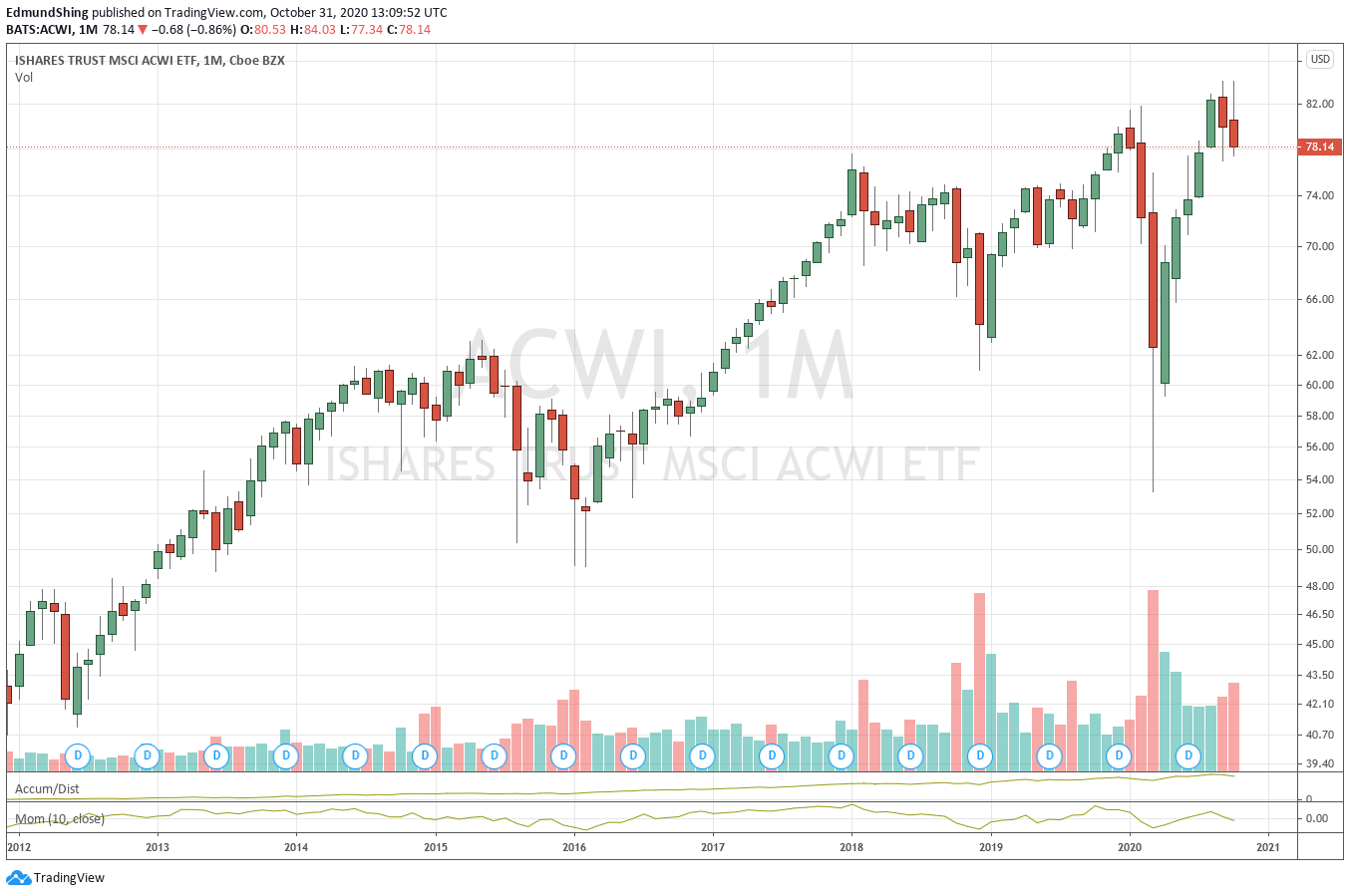 We have a confluence of risk factors that is hitting stock markets around the world: firstly, the second wave of COVID infections in Europe has prompted a new round of national lockdowns, for now in France and Germany, with the UK likely to follow soon.
This was not in most economists' forecasts for economic growth for Q4 of this year, so the inevitable hit to services will take a chunk out of their growth forecasts.
Secondly, we have the imminent US Presidential election, which is also causing some uncertainty, given the risks of a split President/Congress or protracted legal challenges to the election outcome from President Trump. And yes, thirdly we have the reality of Brexit fast approaching at the end of the year too.
VIX volatility index back above 40, but not as high as in June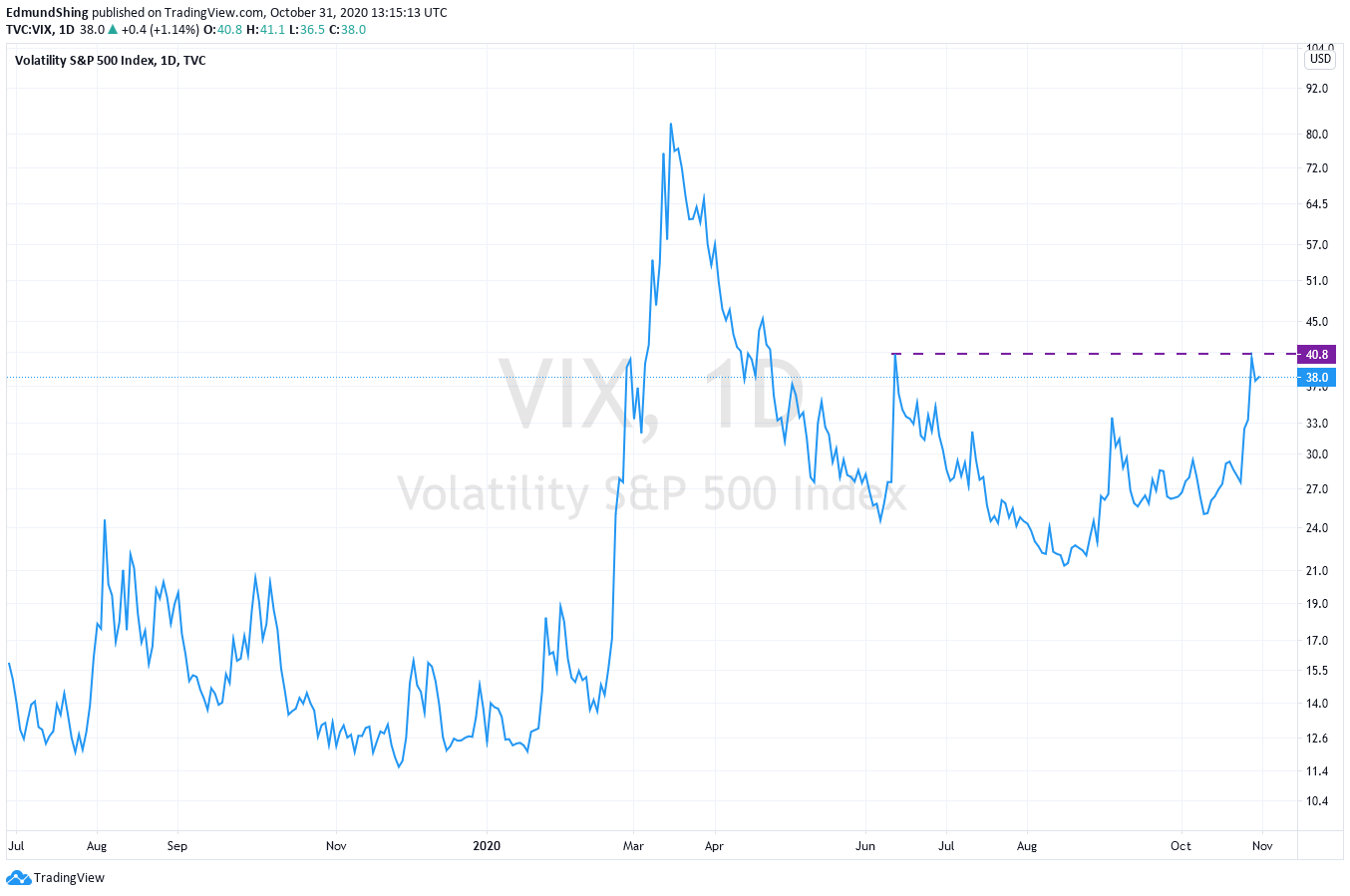 Seasonality now turns positive until May 2021
The first thing to remember is that seasonality patterns now turn positive for stocks from now until May 2021 - the fabled Halloween Effect. The seasonality effect has been especially pronounced in European stocks over time, with indices such as the German DAX showing particular strength over this period of the year.
Interestingly, small-caps also tend to outperform large-caps over this winter period; up to now, UK small-caps (represented in blue in the chart below by the SLS Aberdeen Standard UK Smaller Companies Trust) have have vastly outperformed both the FTSE 100 large-cap and FTSE 250 mid-cap indices since October 2019.
UK smaller companies leaving their larger cousins trailing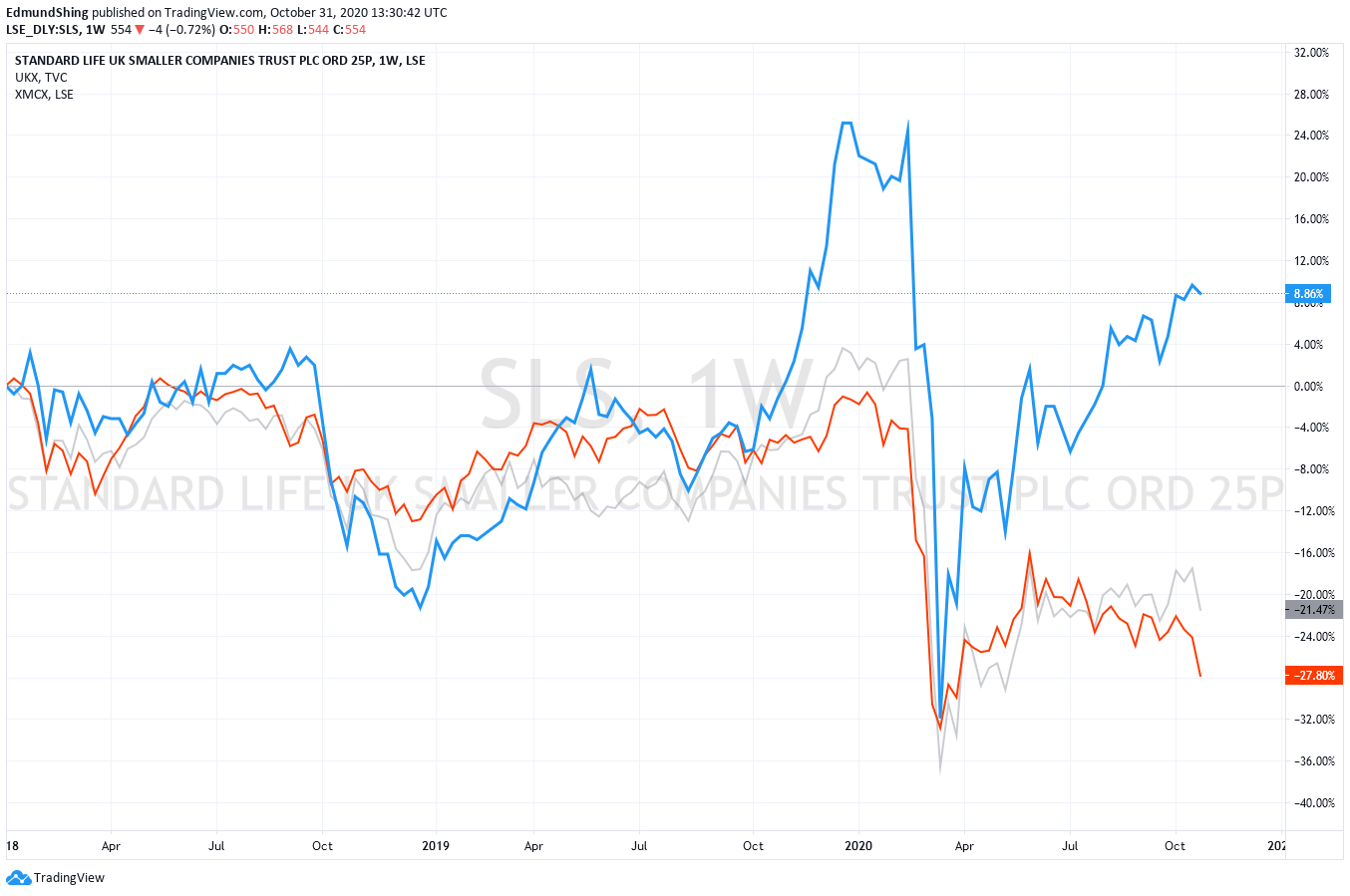 There is a lot of debate over whether there is an actual small-cap factor at play over the long-term, as was originally described in 1993 by Fama and French. This article, for instance, debunks the existence of such an effect. In the US, for example, the large-cap S&P…

Unlock the rest of this article with a 14 day trial
Already have an account?
Login here