Market Outlook: Still bullish in mid-May despite seasonal headwinds
I thought I would post a few charts here to set the context for the stock market outlook, looking at key trends that investors should be aware of.
Investor Sentiment: Still prefers bonds or mixed asset funds
First of all, how bullish are investors towards equities? Not so bullish, judging by the following charts of investor fund flows in the US and UK...
In both cases, investors have poured more money cumulatively since the beginning of 2017 into bond and mixed asset (allocations to equities, bonds and other assets) funds than into equity funds. Interestingly, in both the US and UK, domestic equity funds have fared particularly poorly. This, in spite of the strong performance of both domestic equity indices over the last year or so...
Chart 1: US mutual + ETF fund flows (source: ICI)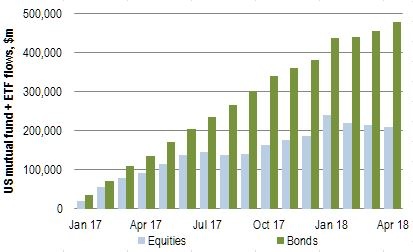 Chart 2: UK fund flows (source: Investment Association)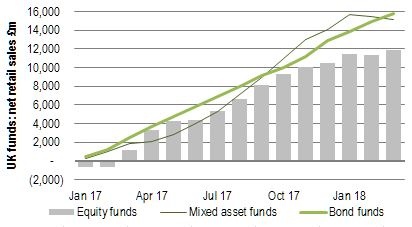 If we look at a composite indicator of investor sentiment like CNN's Fear & Greed index, we see only a neutral reading right now, despite the strong rebound in stock markets since the March lows.
Chart 3: Neutral on CNN's Fear & Greed index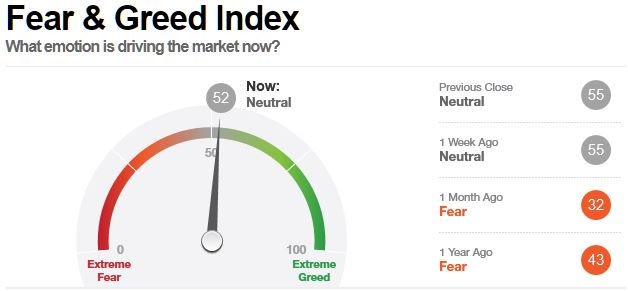 Key asset markets: Bonds, FX, Commodities
Before moving to look at trends in stock markets, let's first look at current key trends in other asset markets such as bonds (fixed income), FX (currency) and commodities. 
As far as bonds go, I continue to monitor the 30-year US Treasury yield, to see if it is going to break out from the 3.23% resistance level that has remained in place since 2014:
Chart 4: US 30-year bond yield pushes to break out of long-term resistance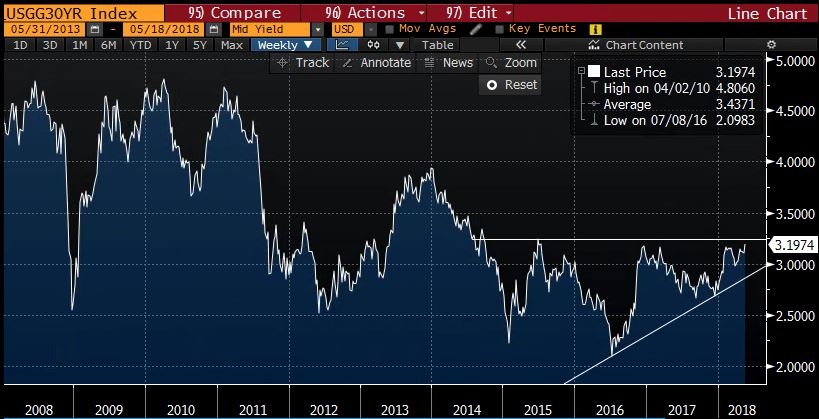 I figure that eventually this will break, but perhaps not yet... 
Moving to currencies, the key trend remains the strength of the US dollar, which continues its counter-trend move higher, putting ongoing pressure on sterling and the euro, which are both still depreciating against the greenback.
Chart 5: King Dollar continues to recover ground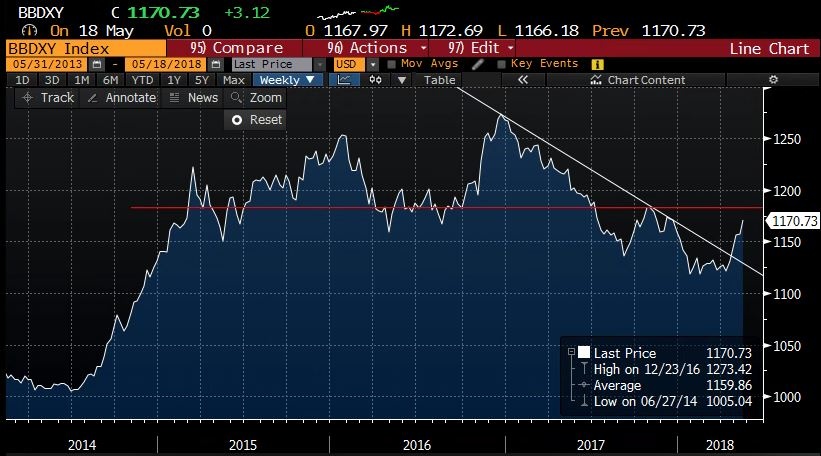 In the commodity space, the key bull trend continues to be oil, with Brent crude challenging the $80/barrel level for the first time since late 2014...
Chart 6: Continued ascent of oil prices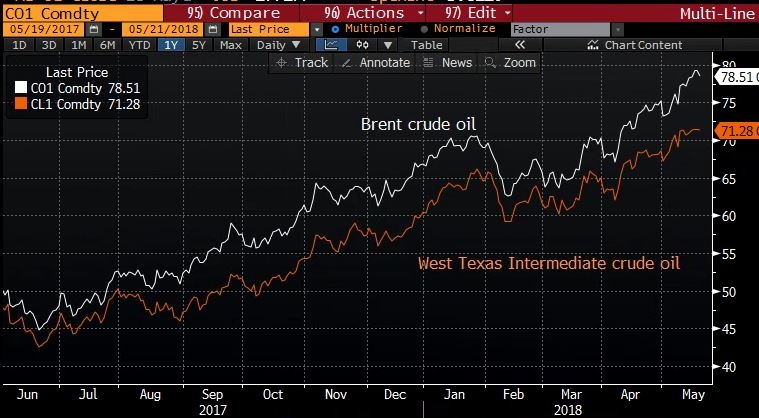 …

Unlock the rest of this article with a 14 day trial
Already have an account?
Login here