Merlin Entertainments looks to regain the magic
Merlin Entertainments continues to feel the impact of the June 2015 roller coaster accident at Alton Towers. The Midway Attractions division has also recently been impacted by weak European travel. The longer-term outlook remains sound, though, with LEGOLAND Parks continuing to see robust trading.
Merlin Entertainments is the world's second most visited attraction group with the Walt Disney Company in first place. However, Disney has a range of other businesses, such as cable TV, and as such Merlin is the largest sector "pure play".
Another feature of Merlin Entertainments is its diversification on a geographic basis and by the range of brands in its portfolio. To keep the business fresh there is a Merlin Magic Making team tasked with designing and delivering new projects.
Two recently opened rides are Derren Brown's Ghost Train (opened in July) at Thorpe Park and Galactica at Alton Towers (March). A relatively new visitor attraction concept, meanwhile, is Shrek's Adventure in London.
Merlin Entertainments: all about creating visitor magic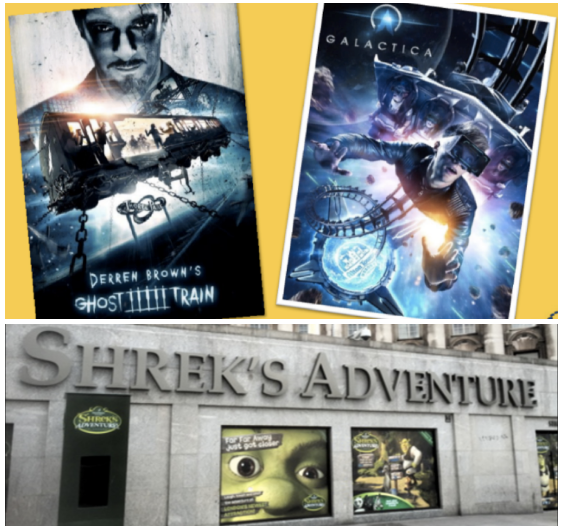 Source: Merlin Entertainments investor presentation
The three divisions at Merlin Entertainments are Resort Theme Parks, Midway Attractions and LEGOLAND Parks. Midway Attractions operate indoor city centre sites and the other two divisions operate large theme parks.
For investors who like to sample a company's product, Merlin has an overweight position in the UK. Sites include LEGOLAND Windsor, Alton Towers, the London Eye, Madame Tussauds, Sea Life and The London Dungeons.
It is also in the UK, and to some extent Europe, where recent issues have impacted trading. The June 2015 accident at Alton Towers hit Resort Theme Parks while the terrorist attacks in Europe in 2016 have hit Midway Attractions.
Merlin Entertainments has, however, proven to be a resilient business with the operating profit margin at a solid 12.2% in the first half of 2016. The prospects for growth at LEGOLAND Parks continue to offer grounds for long-term optimism.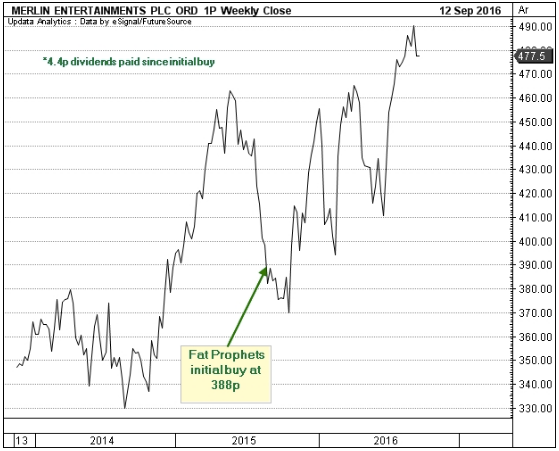 LEGOLAND Parks: reasons to be cheerful
An attractive business is one enjoying a market-leading brand with significant potential for growth. To ensure that profit margins remain high there would also need to be a sustainable competitive advantage.
The privately held The Lego Group appears to fit this description and saw sales increase by 25% in 2015. Over the last 12 years the average rate of revenue growth at The Lego Group has been an impressive 15%.
The popularity of Lego shows no signs of waning with…

Unlock the rest of this Article in 15 seconds
Already have an account?
Login here