Merlin Entertainments plans for LEGOLAND
The investment case for Merlin Entertainments is best appreciated with a visit to LEGOLAND Windsor. The site is packed out when the UK weather is pleasant and is one of six LEGOLAND Parks around the world. Merlin believes there is scope for "at least" 25 LEGOLAND Parks with three new sites set to open by 2018.
The company's vision for LEGOLAND is for it to be the first theme park experience that children want to experience. This is dependent on the Lego toy brand maintaining its appeal in developed markets and growing in emerging markets.
The vision for LEGOLAND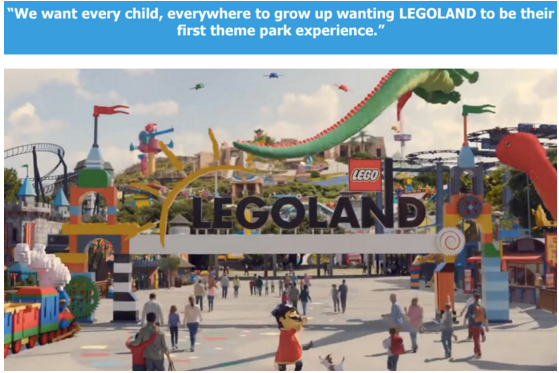 Source: Merlin Entertainments investor presentation

Lego is marketed as a means of "playful learning" and has maintained its popularity as digital devices have taken off. The Lego Group saw revenue increase by 25% in 2015 and since 2012 revenue is up 55% (in Danish Krona).
This momentum at The Lego Group has been underpinned by the success of The Lego Movie in 2014. In 2015 the Star Wars movie helped drive sales of Lego sets and going forward the long-term demand driver will be Asia.
The power of the toy building brick has seen The Lego Group overtake Mattel to become the largest toy company by revenue. Further growth will be supported by upcoming releases of additional Lego themed movie.
The Lego Group four-year financials: "everything is awesome"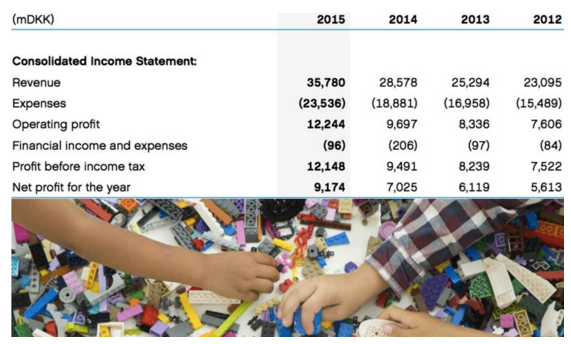 Source: The Lego Group
The Lego Group is a family owned business having been founded in 1932 in Denmark. As such Merlin Entertainments appears to be the only way that investors can buy into the Lego story.
Merlin Entertainments enjoys the global exclusive rights to the LEGOLAND Brand and the owner of Lego having a 29.9% stake in the business. This ensures strong shareholder oversight of Merlin and aligns the interests of the two groups.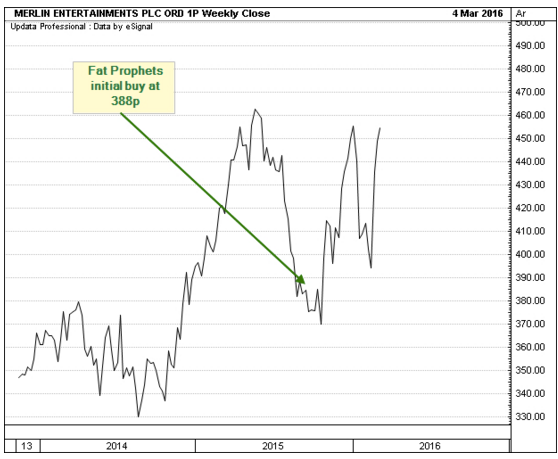 The potential of LEGOLAND

The LEGOLAND Parks division of Merlin Entertainments made up 44% of group operating profit in 2015. There are six operating sites with in Europe, two are in the United States and one is in Asia (Malaysia).
In the next 24 months we are set to see new LEGOLAND Parks open in Dubai, Japan and Korea. As such the size of the LEGOLAND Parks estate will increase by half over the next two years.
LEGOLAND sites today: three in Europe, two in the US and one in Asia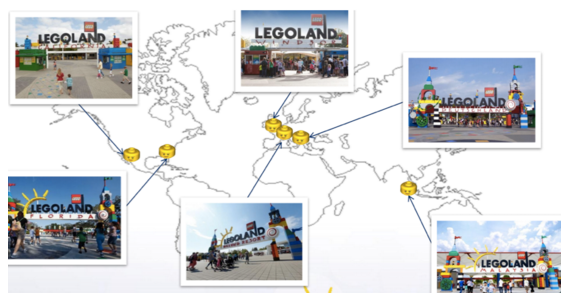 Source: Merlin Entertainments…

Unlock the rest of this Article in 15 seconds
Already have an account?
Login here